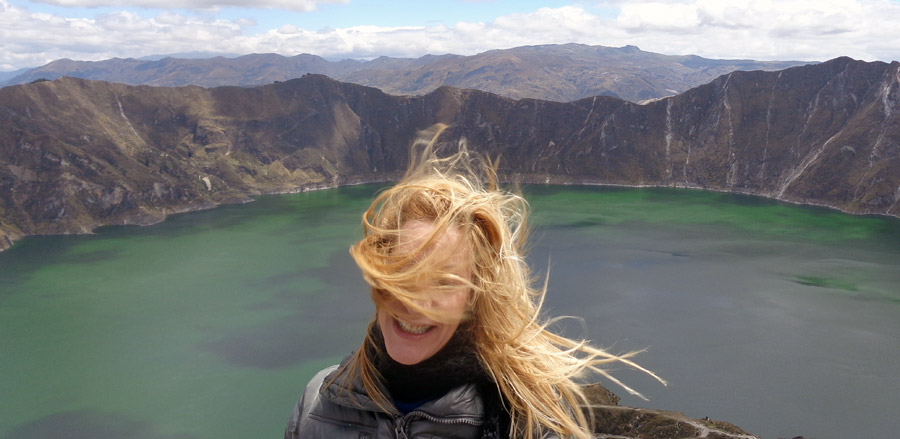 An unreal landscape in the Ecuadorian Andes
Laguna de Quilotoa sits on the Eastern Cordillera of the Ecuadorian Andes.
The stunning volcanic-crater lake, considered one of the most beautiful in the world (and rightly so), sits at an elevation of 3,914 metres and is the highlight of the Quilotoa Loop.
How did one get there? Don't ask. But one is super happy they did!
A once in a lifetime experience and a place of extreme beauty, as you can tell by the photos.
You can access the chronicle of the Ecuadorian road-trip, complete with more photos, HERE.