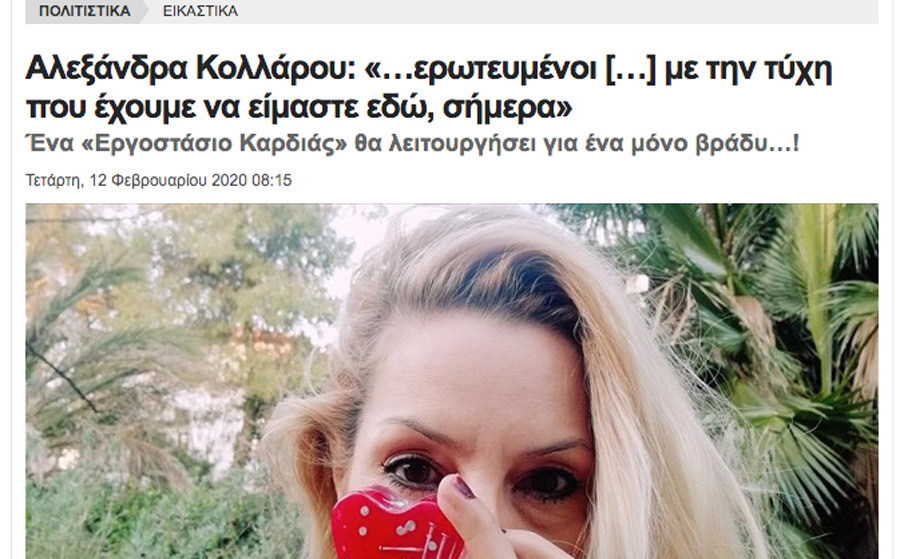 Revealing the story of the Hearts
An exclusive interview & presentation of Heart Factory at Naftemporiki – the country's chief financial newspaper.
Loads of background info on the art project as well as a collection of choice photos. And yes, I look a little tired in the main photo but only because we have been working hard!
To read & enjoy the photos, click HERE.