Couture, Prêt-à-porter & Bespoke Ceramics
by appointment to HRH The Real Queen of Stuff


A collection of unique ceramics, handmade in Greece by The Real Queen of Stuff (aka. Alexandra Kollaros) together with Ble Zebra, at the homonymous studio, created to add character to your life and put a smile on your face.
The Royal Artefacts collection consists of two distinct lines – Couture and Prêt-à-porter – as well as a Bespoke commissions service.
(And YES, we know the terms Couture and Prêt-à-porter don't really apply in ceramics.)
The inaugural collections' theme is white: a metaphor for new beginnings and an unofficial point of departure. We start with a blanc slate and will build further from here.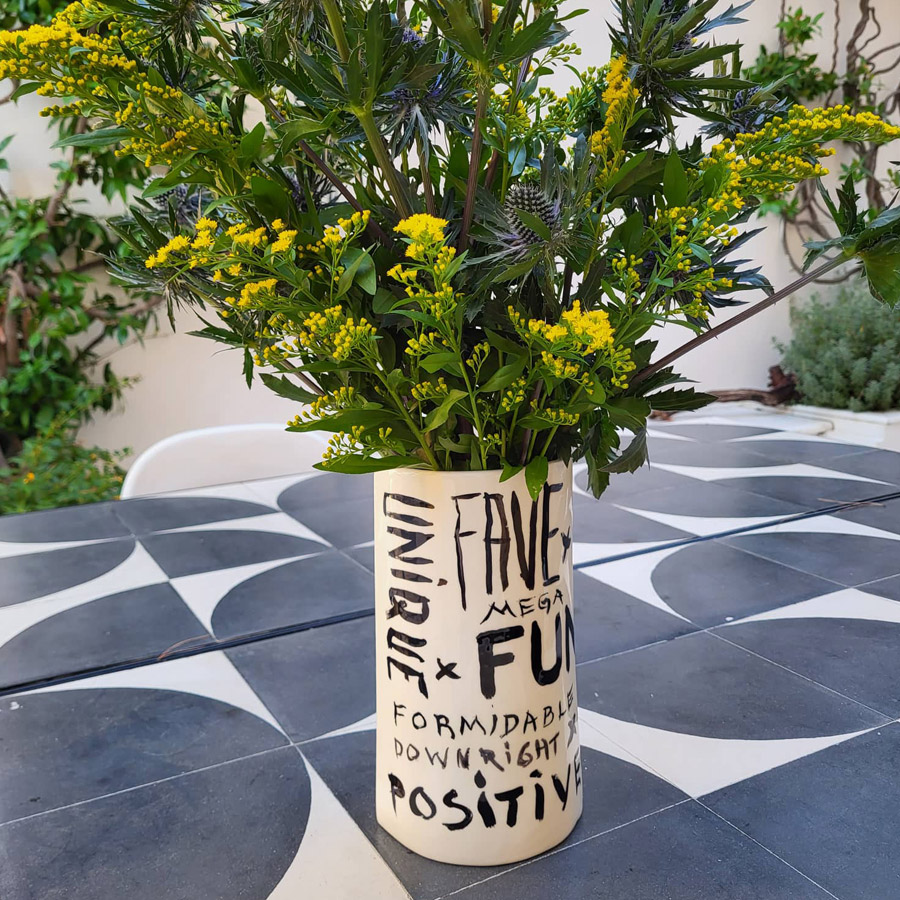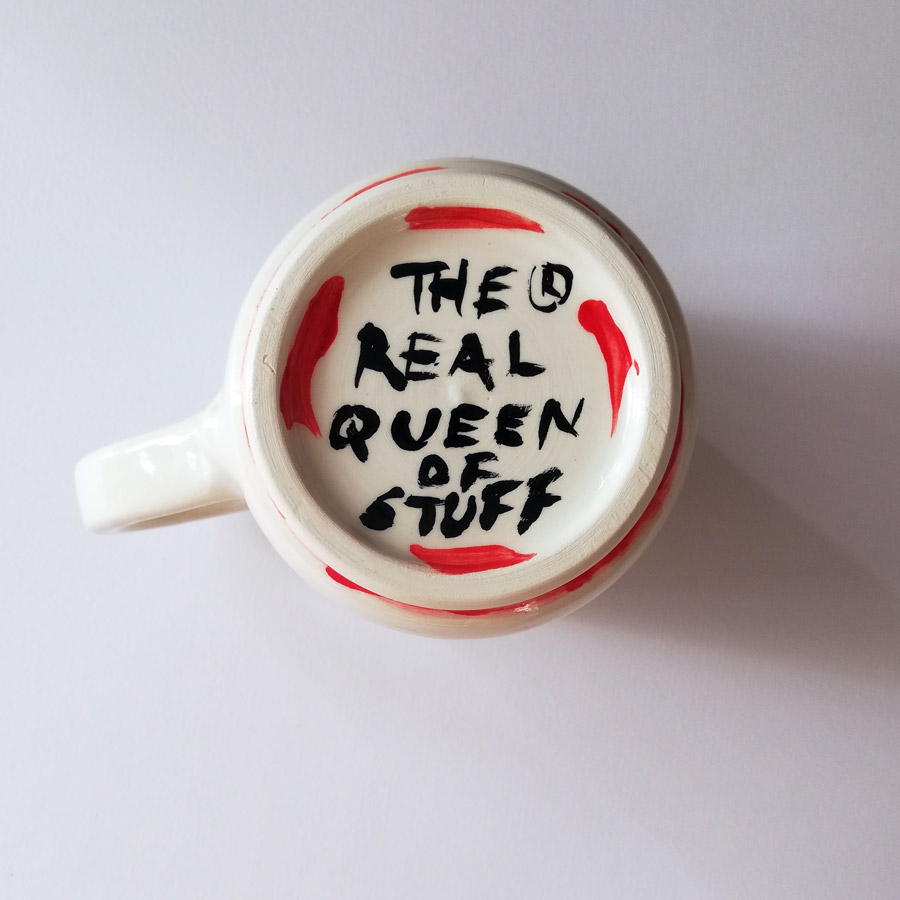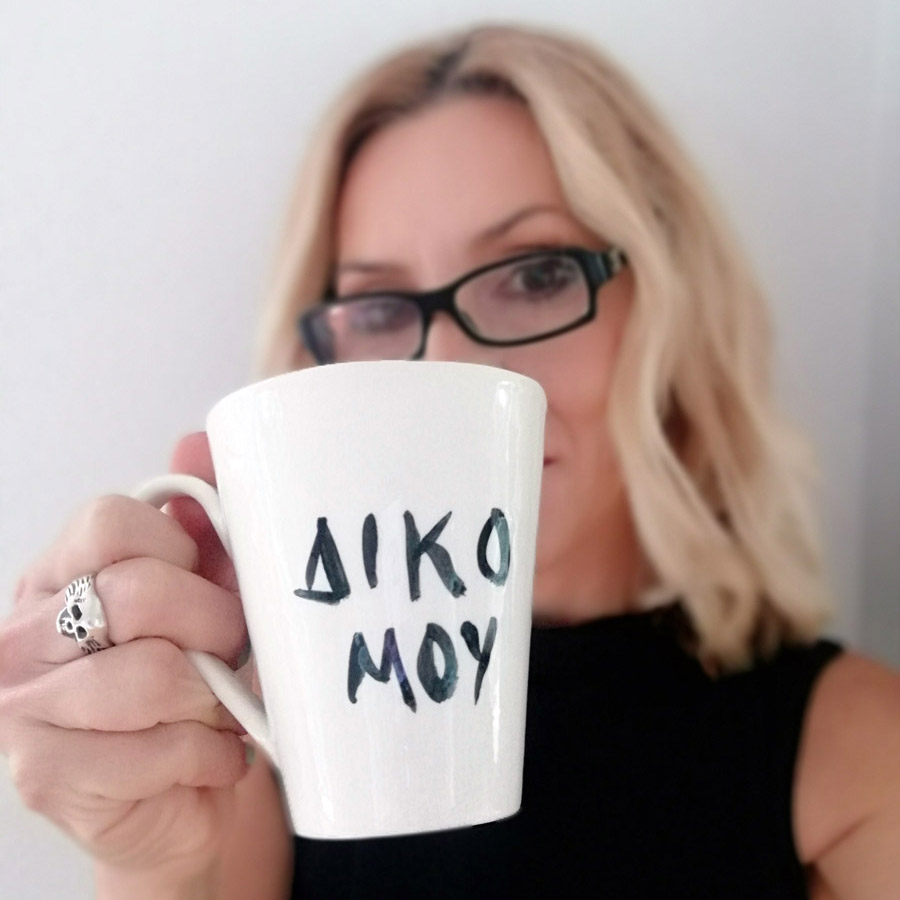 We use the term Artefacts to describe objects made by human beings; objects which give information about the cultural context of their time and tell a story. In the same spirit, Alexandra's ceramics narrate their own stories. Drawing inspiration from her daily experiences as an art world professional, a woman and -first and foremost- a person happening to exist at this moment in time the artist comments on it all through these art objects.
In a world that gets more homogenised by the second we need stronger statements.
We embrace imperfections and accidents, we believe that -like in real life- they are part of the allure.
We create unique objects with identity to make you feel special and introduce joy to your every day.
We have a surprise for you:
Contrary to fashion protocol, our Prêt-à-porter pieces are all one of a kind.
Hand-painted and hand-glazed, each and every one of them is unmistakably unique and could not be replicated even if we wanted to.
We only want what's best for you.

Sacred containers of food, the Bowls will help you conduct your meals in style.
How to use: Fill with your favourite food -lean or fatty all is welcome- and proceed with devouring your meal guilt-free.
Alternatively, use the bowl as a container of random things or keep it as a decorative object to adorn your environment.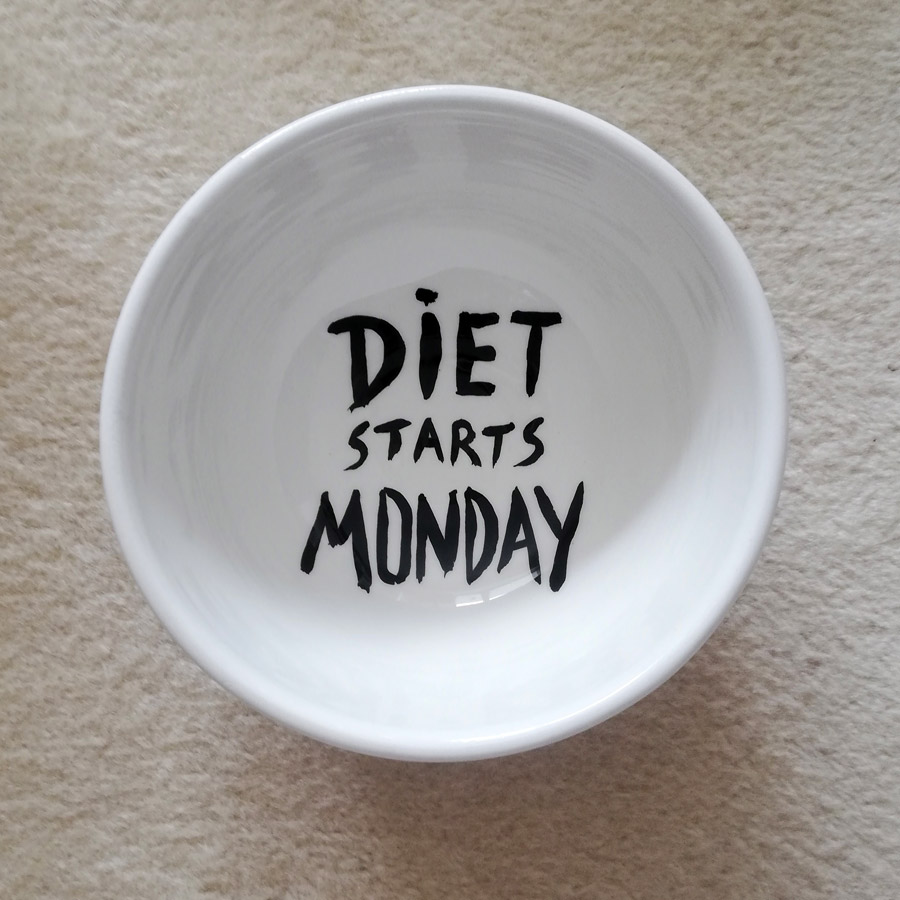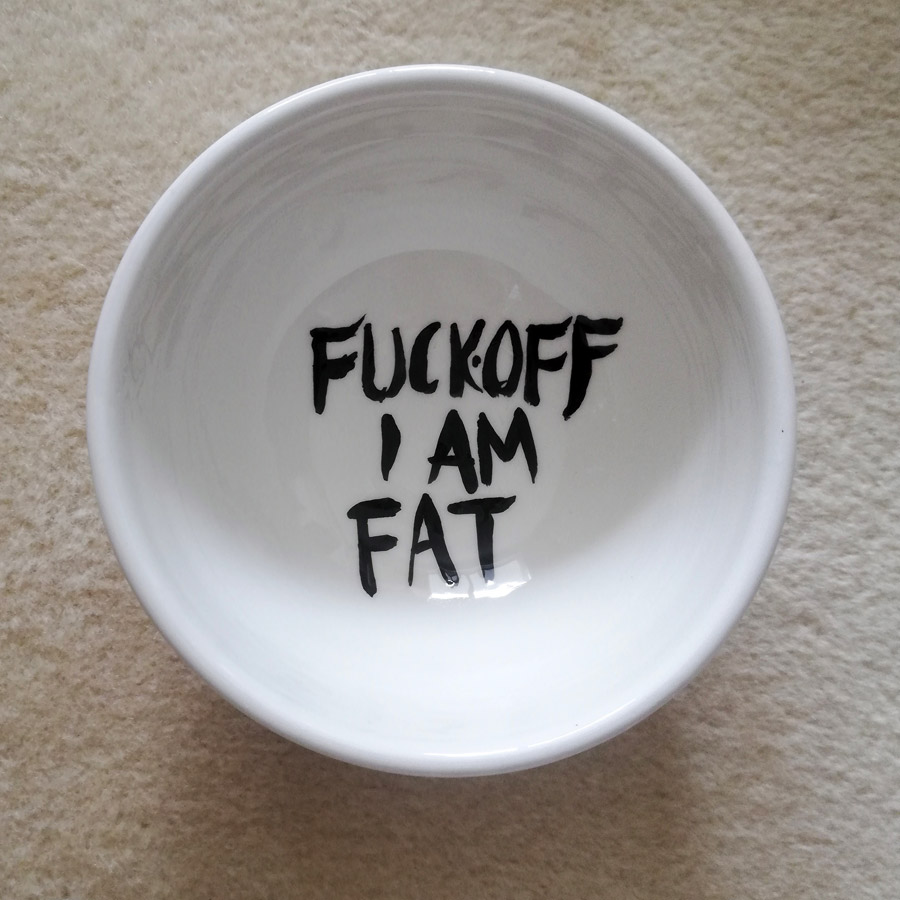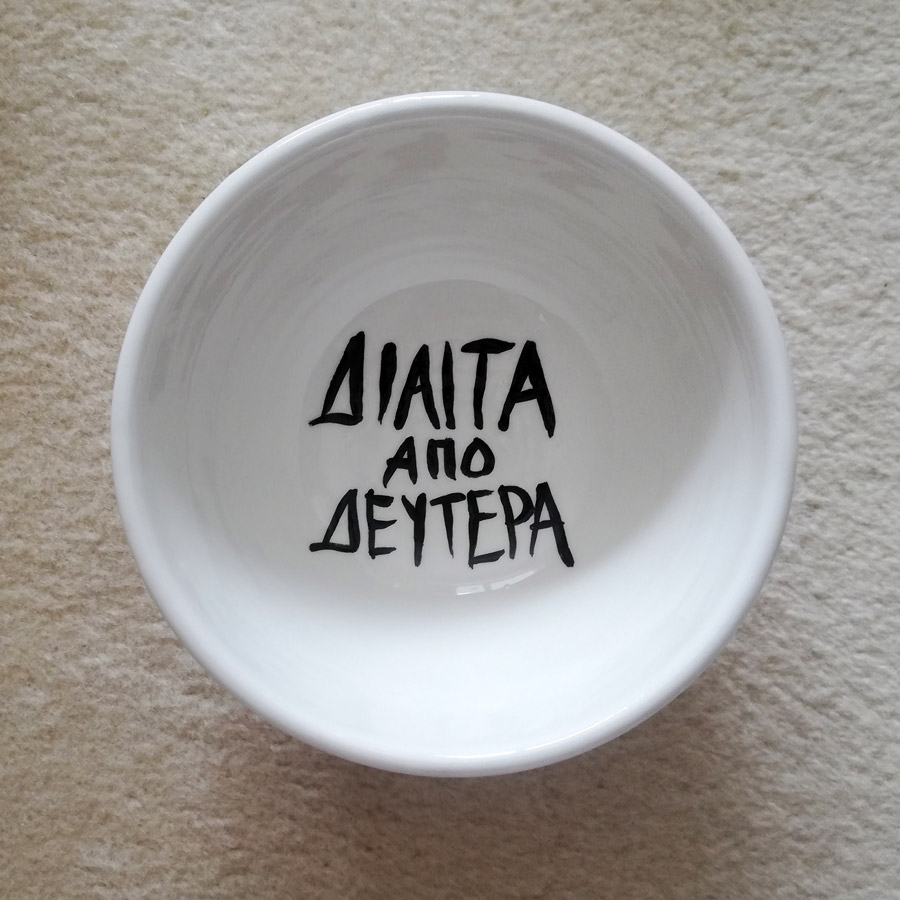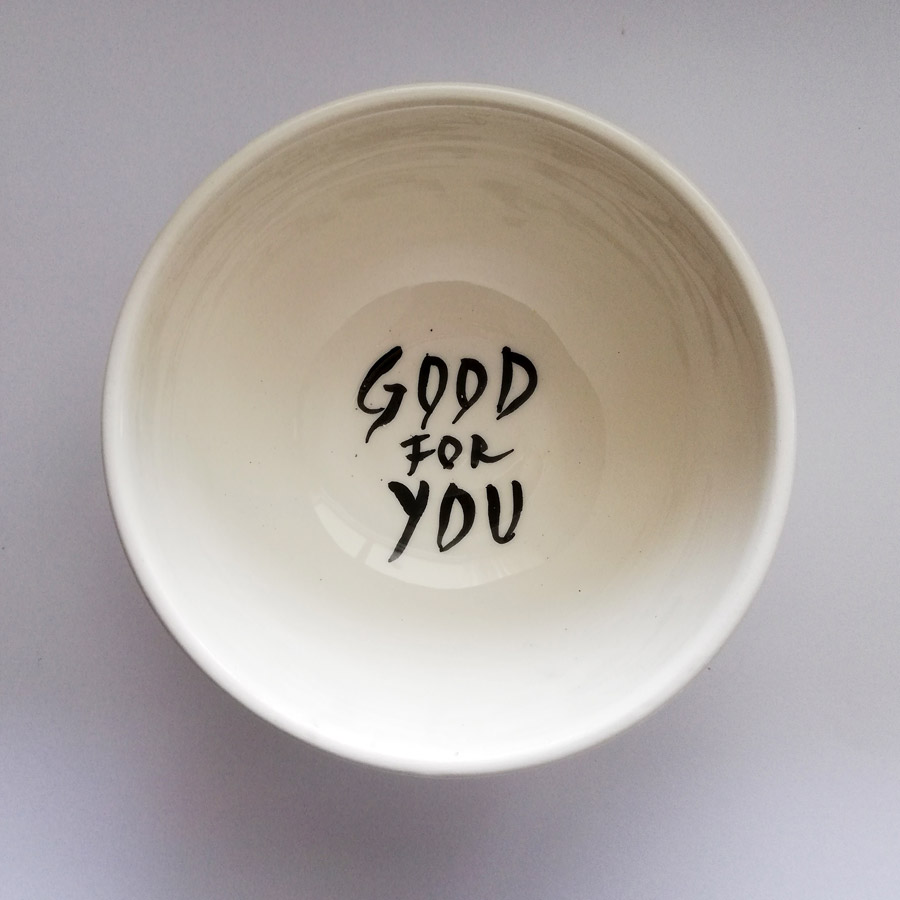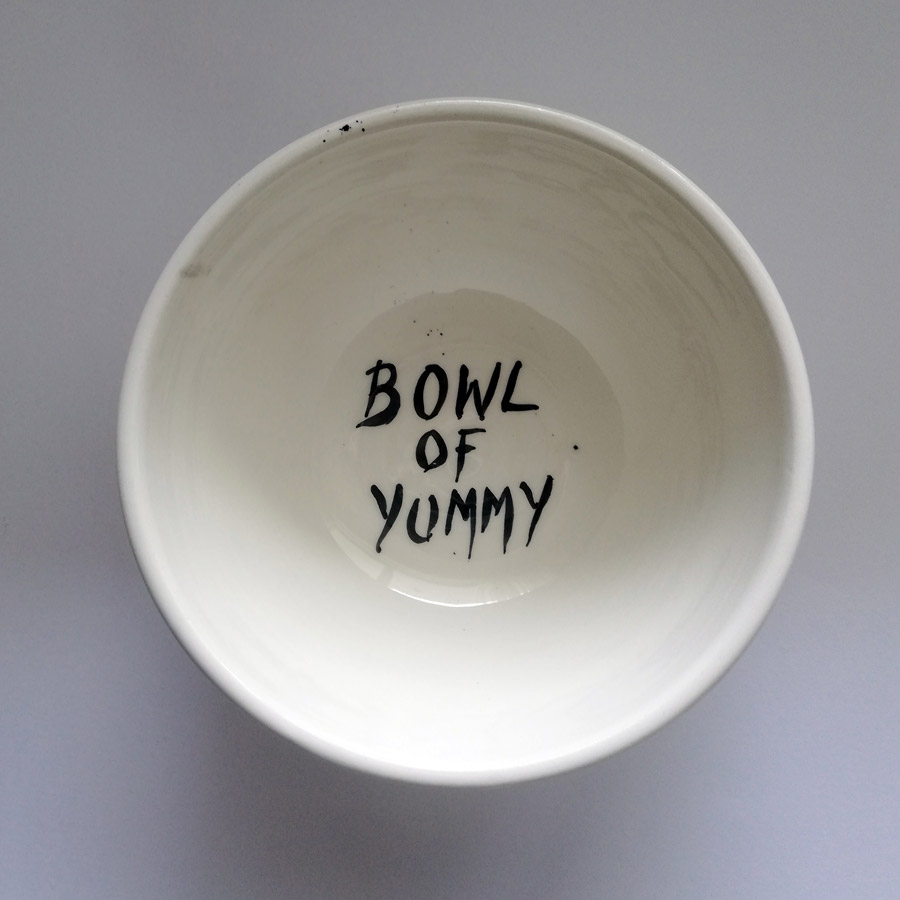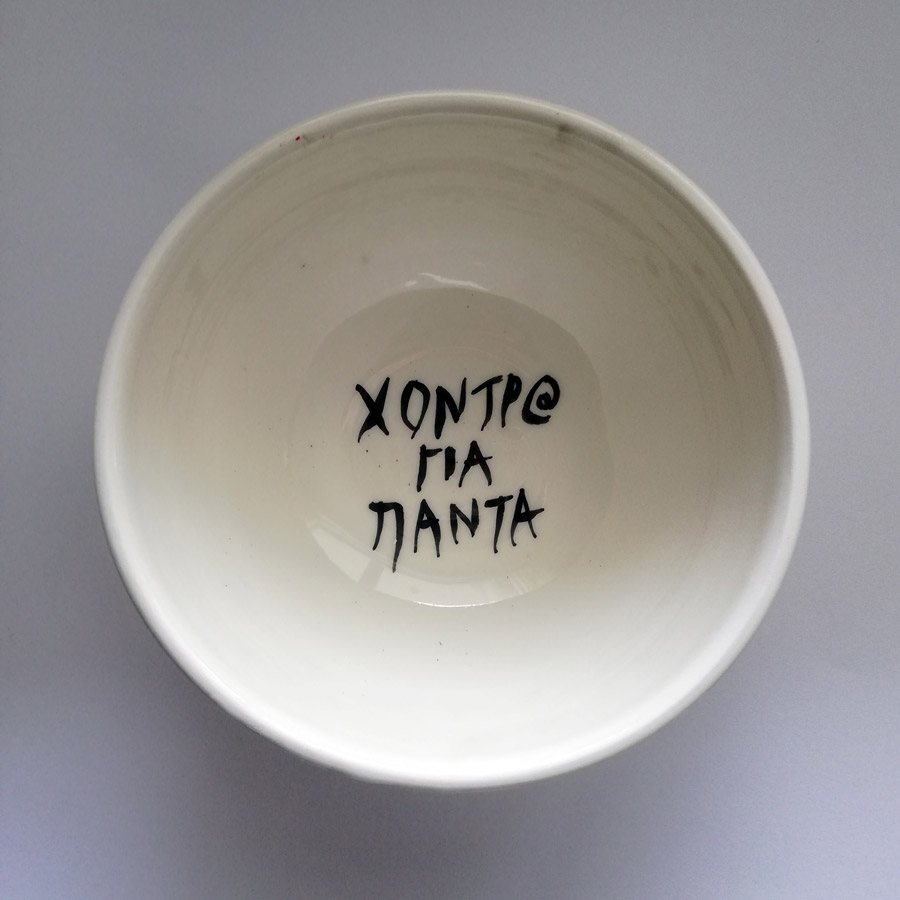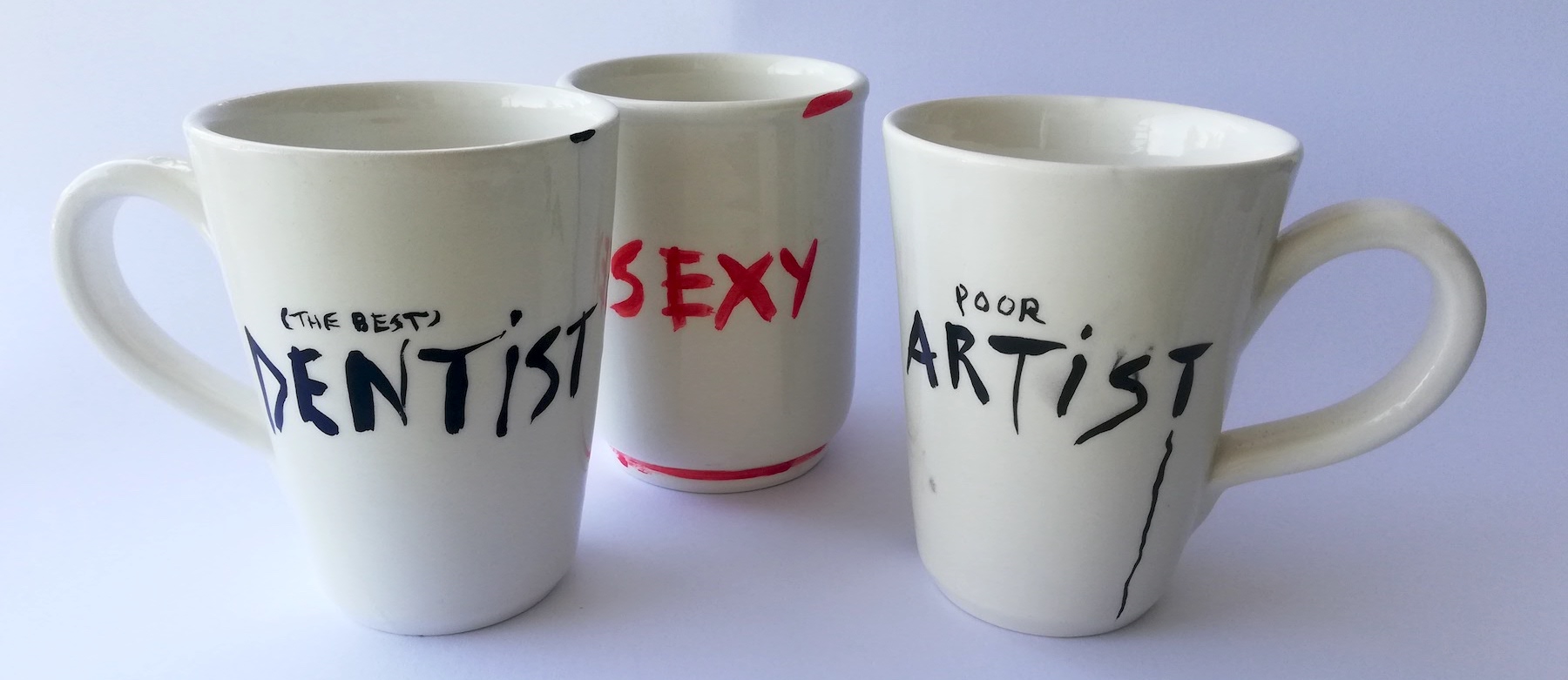 Generous containers of beverages, all the Mugs are hand-painted by HRH The Real Queen of Stuff, to be enjoyed by you and your people.
How to use: Top with your favourite beverage or fill with the alcoholic spirit of your choice and consume while pretending to enjoy a cup of comforting green tea.
Hurry up and get one from the collection or commission your own bespoke piece.
Flower pots or standalone art pieces, the Vases are absolute conversation starters.
How to use: Fill with your favourite flowers or use as is – they are bound to steal the show either way.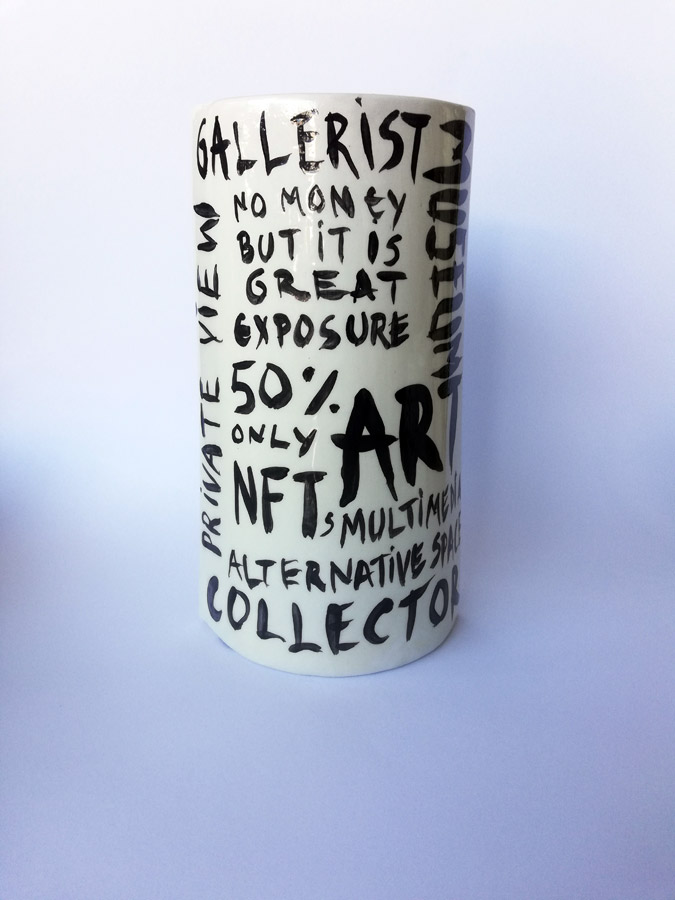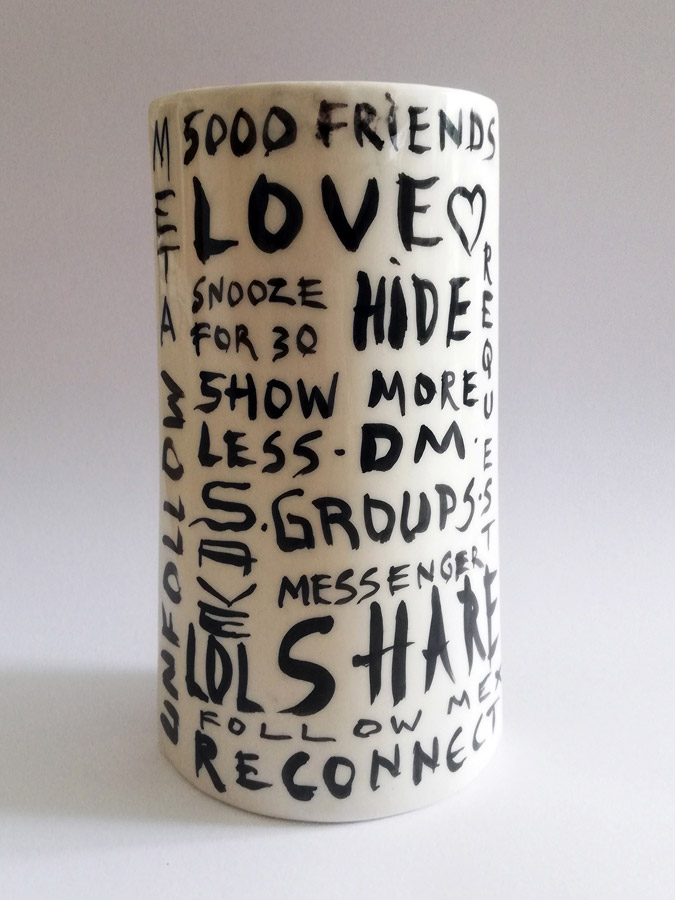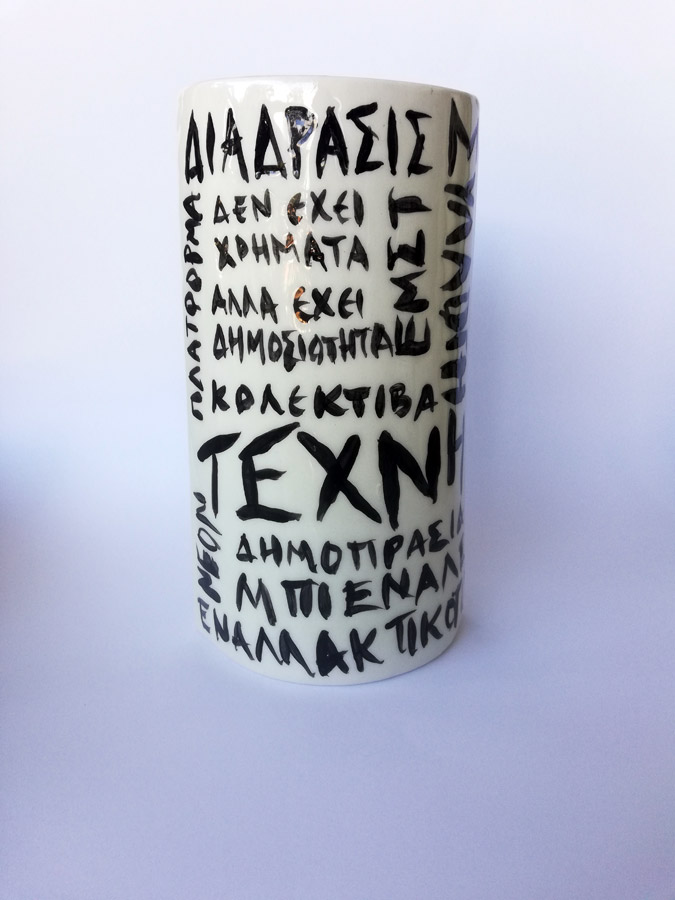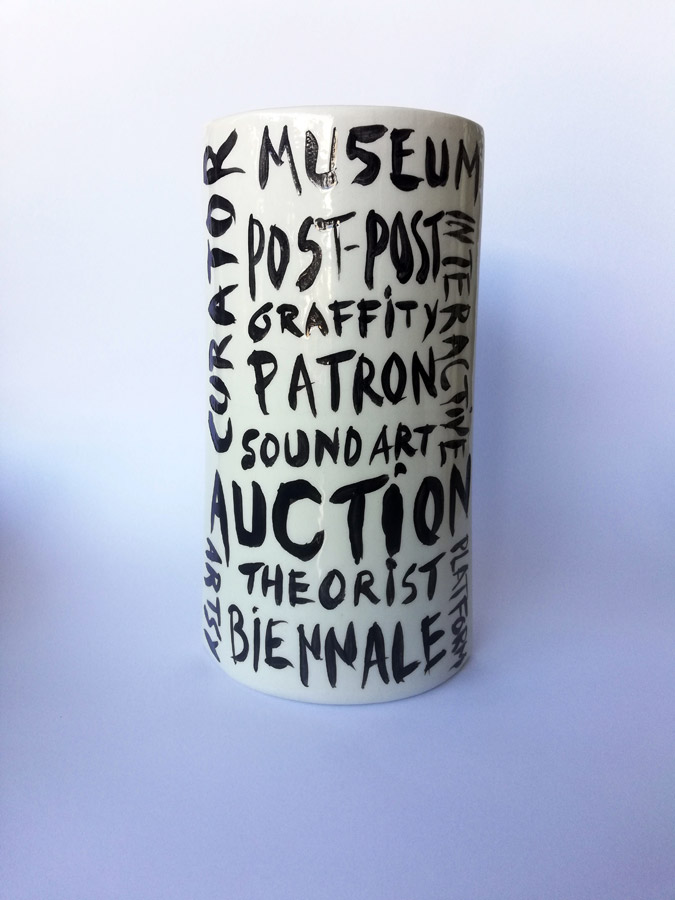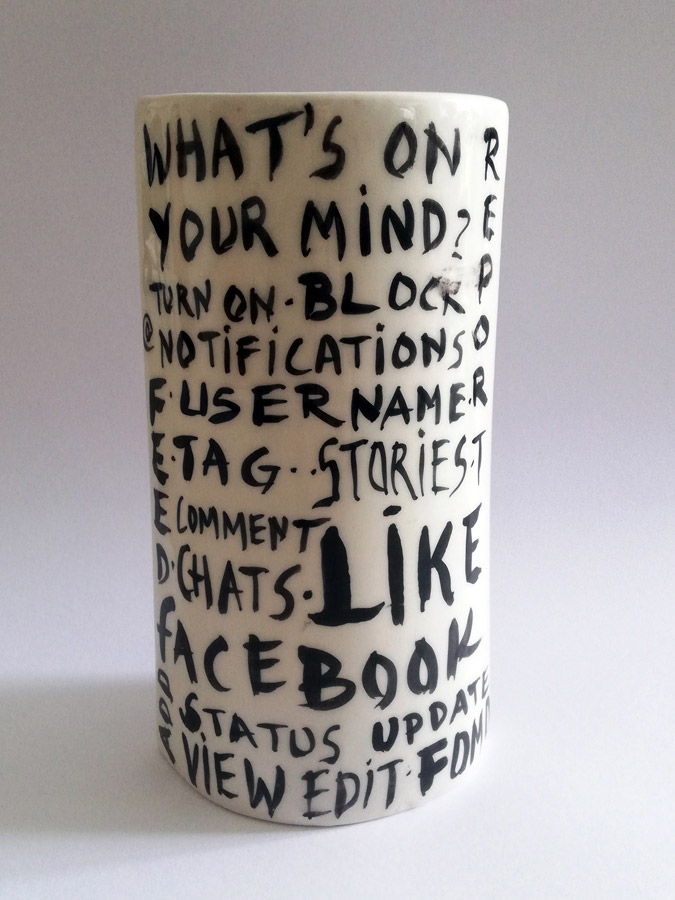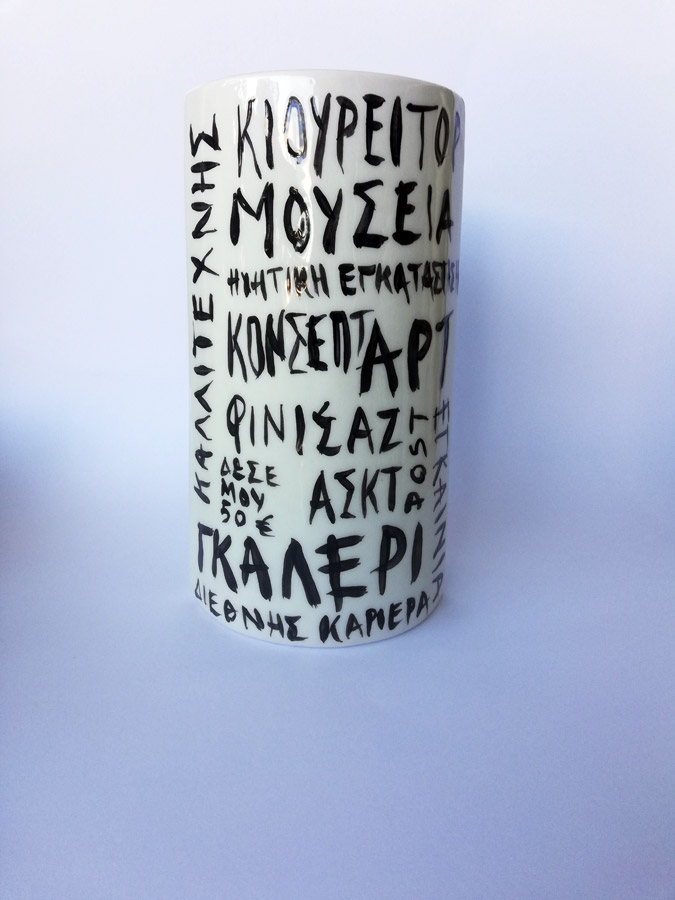 In Greek tradition pomegranates are auspicious, symbolising good luck, abundance and prosperity.
Our Royal Pomegranates represent just that: our wish for you to be showered with all the goodness in the world.
Don't start 2023 without them!
How to use: Buy as many as possible and share with your favourite people. Or keep them all to yourself for extra swag.
AN ESSENTIAL ITEM TO KICK-START 2023, THE LUCKY POMEGRANATES ARE YOUR GO-TO, AUSPICIOUS, GOOD LUCK TALISMANS.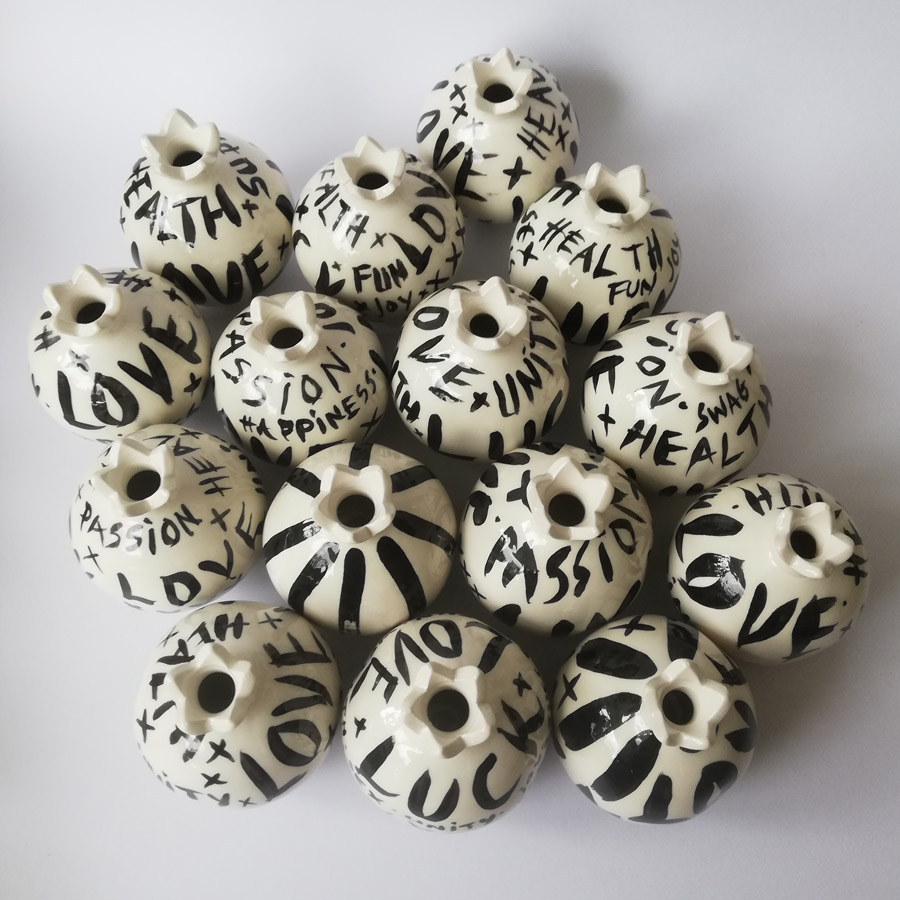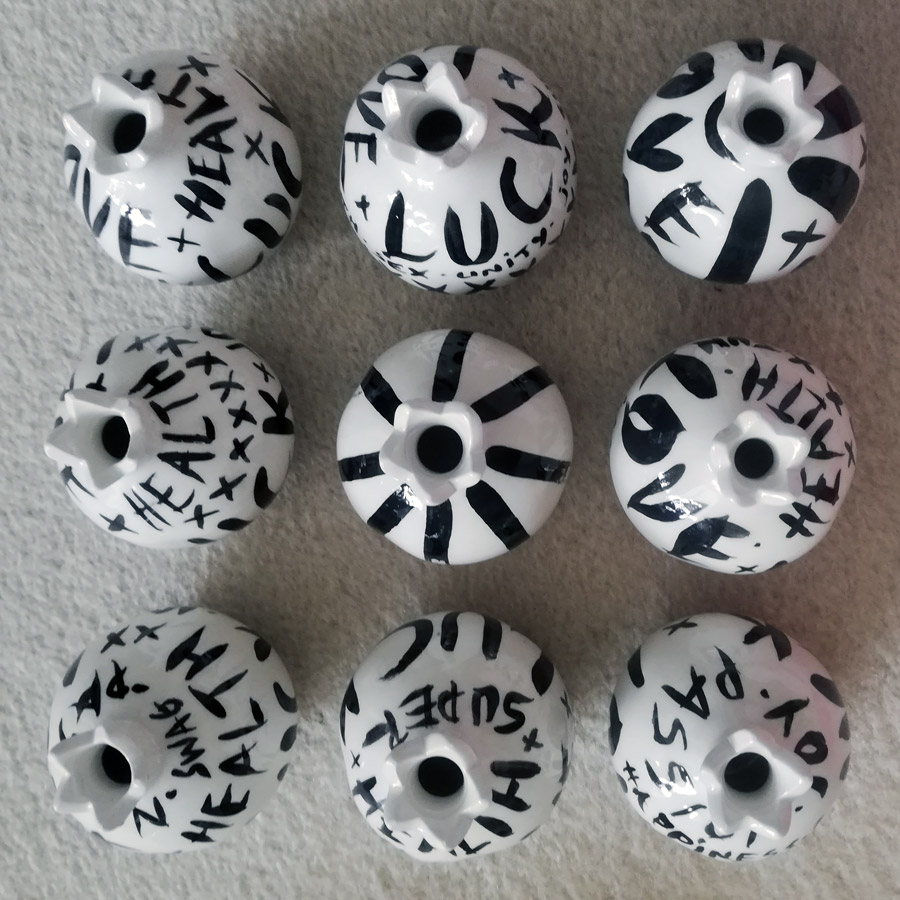 The Real Queen of stuff & Ble Zebra are intent on adding a touch of exclusivity in your daily life.
All the pieces of the Couture Collection are handmade from scratch & hand-finished.
They come with their individual certificate of authenticity.

THE ROYAL DISC - The Artworld Version
Inspired by the ultimate artefact, the Phaistos disc, our handmade Royal disc is simultaneously a precious art object, a social commentary and a statement piece.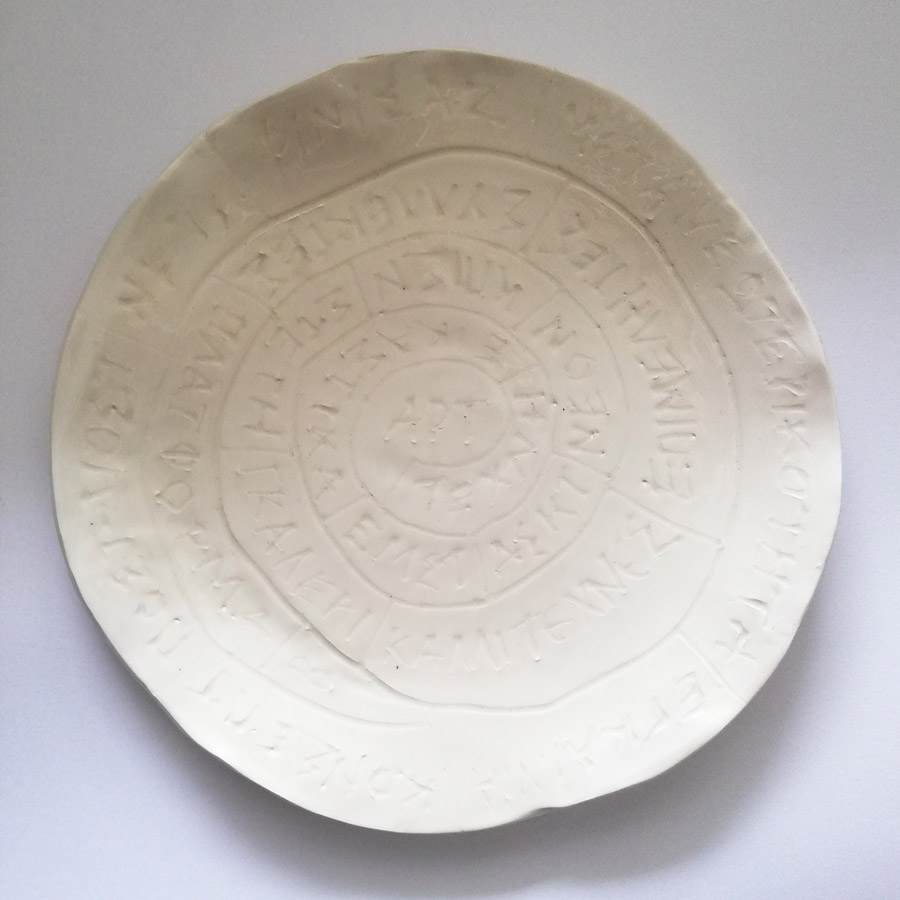 Please note: We are exploring various themes. The disc can also be made to order, expanding on your topic of choice.
How to use: That's entirely up to you. The disc is made to be admired as an artwork, to accommodate your daily essentials or -for die-hard elitists- to enjoy your meals from.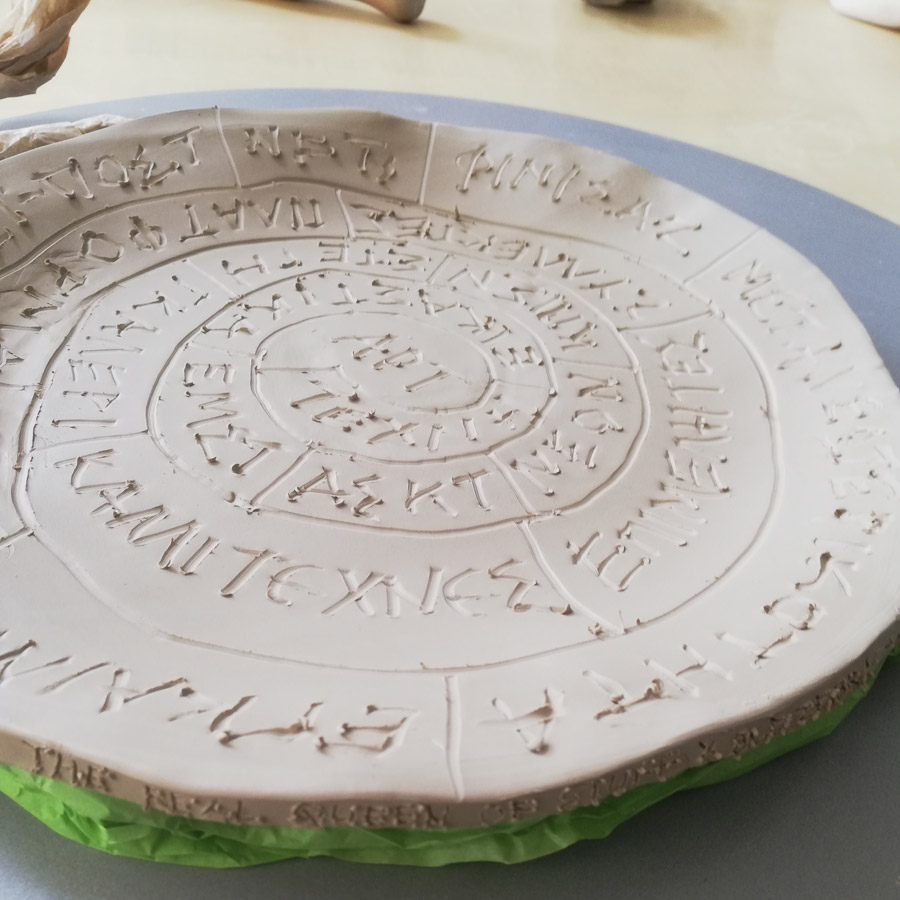 Our most sculptural artefacts The Royal Pet Bowls are handmade with adoration for your four-legged family members.
They come in 3 sizes – Small, Medium and Large – to respectively match the size of your canine friend.
Please note: Each bowl is entirely unique and never to be identically replicated. Further customisation is not just possible –
we actually love the idea of creating something for your precious pet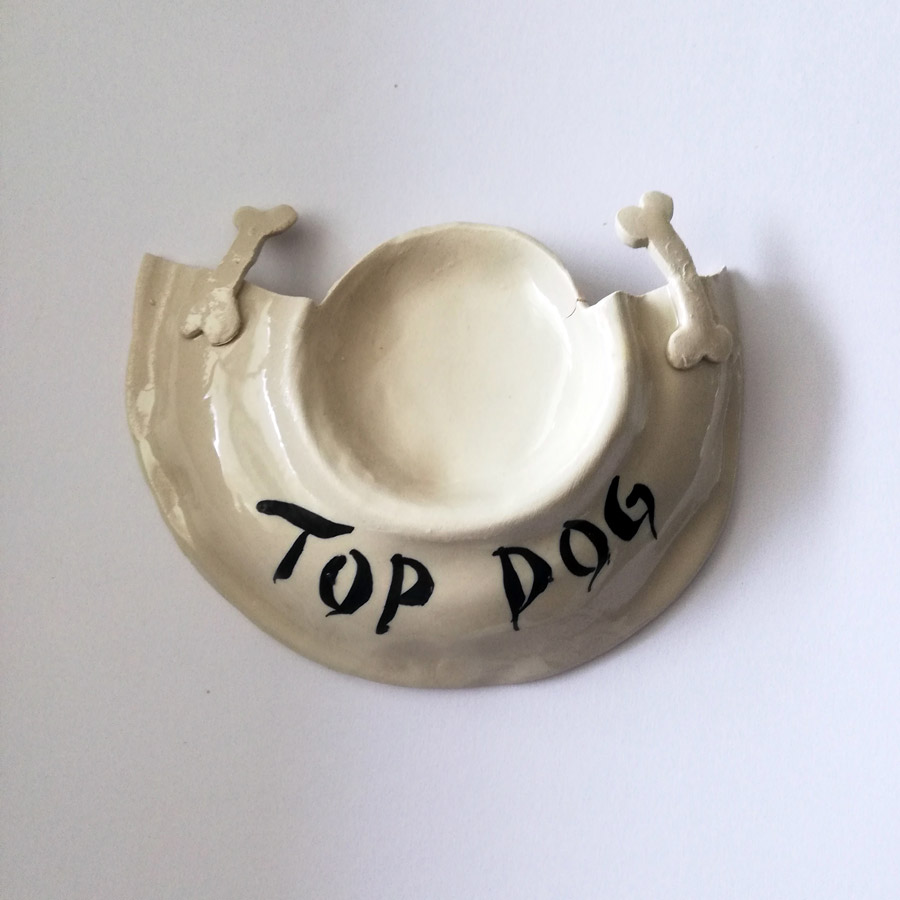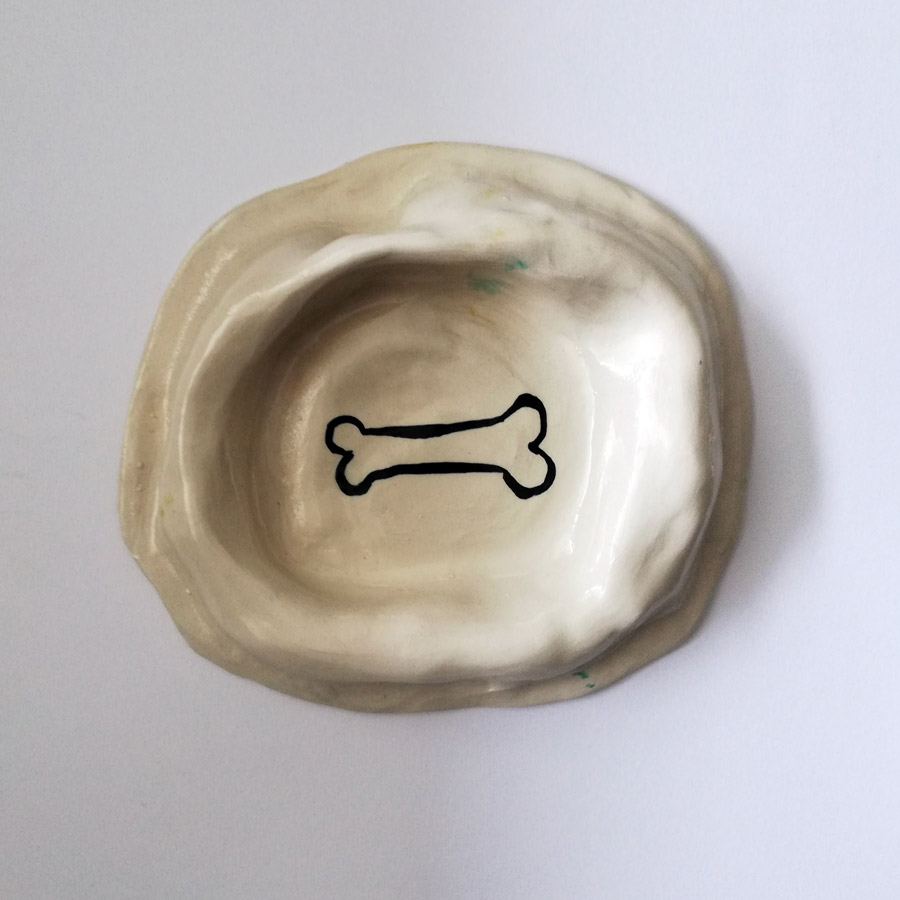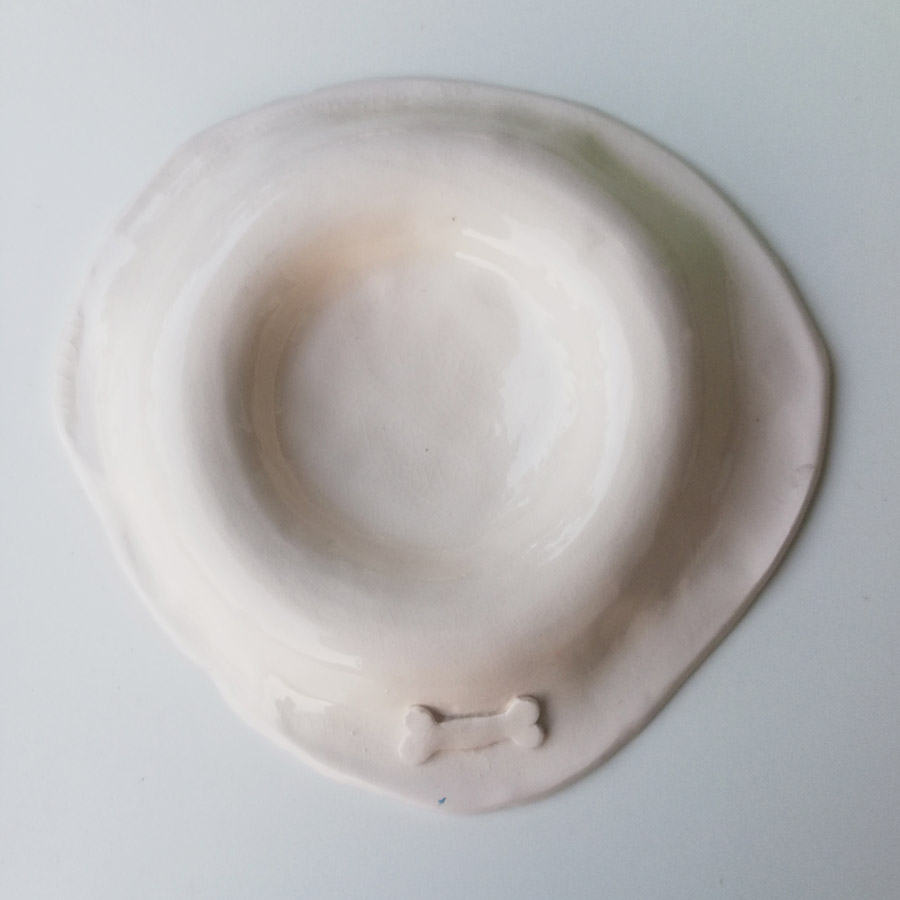 Just one is not enough?
Get your favourite Royal Artefacts in sets of 2 (or as many as you want) and benefit from a Royal discount.
Need something tailor-made for a special occasion or just because you are feeling extra amazing?
It will be a pleasure to create a custom made art object especially for you.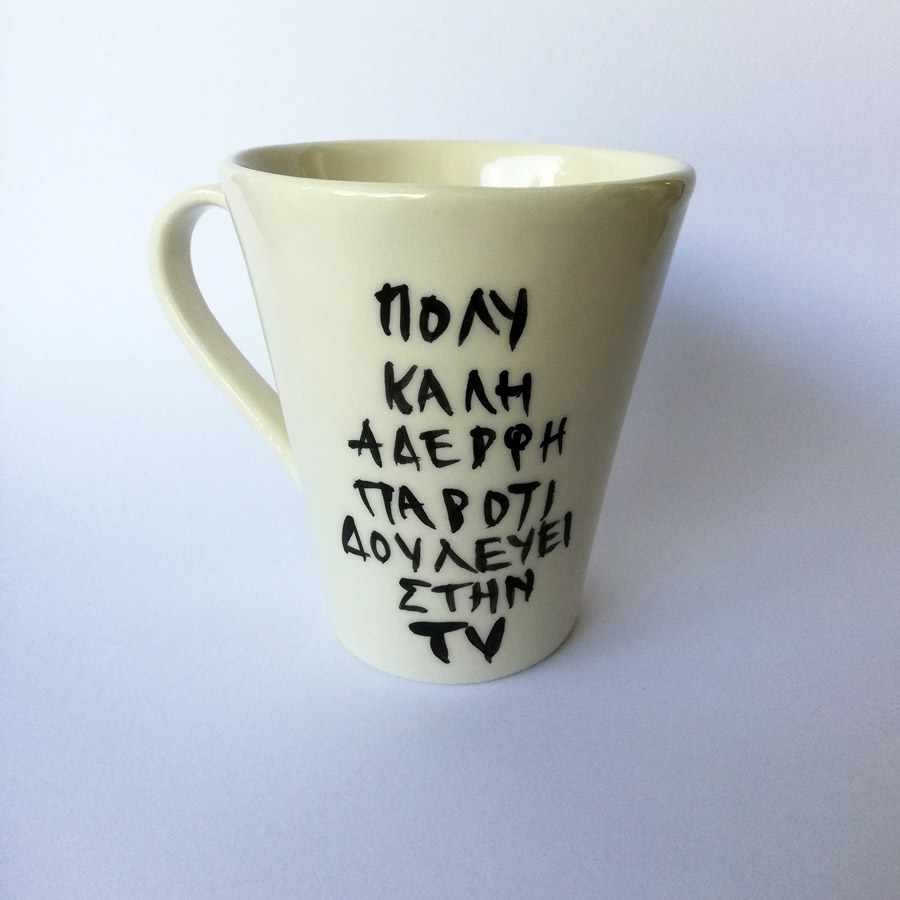 Do you feel you deserve your one of a kind plate, reflecting your one of a kind personality? Or maybe you know of a badass gardener, a sexy translator or a lovely Catherine who simply must have their own mug? The Royal Team will be delighted to create these customised art objects exclusively for you (and them!). Even better? If you know The Real Queen of Stuff in person, give her free reign to create a bespoke artefact as she sees fit for you.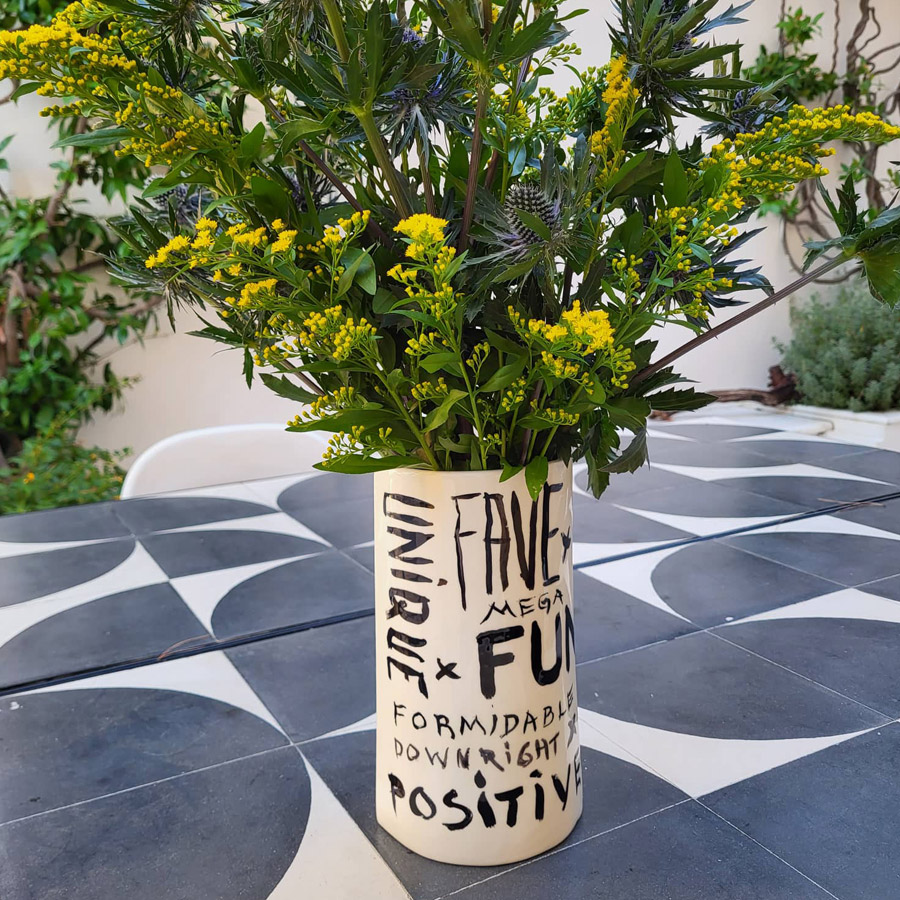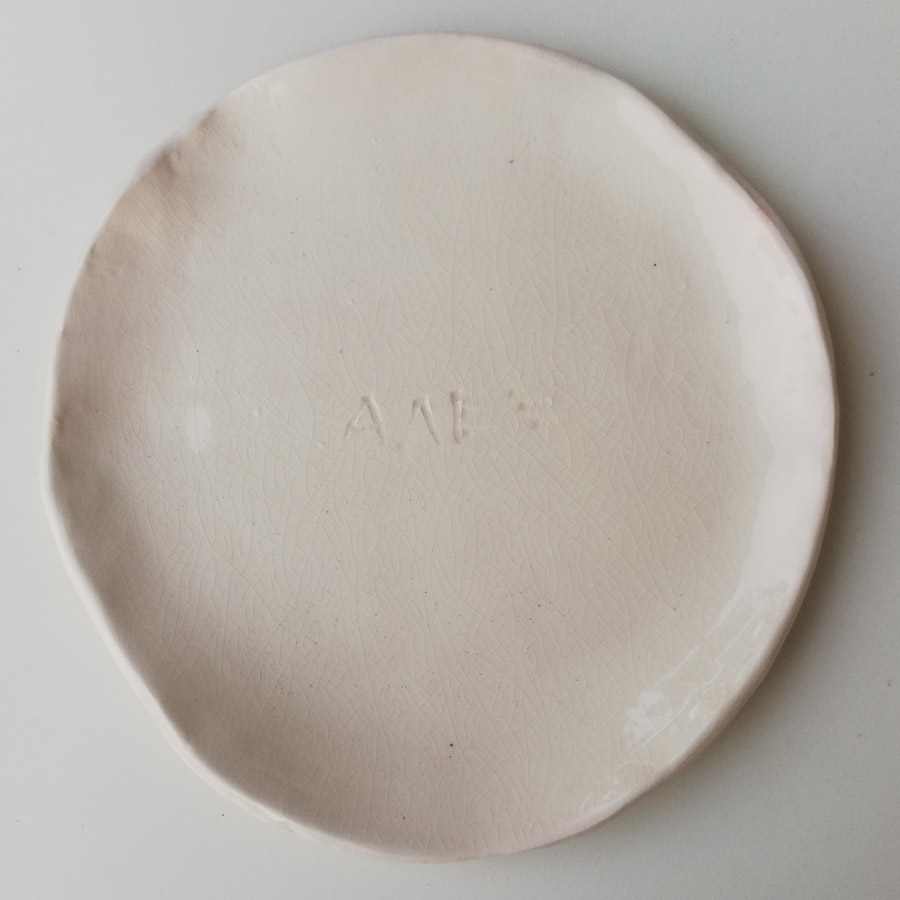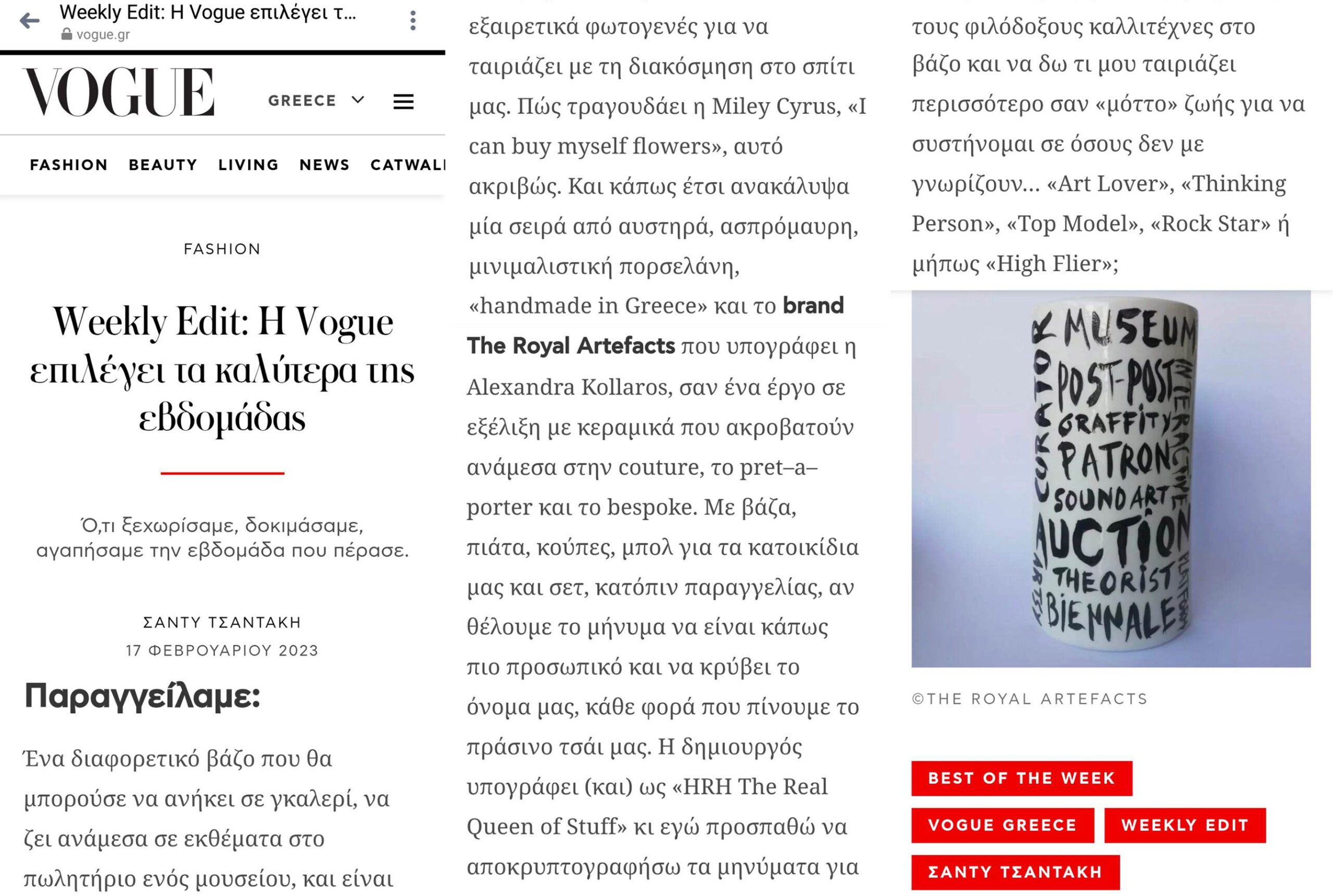 Created by The Real Queen of Stuff for you