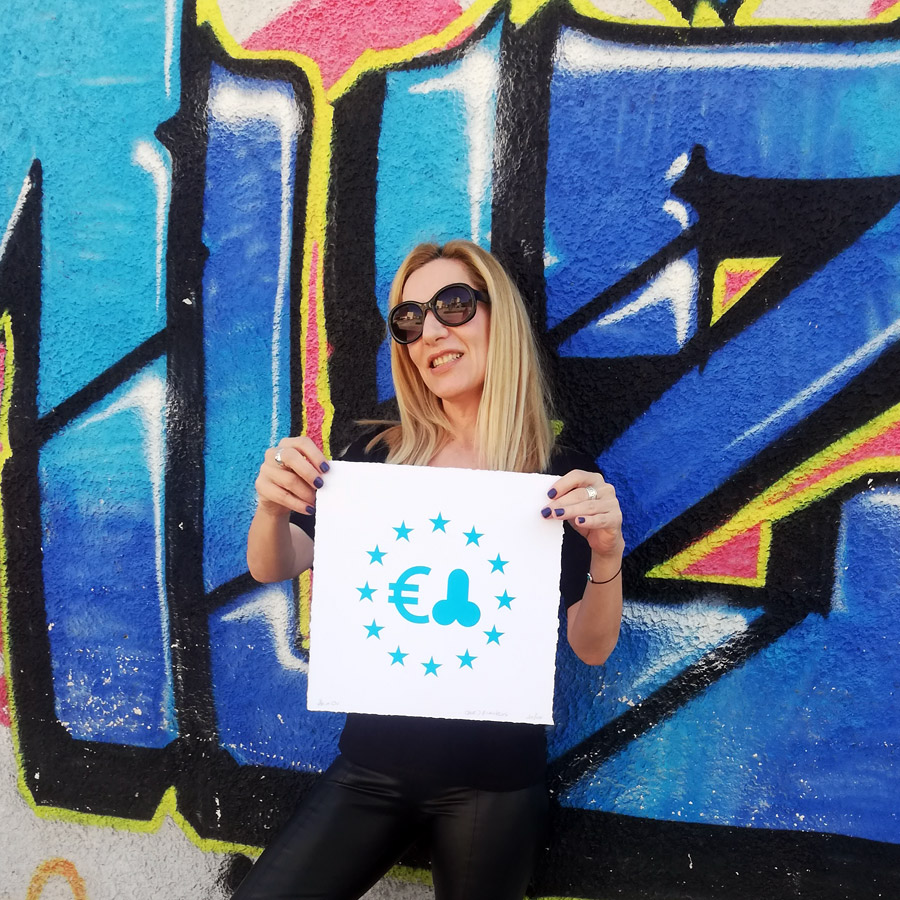 A hand-pulled silkscreen concept.
Our collection of exclusive handmades keeps growing and today I am delighted to introduce Europeos: a collaboration between Constantine Vraziotis and me and my first ever (post-studies at least) silkscreen print.
Europeos is a concept (that I am afraid only works properly in the Greek language, but thankfully the language of art is universal and you can get the general idea…) I came up with that has been translated into a design by Constantine and in turn brought to life, via the traditional method of screen-printing, by me.
The collection consists of Art Prints, T-Shirts & Tote Bags, all of them hand-pulled silkscreens, all of them unique.
To say I am excited is an understatement.
CLICK HERE to explore the project further and contact me if you need additional info.