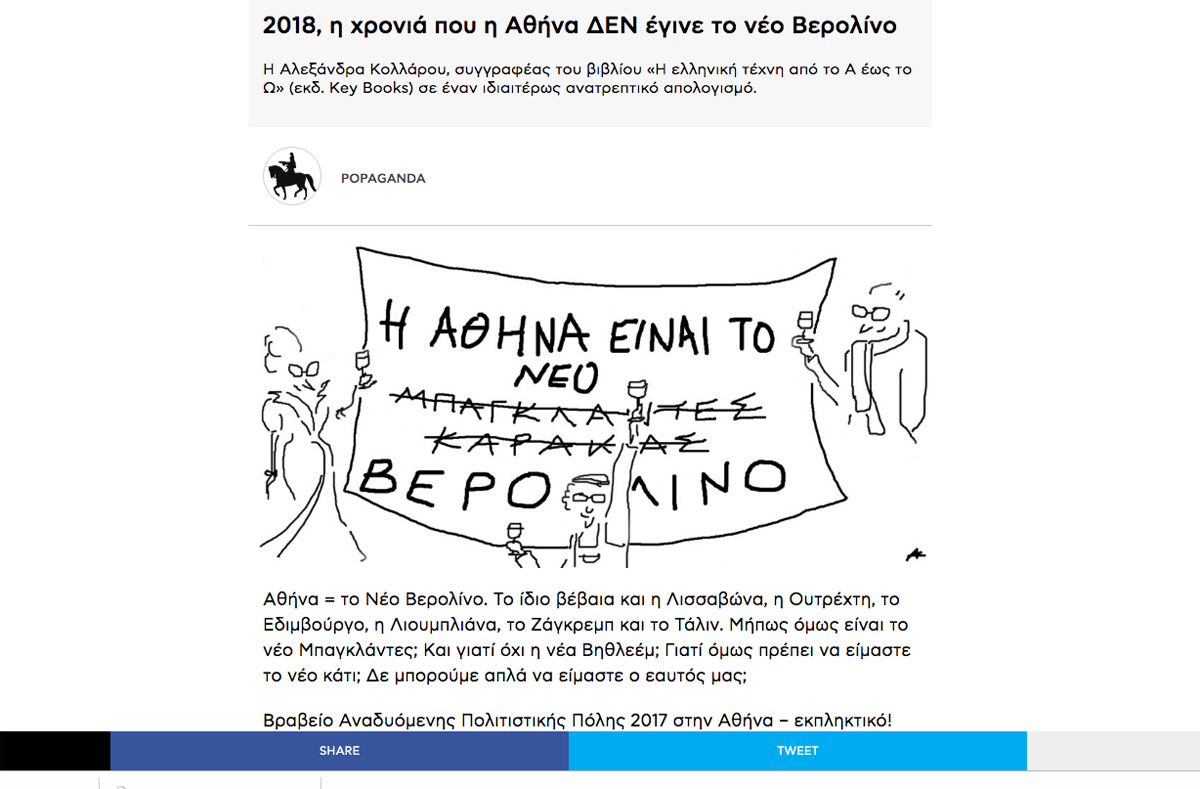 2018 ART REVIEW FOR POPAGANDA
Popaganda invited me to write the 2018 Review of the Art Year. Inspired by my book, I did it in the form of an anarchic alphabet, commenting on everything that happened in the Greek art world from A to Z!
Read it here (if you are Greek-speaking).