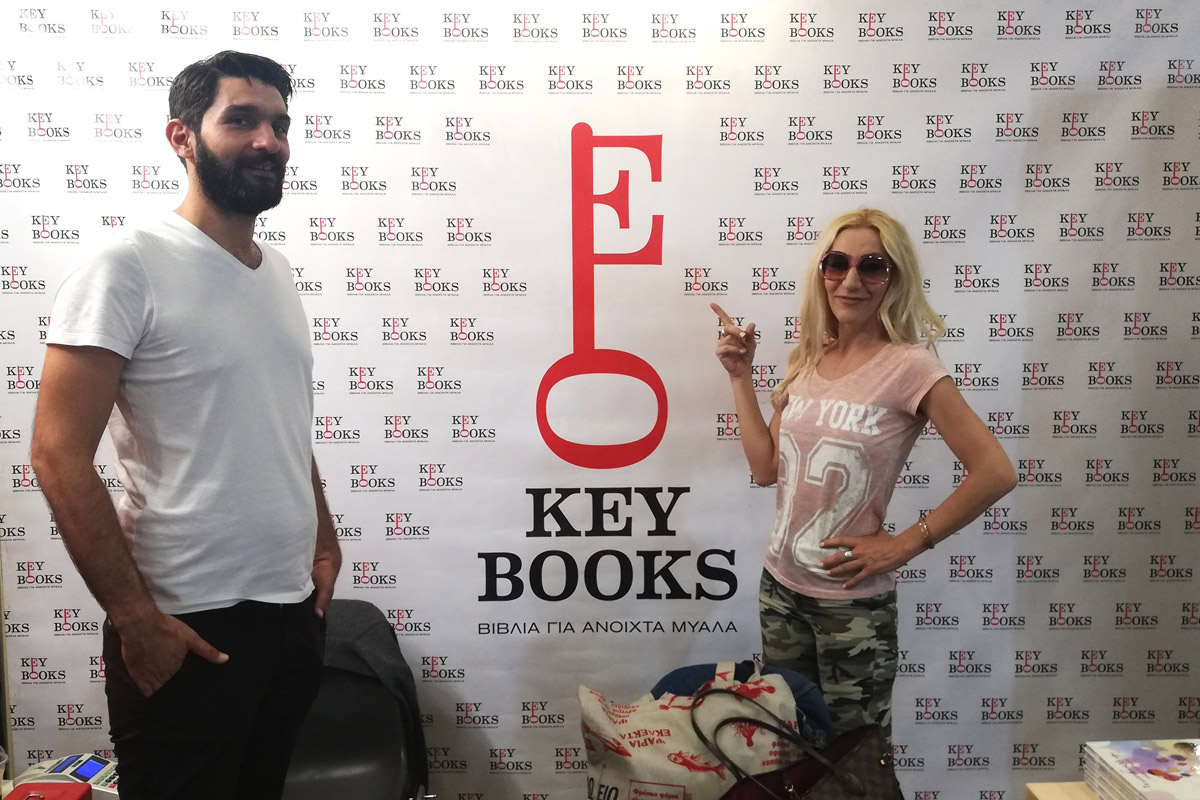 Invading Thessaloniki Book Fair.
Key Books, my amazing publishers, took me to the 2019 Thessaloniki Book Fair.
Aside from the pleasure of seeing my book at the Fair, I performed a quick stint as stand assistant and very much enjoyed it.
We combined the book fair participation with a presentation of Greek Art from A to Z and pop-up show of my book-related artworks at Ro Gallery (read more about this HERE) and had an amazing time through and through.
Photos are from the from the Key Books stand and the handsome guy is my publisher Vassilis.