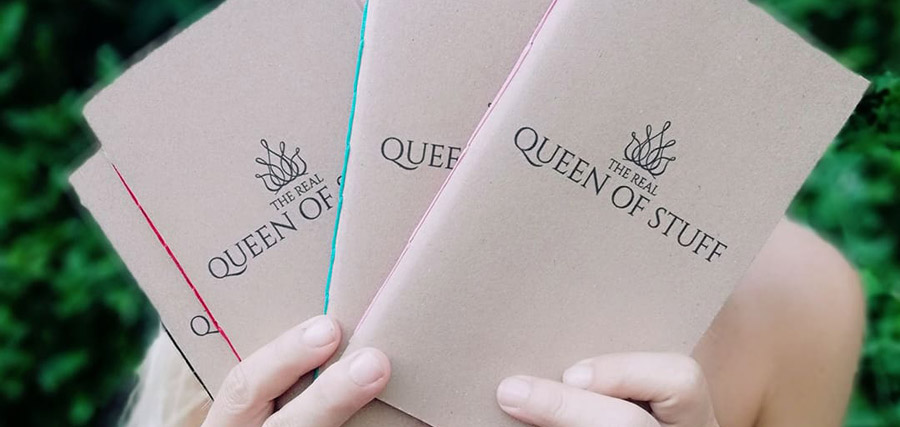 Exclusive notebooks & To Do pads
Artarios, the boutique bookbinders bringing back the lost art of handmade books, and moi unite to create a collection of The Real Queen of Stuff exclusive notebooks.
Available in 2 versions (standard notebook and "To Do List" format) and 4 thread colour options (pink, red, aquamarine and black) the Royal Stationary is bound to please you.
The "To Do" pads are created with list-lovers (like myself) in mind, featuring a circle on the left of each line for numbering or starring and a tick box on the right to denote the status of the task – what more can you ask for?
Soon to be available in our respective e-shops but for now order yours HERE.