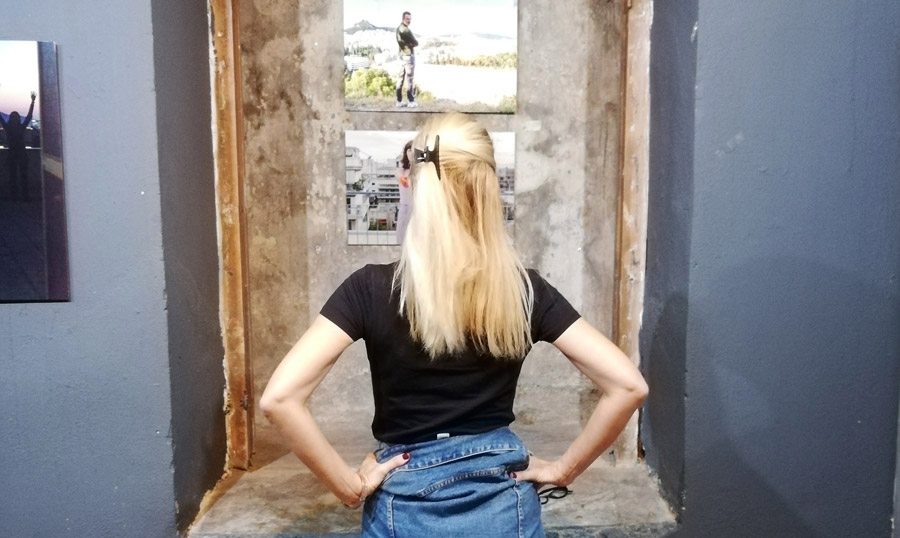 An art project by Dina Koumpouli
Photographer Dina Koumpouli documented the covid-19 pandemic-induced Athens Lockdown 2020 period in an homonymous narrative photography project and I had the pleasure to write the curatorial text for it.
"Assistance to people in urgent need of a photo shoot" – this is the code the artist used to roam around the city to document the unique experience of 35 + 1 Athenian residents.
Terraces, entrances, balconies, vacant lots, unroofed areas and roads acted as background to this visual narrative that depicts an odd human geography which in itself presents a documentary of a historic moment in time and a keen call for communication. It is an artwork that transcends its visual dimension, marking our collective truth.
Athens Lockdown 2020 is currently on show, within the frame of Athens Photo Festival 2020, at the Booze Cooperativa space in Athens. Part of the project will be exhibited at the "Anthropause" exhibition, both in its online and physical version, at MOMus-photography, Thessaloniki, betwenn 20 October 2020 – 31 January 2021.
There are also plans for a special publication.
Enjoy some photos I took during my visit to the space.⇩