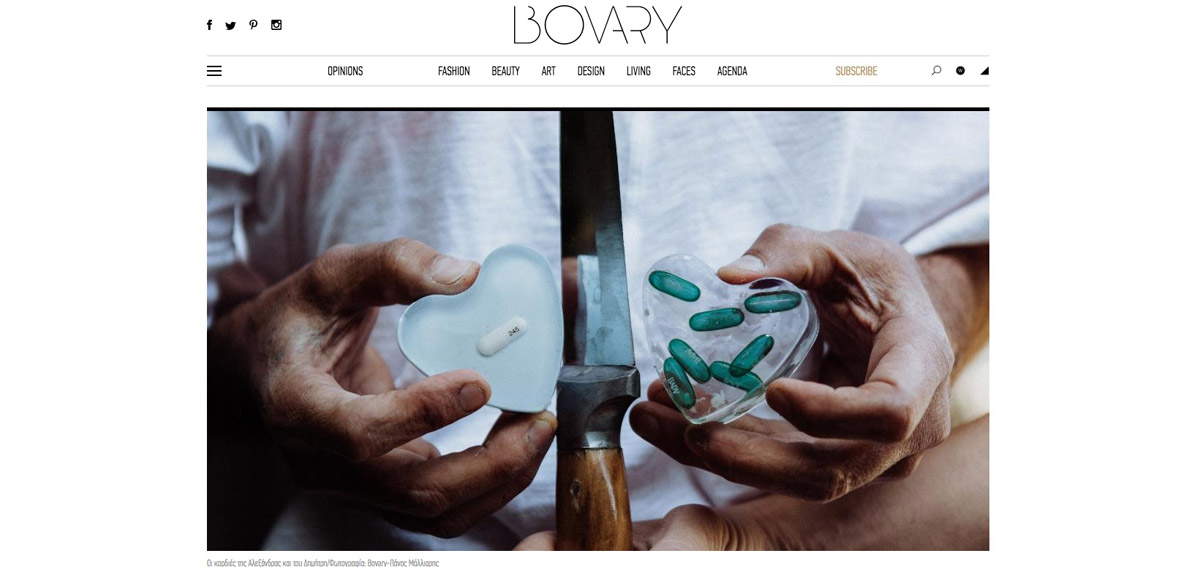 Media premiere for Heart Factory
We premiered the Heart Factory art project at Bovary.gr – the leading female-oriented online magazine of Greece.
We had fun both with the interview questions, some common for both Dimitris & me) & during the photoshoot, which included everything from an empty swimming pool to butchering knives. The result is a wonderful presentation that makes even us look forward to the project more!
Click to read the interview (and if not Greek-speaking click to enjoy the wonderful photos by Panos Malliaris) HERE.