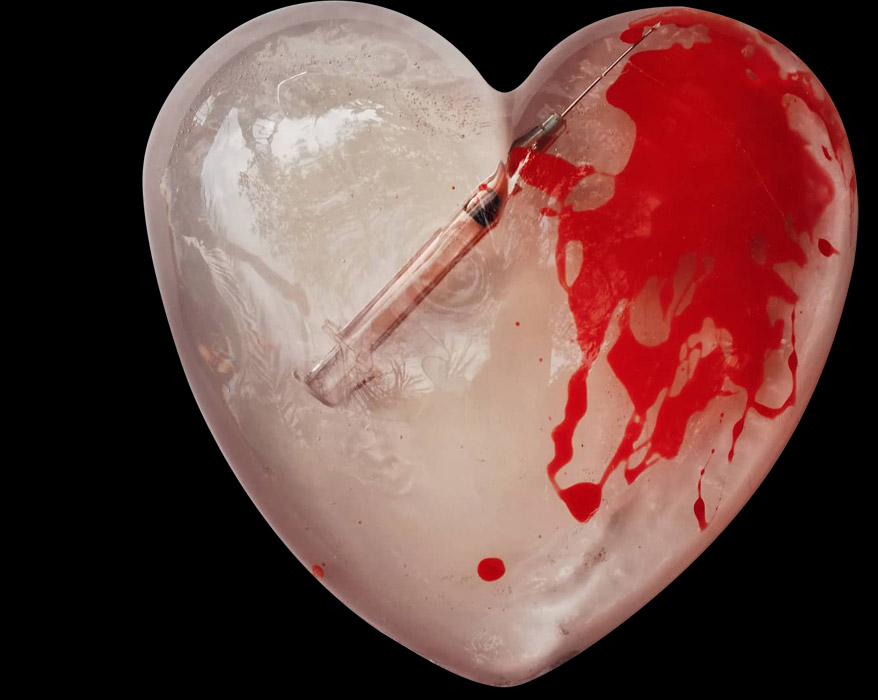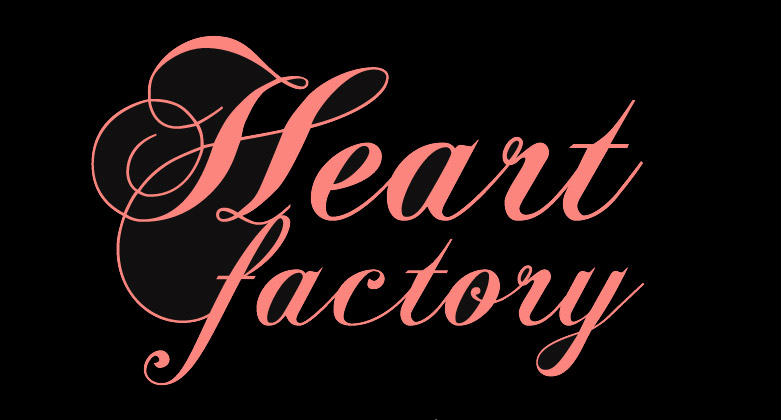 We are agents of love.
Our mission is to make the world more beautiful, one artwork at a time.
Whatever your circumstances
join our world and Get a Heart.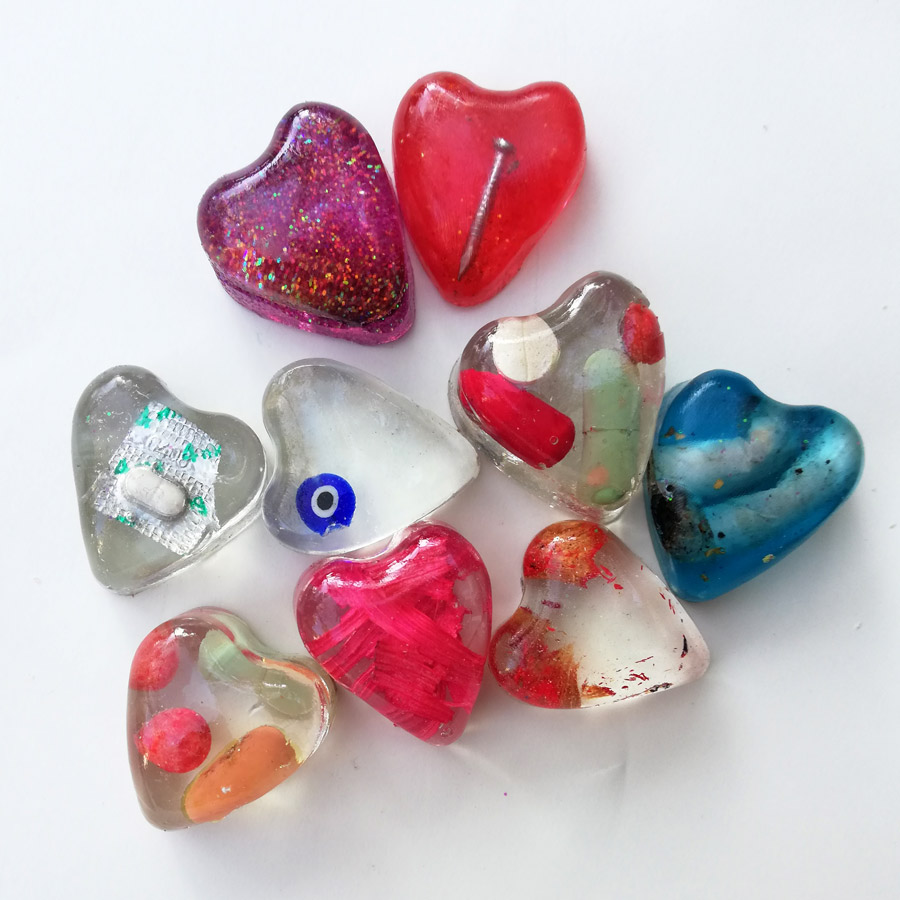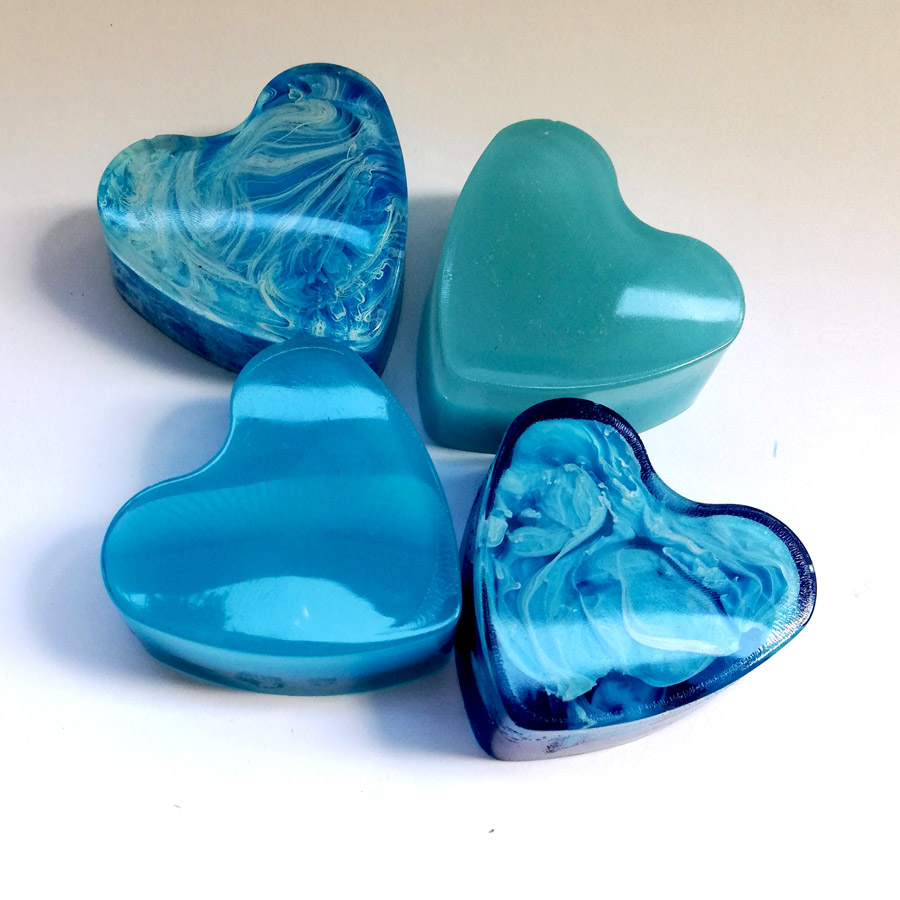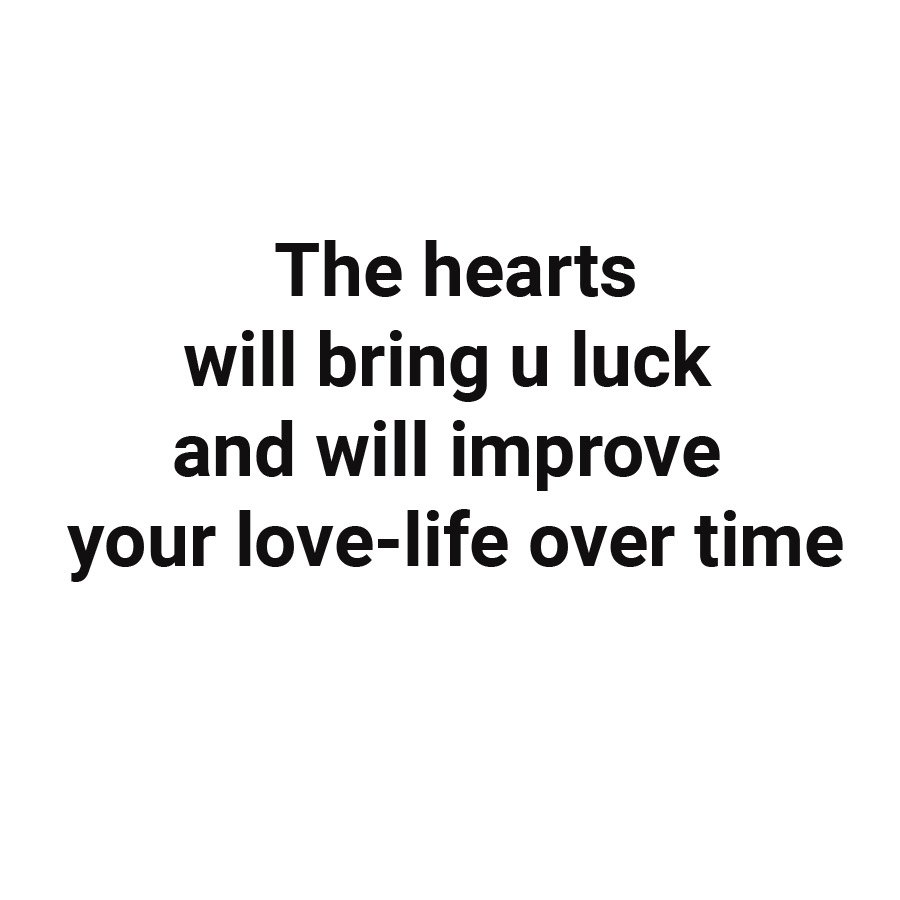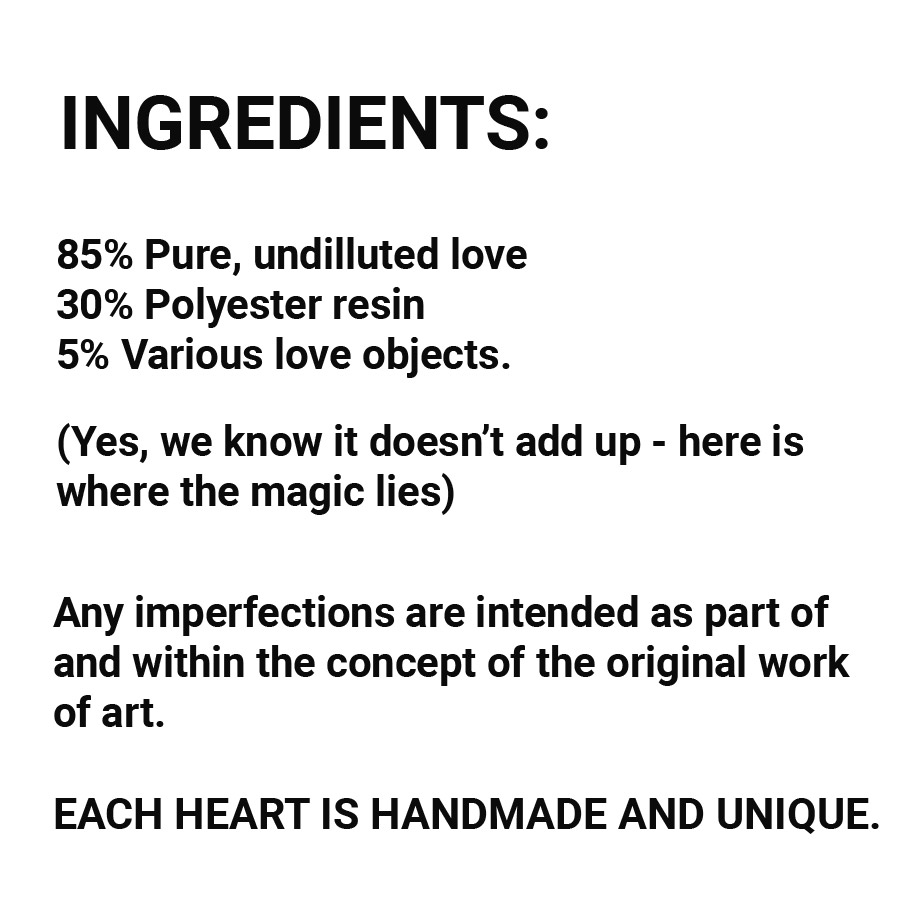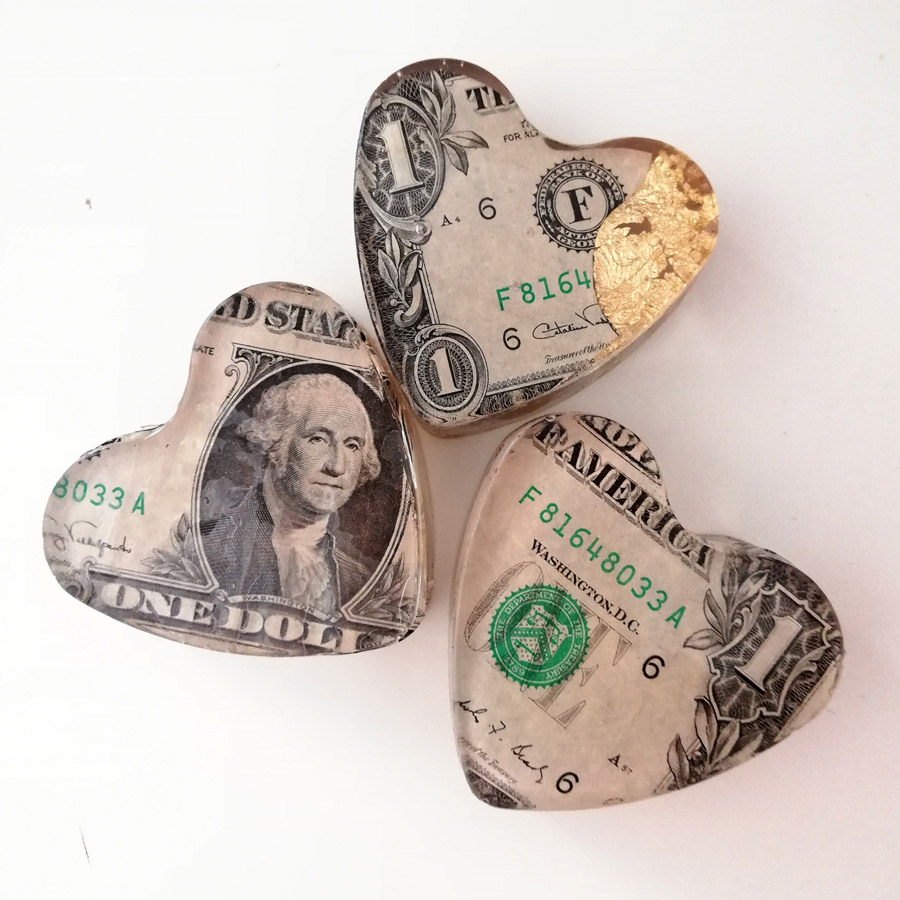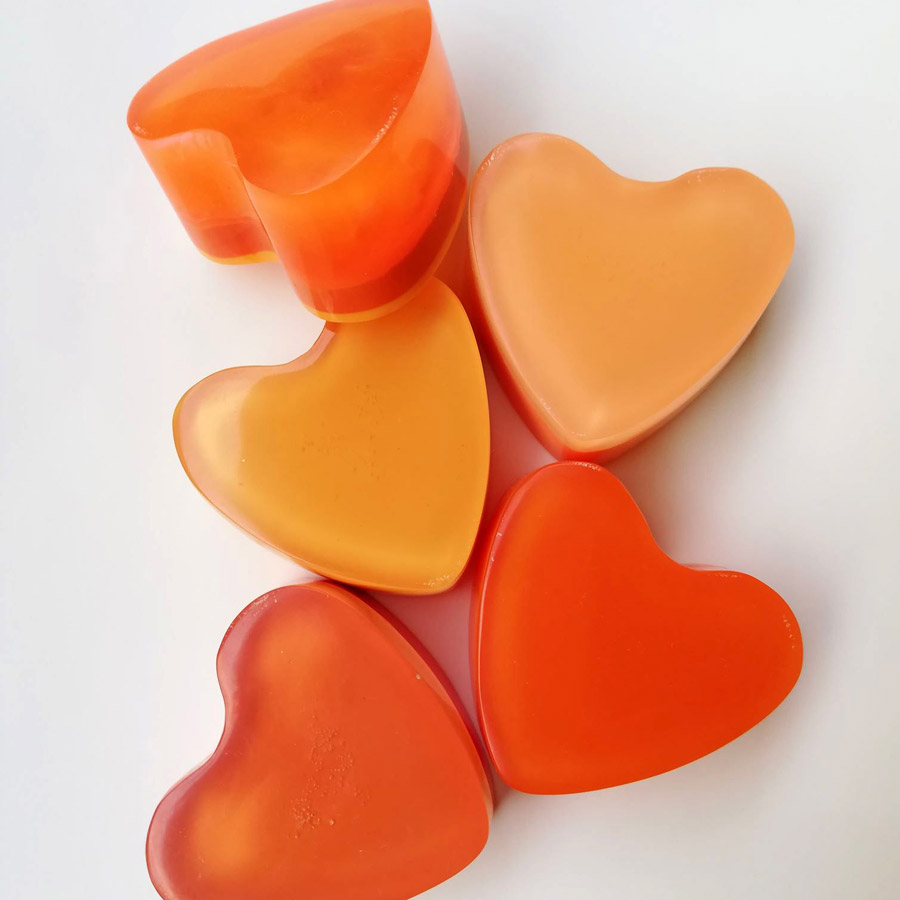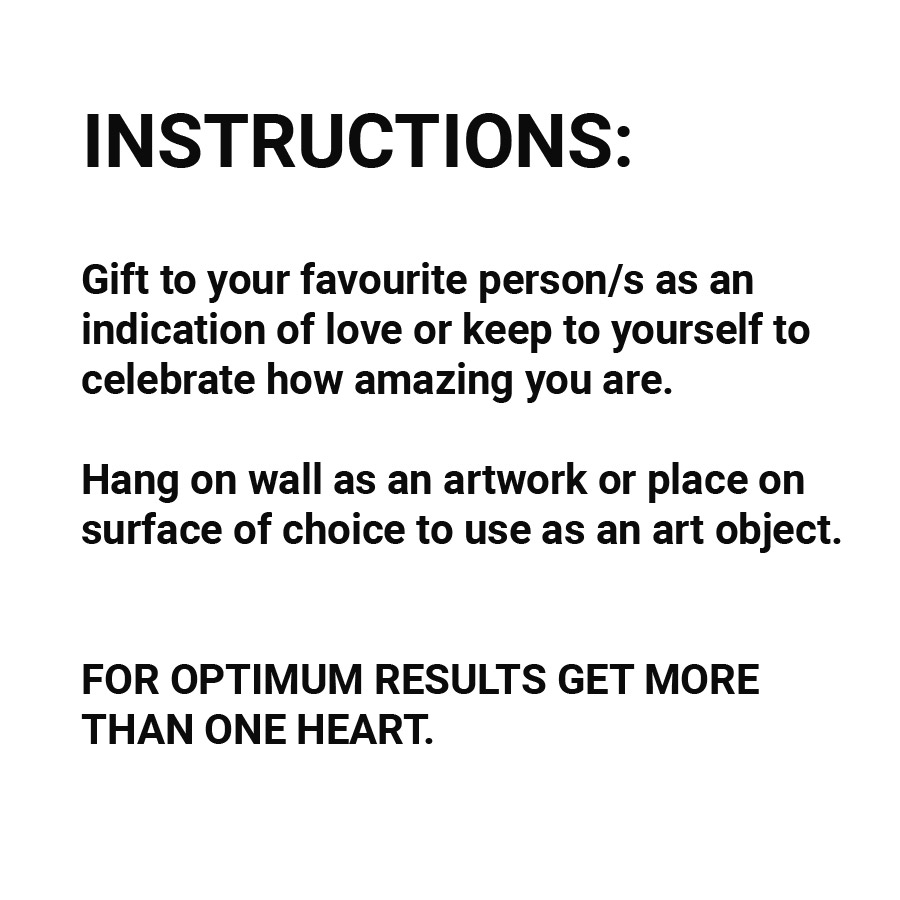 We believe the world needs more LOVE and we are taking it upon ourselves to single-handedly solve this problem: we are offering love.
We are not conceptual, we are not political, and we wish to steer clear of controversy. We don't want to make an impression; we want to make an impact.
We are cute warriors of love and our mission is to make life more beautiful for everyone, spreading the love one little heart at a time.
Simultaneously artworks and art objects, depending on how you want to enjoy them, our hearts are handmade with love and unique.
They come in 3 sizes: HEARTS (measuring ~6,5×6,5×3 cm), BIG Hearts (~20x20x3 cm) and MICRO Hearts (~3×2,5×1,5 cm).
To Get a Heart email us at ugetaheart@gmail.com.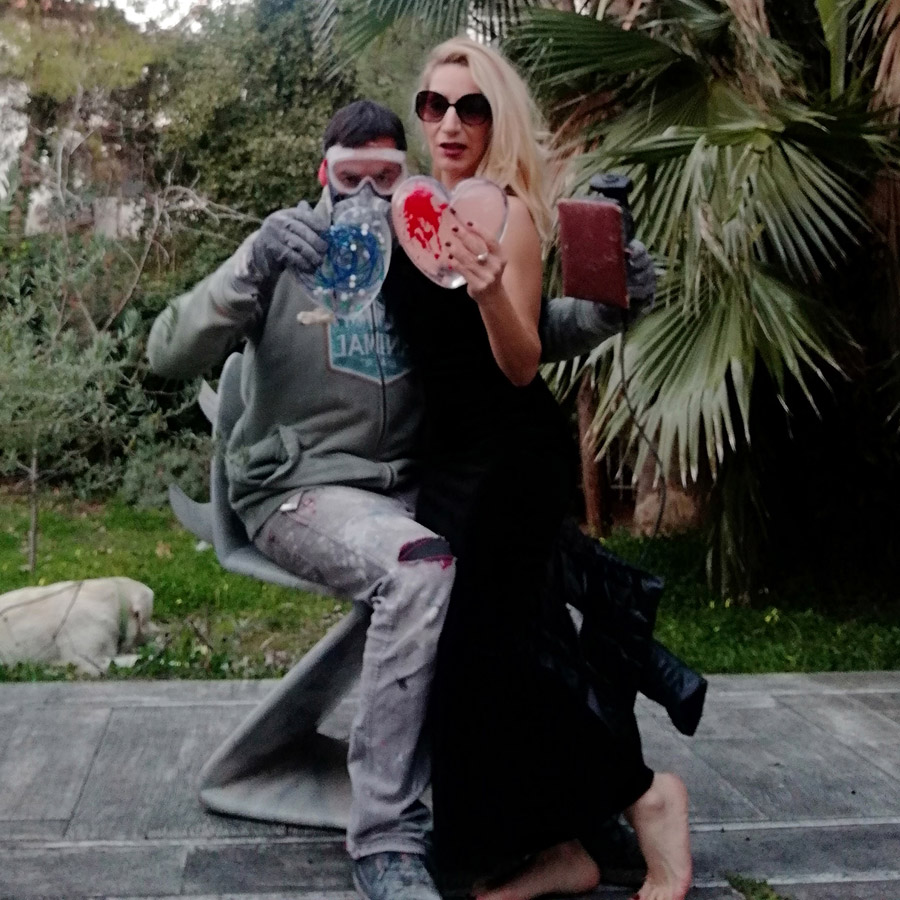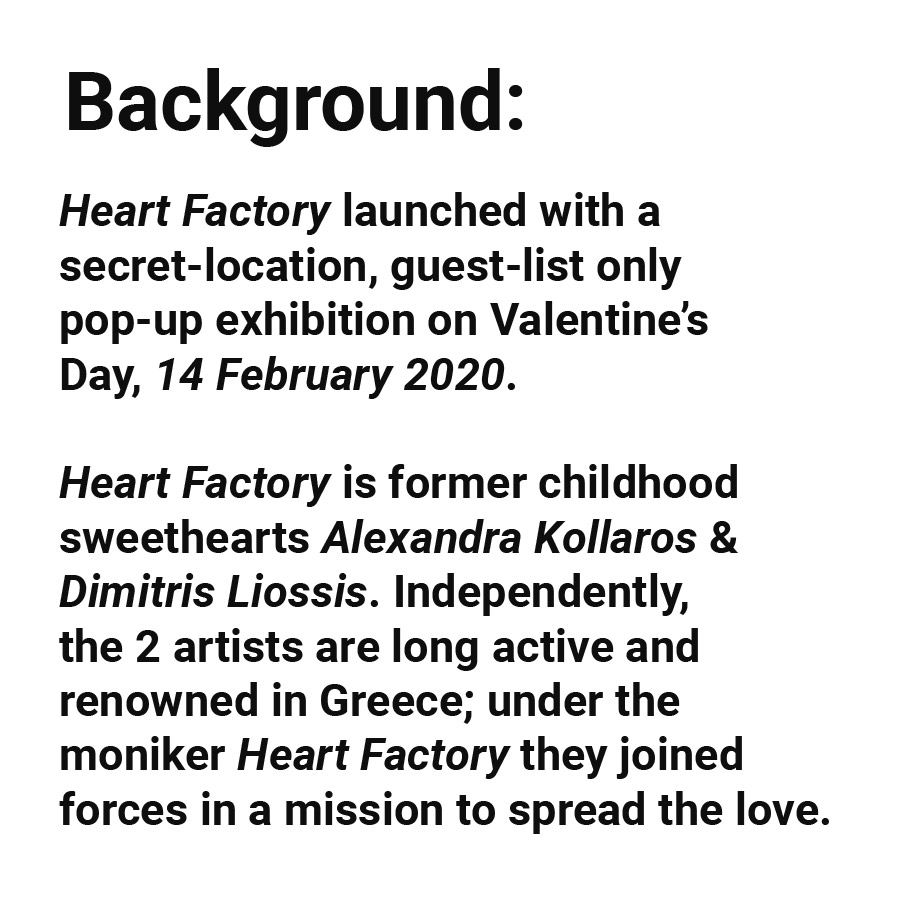 The 2021 Hearts Collection is ready.
We employ all our mastery to create unique Hearts for you and your loved ones.
Get a Heart and gift it to your favourite people.
Or keep it to yourself because you are awesome and you deserve it.
For further info email us at ugetaheart@gmail.com.
Ηere is a sneak-peek of what's in store ⇩. There's more where these come from – just ask us to mail you a link with the full catalogue.
Enjoy some or our favourite
Hearts
from our launch show. See the full list of artworks
here
.
And here's some BIG Hearts
All our hearts are handmade with love and unique, but our Big Hearts are BIG on everything:
craftsmanship, attention to detail and an extra dose of loving care.
Their size is approx. 20 x 20 x 3 cm. See the full list here.
Micro-hearts are tiny artworks. Like all hearts, they are handmade & unique, but they are designed to be with you at all times.
Their size is approx. 3 x 2,5 x 1,5 cm. and did we mention they are magnets?
They work alone or in groups of many – place them anywhere you want and enjoy all their special benefits.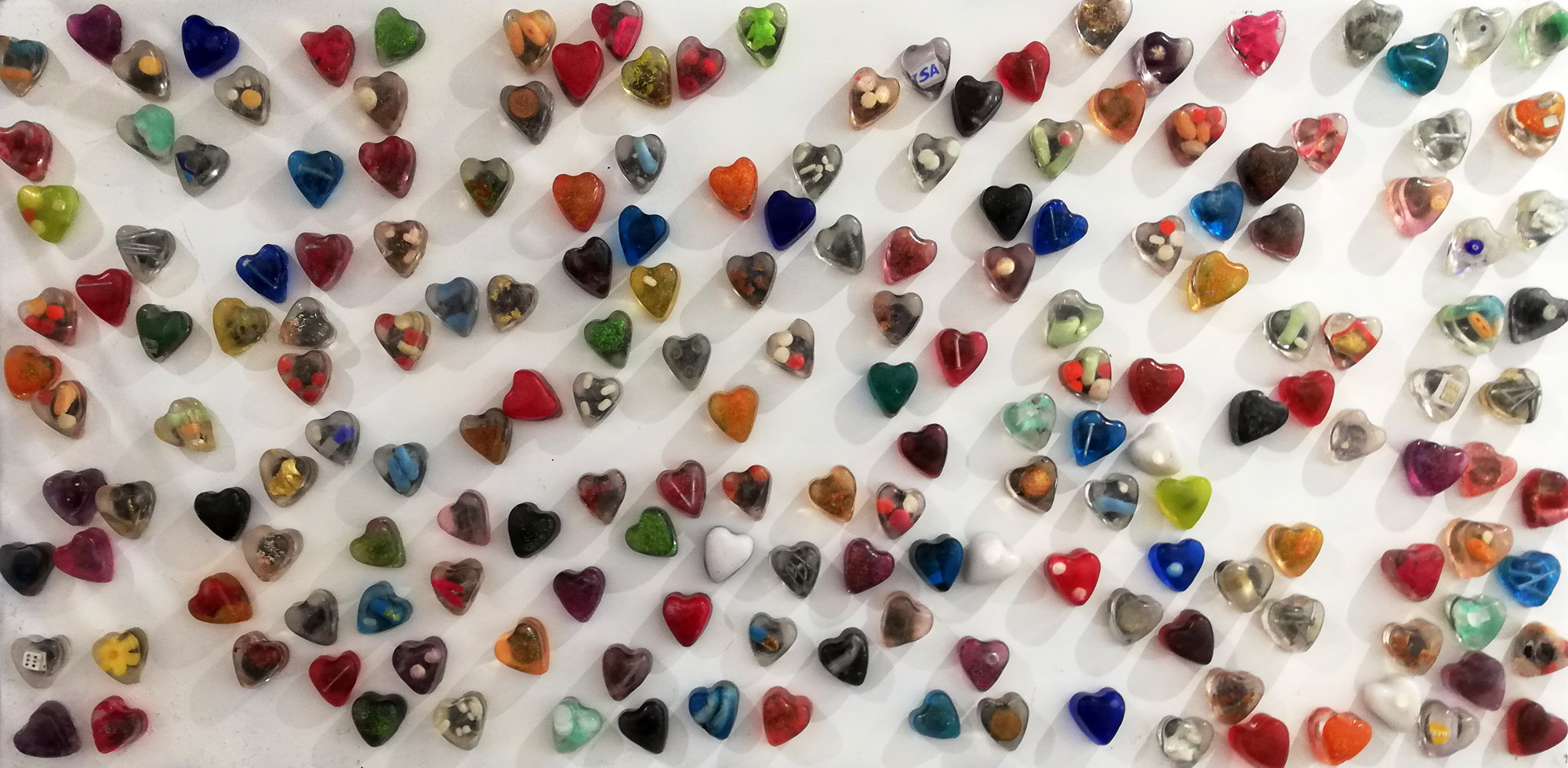 Behind the scenes, press, art and the bits and pieces that make up our universe.
Get a Heart – whether big, normal or micro, we say it will bring you luck, improve your love-life and act as a constant reminder of how special you are.
For special projects, collaborations & commissions or to get your heart contact us at
ugetaheart@gmail.com
.