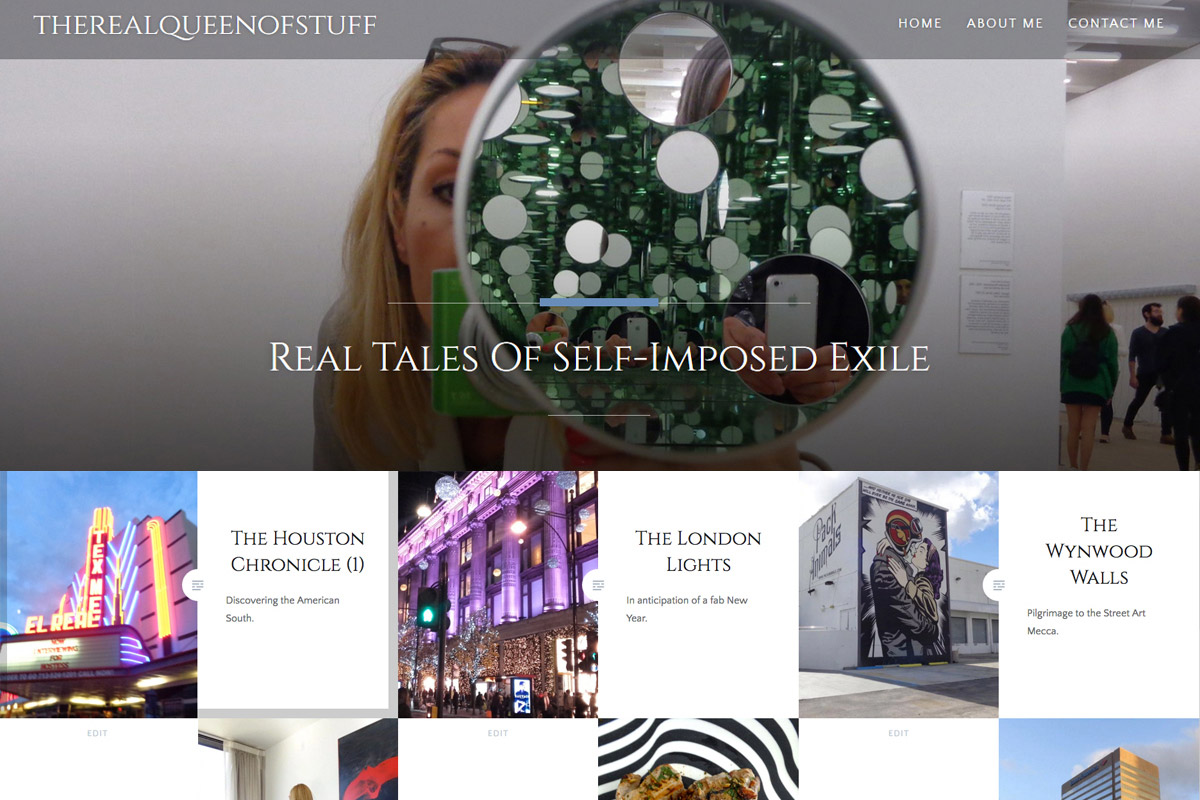 THE REAL QUEEN OF STUFF
I am really bad at updating The Real Queen of Stuff, my personal blog, but it is nonetheless one of my favourite things. Years overdue, it finally came to being during a very special time in my life: the period I call "self-imposed exile". This period has technically ended  but in my mind I am perpetually in the same state so -whenever I find time- I keep on cataloguing: experiences, feelings, recipes and whatever else happens to be on my radar. And random rants of course!
Get to know The Real Queen of Stuff HERE.