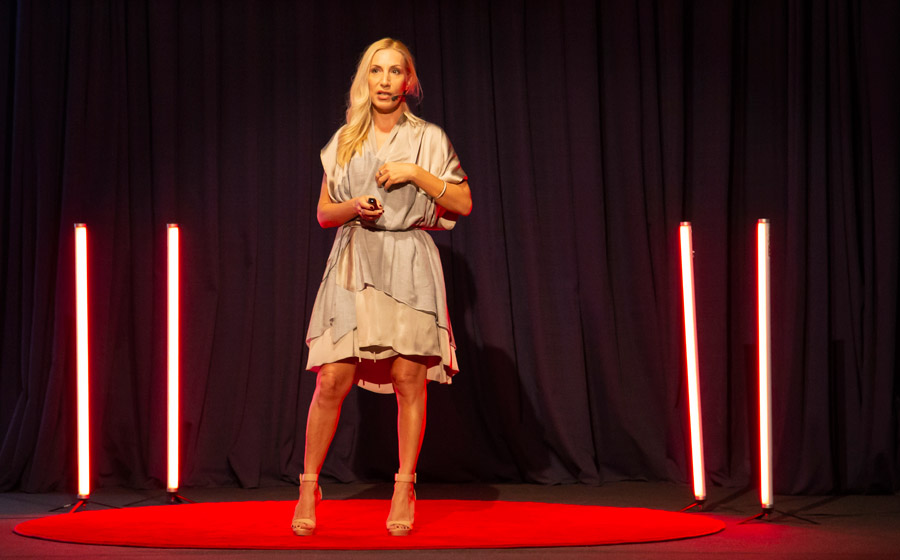 Limitless Dreams for Tedx Moraitis School
On September 26 I had the pleasure of being one of the speakers at "Redefining Borders" – Tedx Moraitis School. The event explored different ways of  transcending "borders" in various aspects of life.
My "Limitless Dreams" talk, in the self-empowerment section, proposed that we are responsible for writing our own narrative and nobody is welcome to intervene in our life course.
I was able to look my best thanks to 2 of my most trusted professionals: fashion designer
Elisavet Kapogianni
who styled me in a wonderful
Jeanne
dress and make up artist
Evelina Vierrou
who took care of my make-up. This added an extra level of joy to the experience.