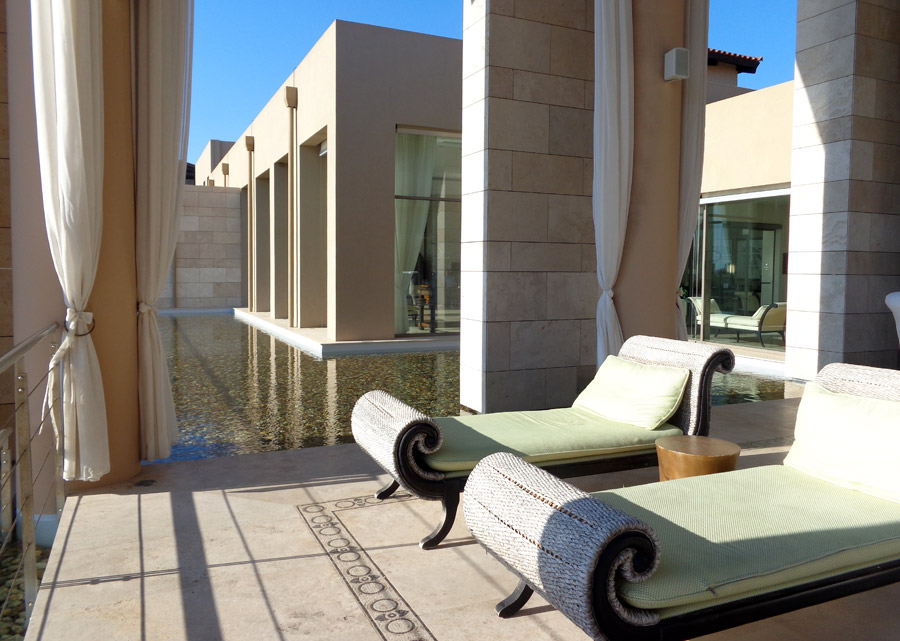 The Ultimate Greek Resort
I am not a resort type and the over-hype surrounding Costa Navarino had left me rather unimpressed. That is before I eventually visited and got converted instantaneously.
The idea was that we would be based there and explore the nearby villages but we never made it out of it throughout the 4 day stay. The place gives a whole new meaning to the term "resort". Resembling a self-sufficient little village, it comes with 2 choices of accommodation, a selection of restaurants and shops, a maze of pools and its own private beach. The level of service is amazing and it also has, hands down, the most (over-)abundant breakfast buffet I have ever encountered. Romanos' private pool suites are a must – they come at a steep price for Greek standards but remain a total bargain for international ones, considering what you get for your $$$.
Want to make the absolute best of it? Visit as a couple.
Sample photos from my visit to get the general feeling ⇩.