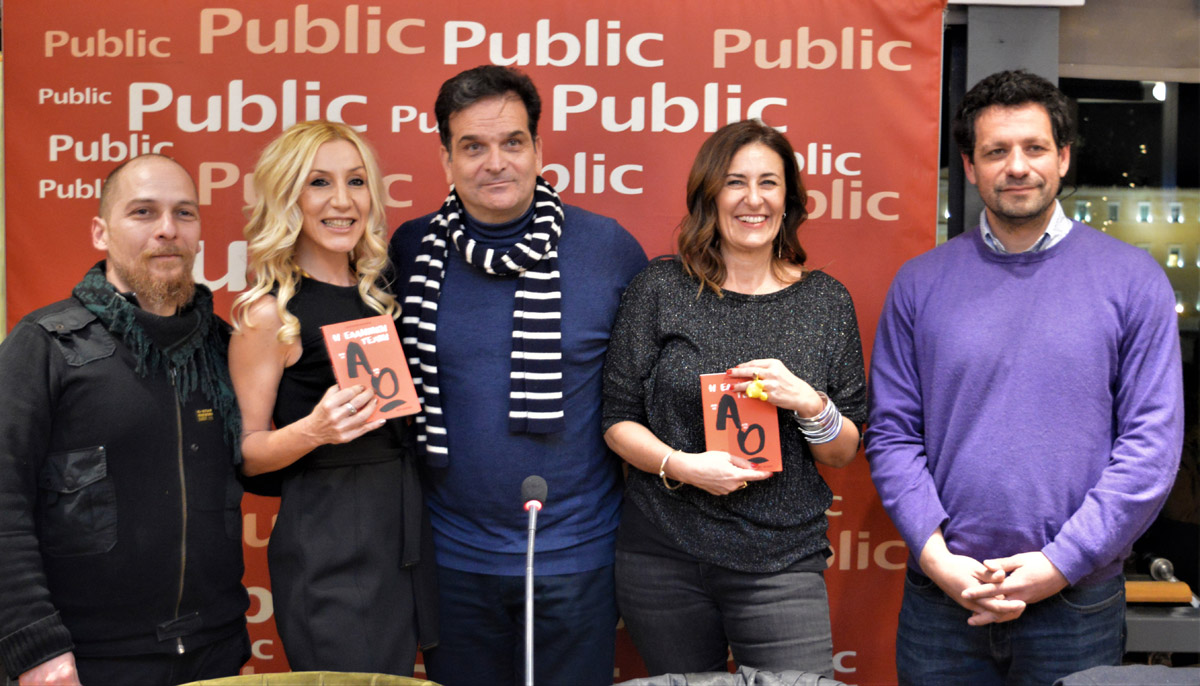 PUBLIC BOOKSTORES PRESENTATION & PANEL DISCUSSION
My book keeps giving exciting moments and one of the most rewarding ones was the presentation, along with panel discussion, at Public Bookstores. An amazing panel of art world experts – gallerist Daphne Zoumboulakis, Vorres Museum director Nektarios Vorres and artist Vassilis Karouk – joined me and host George Mouchtaridis in a riveting talk about the state of Greek art. Certainly an evening to remember.
You can watch the full video (in Greek again but you can just admire how beautiful we are if you don't speak Greek) HERE.