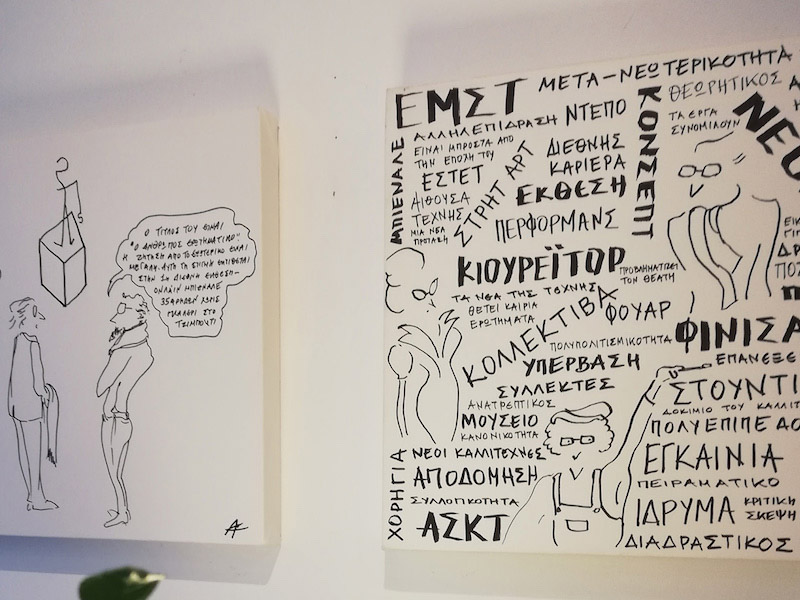 Ro Gallery one-night stand
Key Books & I coupled the assent to Thessaloniki for the International Book Fair with a pop-up show & presentation of my book at Ro Gallery. The canvases I presented were based on the illustrations of the book. The one night only affair was super fun and constituted a unique opportunity to connect with my northerner friends.
Many thanks to the amazing friends who joined & to Eftihia & Katerina, the wonderful women of Ro, for having us.
(the photos are a little off – no idea what happened, probably had the camera lenses covered in Thessaloniki delicacies residue…)