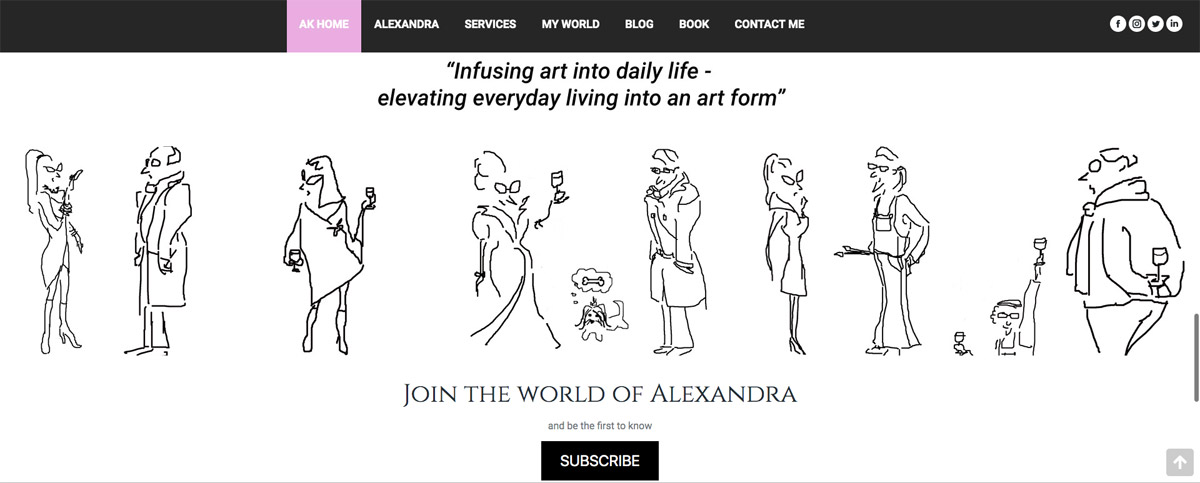 Yes, I stinted as a ``web designer``
My new online headquarters have been in the making for a year+ now.
Life kept getting in the way of our team coordinating for the final execution of the project. During an epiphany moment this summer, I decided to do it myself.
I had zero idea on how but went for it anyway. It took a lot of guesswork, experimenting – only a couple of oops moments – and mostly determination that it must be doable.
It turned out that I was surprisingly good at it and enjoyed the process tremendously.
Now I didn't turn into a tech-wizard overnight – all this happened with a little help from my trusted developer Inviribus who took care of the original set-up and the fine tuning. But still, I am proud of myself for the unexpected achievement. Plus I am super happy with the result – hope you like it too.
If you do – and I know I am a broken record with this one – subscribe here to receive my news.
♥
PS.: II used Namecheap for my domain and hosting and the my theme is The 7.