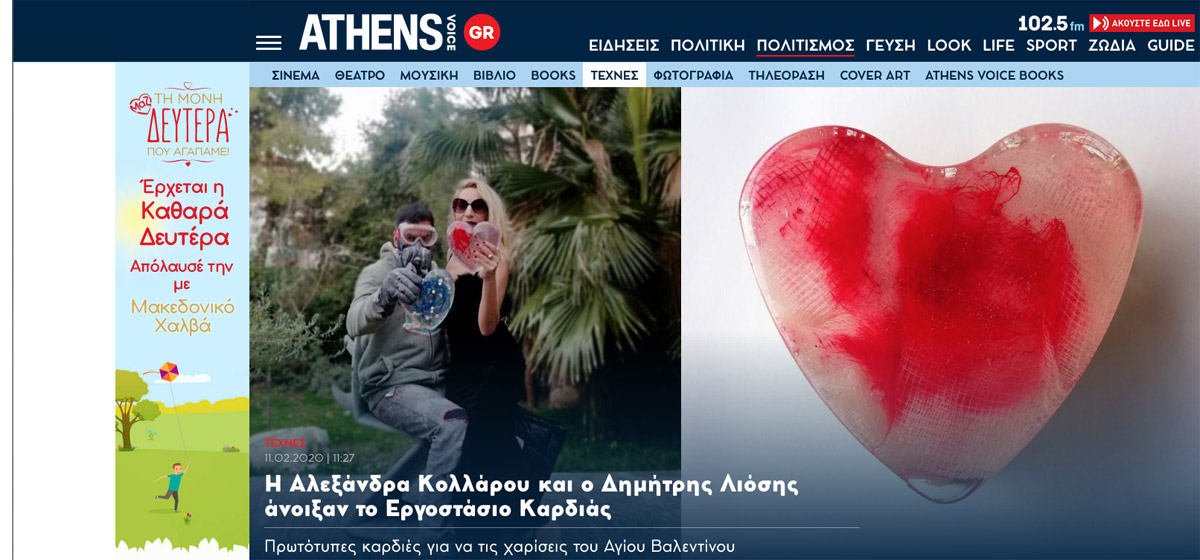 We talk to Athens Voice about Heart Factory
Athens Voice asked us about the mechanics of Heart Factory and proceeded with doing a wonderful, image rich feature on the love show we created with Dimitris Liossis.
The text is interesting and fun but don't despair if you can't read Greek; there's tons of photos to enjoy.
Visit HERE.