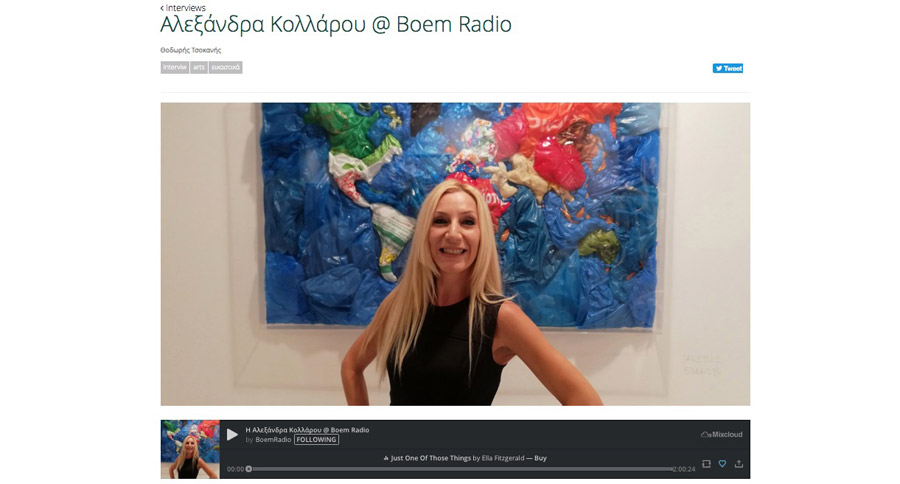 Inaugurating ``One of Those Things``
Theodore Tsokanis, "One of Those Things" radio host and overall talented and amazing person, did me the honour to have me as his first guest to inaugurate the show's new season on Boem Radio.
With the opportunity of SURPRISE X, we revealed all the essentials regarding the exhibition and the SURPRISE campaign and also talked about my book, upcoming plans, art in general and couldn't help being a little philosophical while at it. It was a hell of a(n uncensored) conversation and we didn't even realise how the 2 hours went by.
Listen to the full episode here – together with the inside information you also get to listen to Theodore's specially curated playlist.