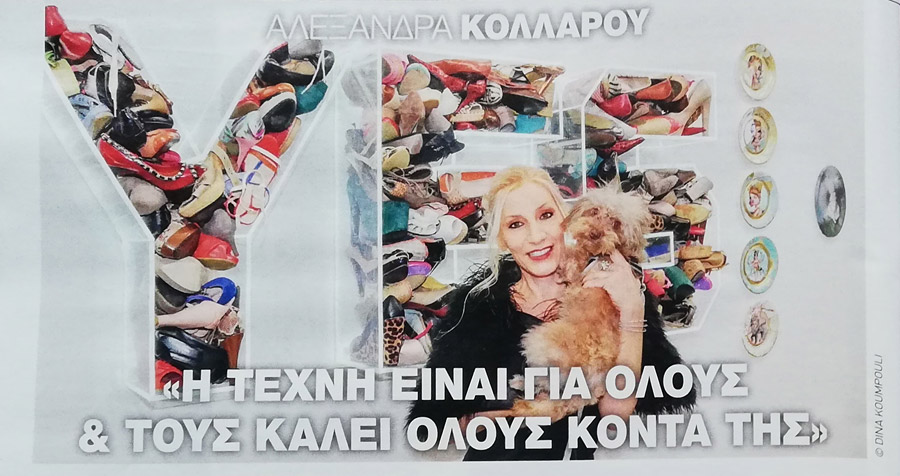 Ant1 magazine feature
MyTv, Ant1 media group's popular magazine, invited me for an interview and I happily obliged.
We talked about my book "Greek Art from A to Z", the recently launched #iSupportGreekArtists campaign and art in general. I particularly enjoyed the intelligent questions which, in turn, allowed for some interesting answers. Also happy with the double page spread in such a mainstream publication. Exciting.