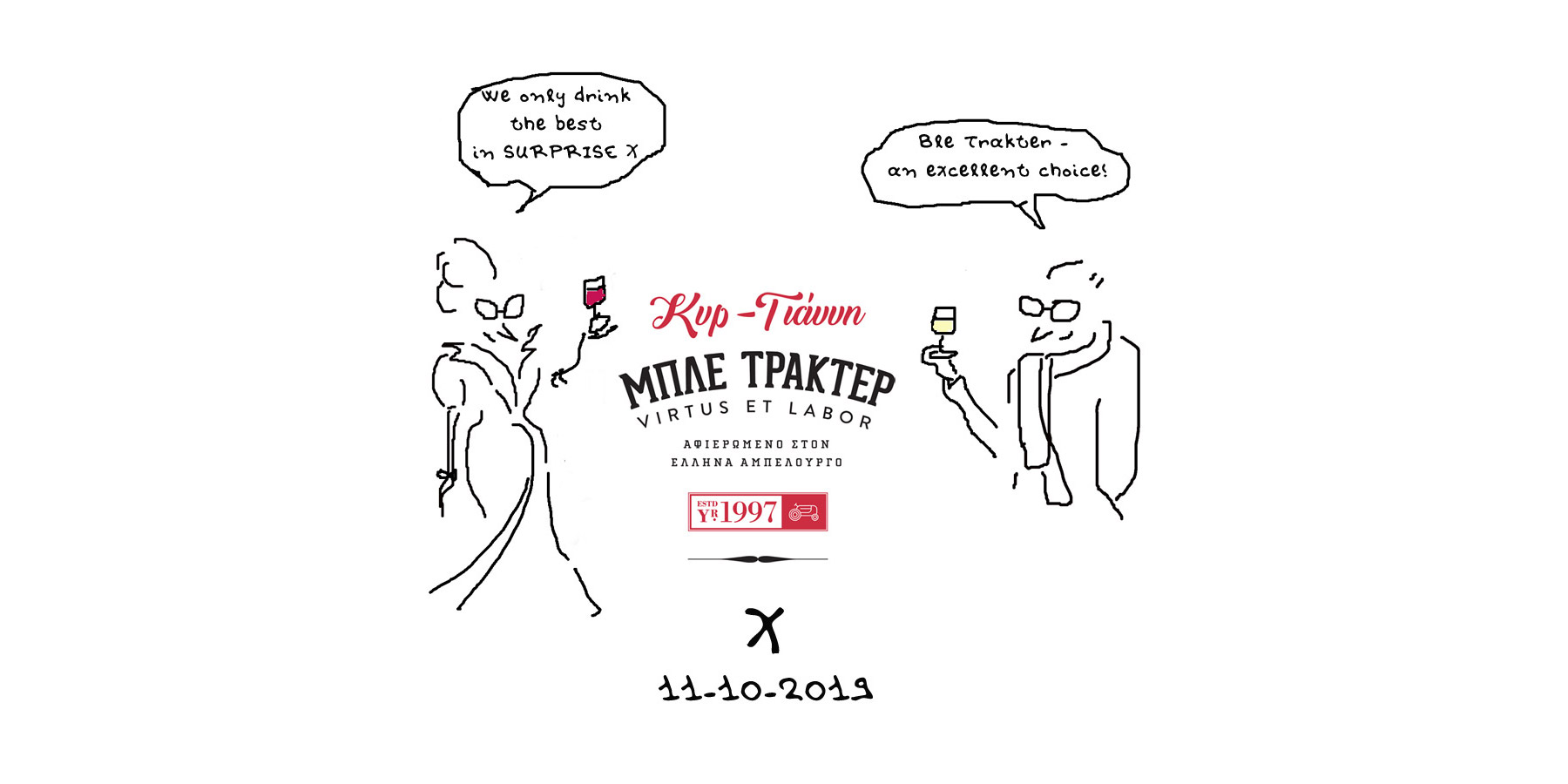 Kir-Yianni Winery X Surprise X
Exciting news: Blue Tractor, Kir-Yianni winery's new wine, has joined SURPRISE X – we will have the pleasure of drinking both the red and white variety at the exhibition's opening. I like the cool design of the wine's logo – I find it is a perfect match for our art feast – and created this mini campaign to mark the collaboration and highlight the successful marriage between art & wine.

Next stop: our opening on 11 October at The Project Gallery, Athens, for live sampling.