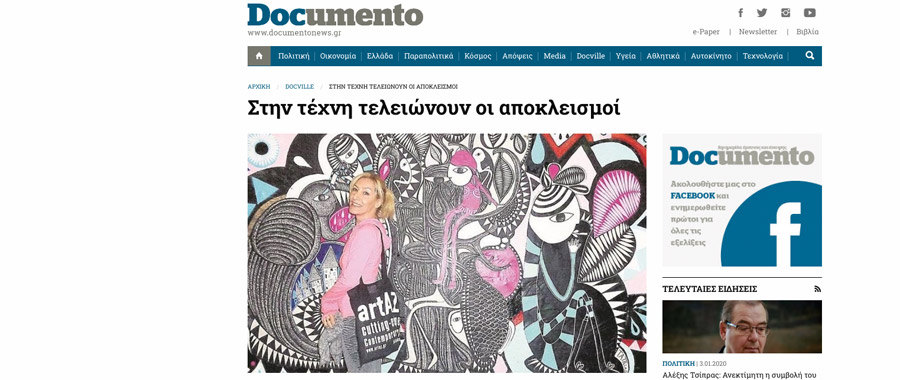 A new decade is launching and Documento newspaper asked a group of culture experts to give their predictions for what's in store.
I had the honour to comment on what lies ahead of us in art. The two main trends I am diagnosing are inclusivity and total digital dominance (from the way art is produced to the way it is consumed and everything in between) but there is more.
You can read my predictions (in Greek) HERE.