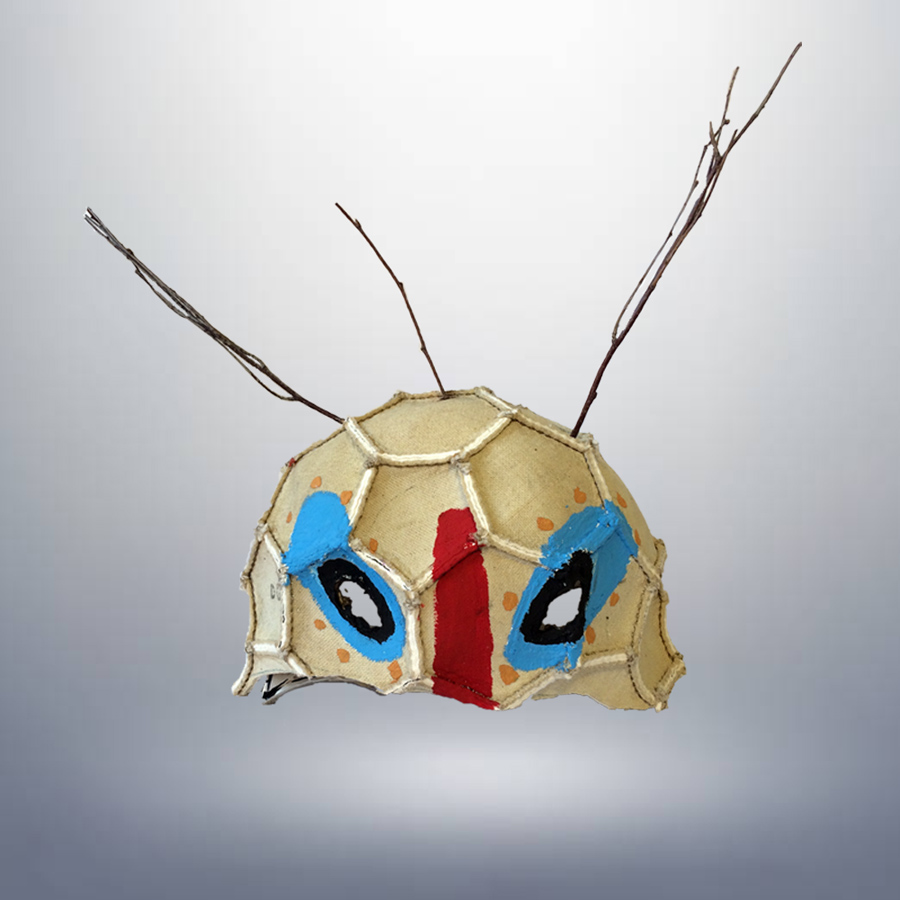 Ball Mask
Mask sculpture
Mixed media on old football
approx. 14 x 22 cm
190€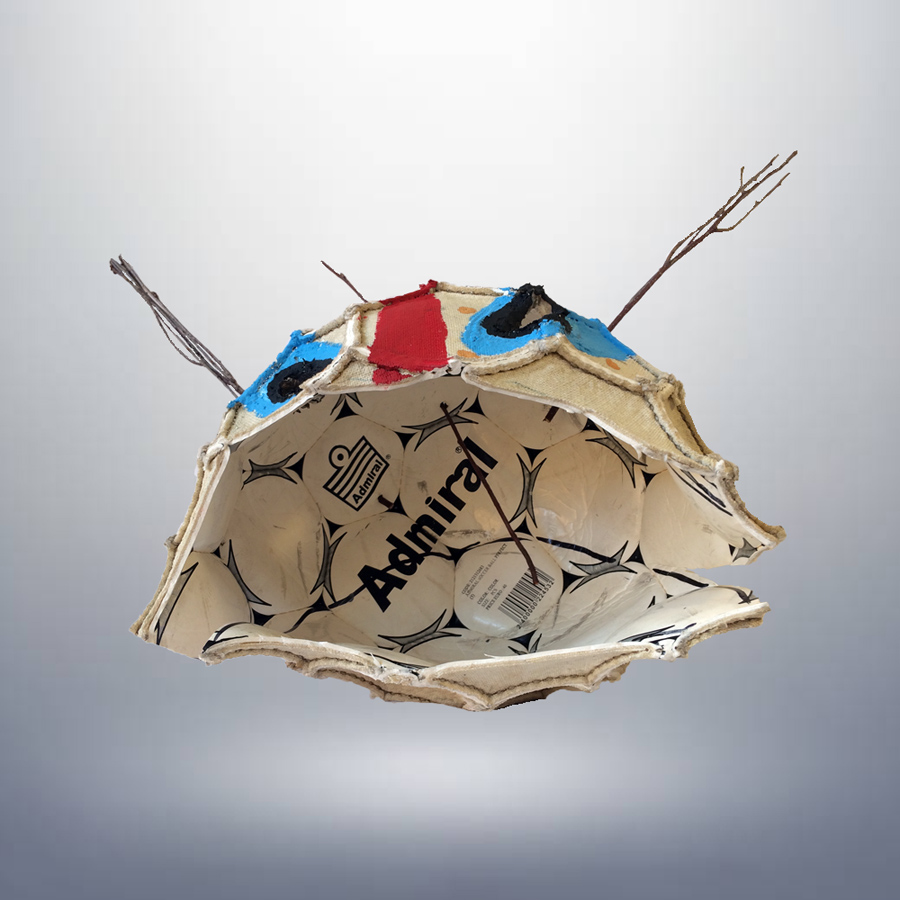 A work of art and a headpiece for the adventurous, Ball Mask is a sculptural object that can be displayed in your collection or -if feeling particularly adventurous- be worn to go about town (country or otherwise) and scare the hell out of unsuspecting people. Another artefact reminiscent of antiquity, the mask will instigate feelings of majestic transcendence. Itsmi drew from remote African tribes and the legends of Norse mythology, together with an exploration deep down at the darkest corners of his subconscious. The basis of this precious object is actually a humble football.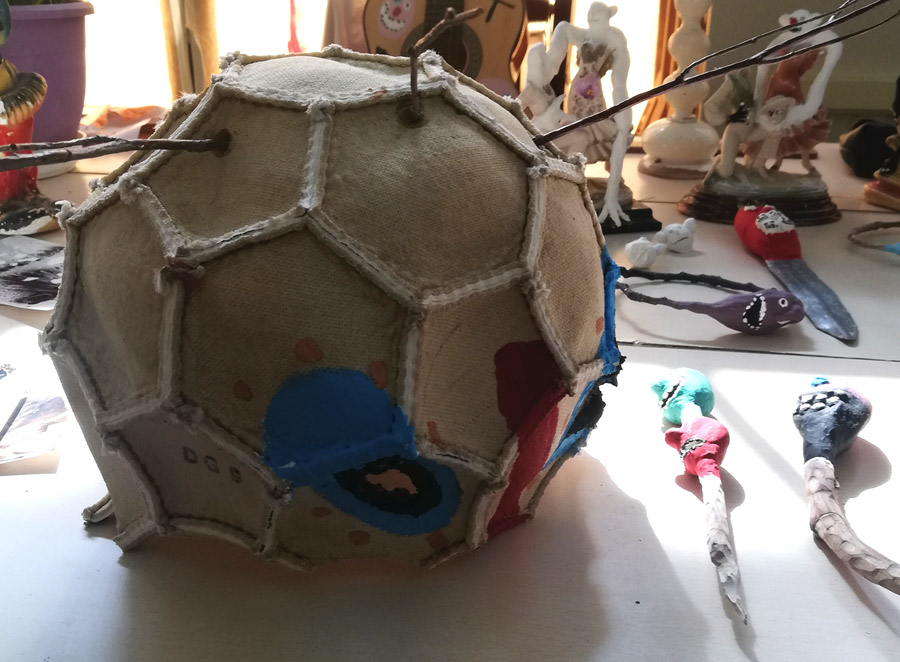 Click below to email us for further information about this artwork. Please include the artwork's name or a link to the artwork's page.