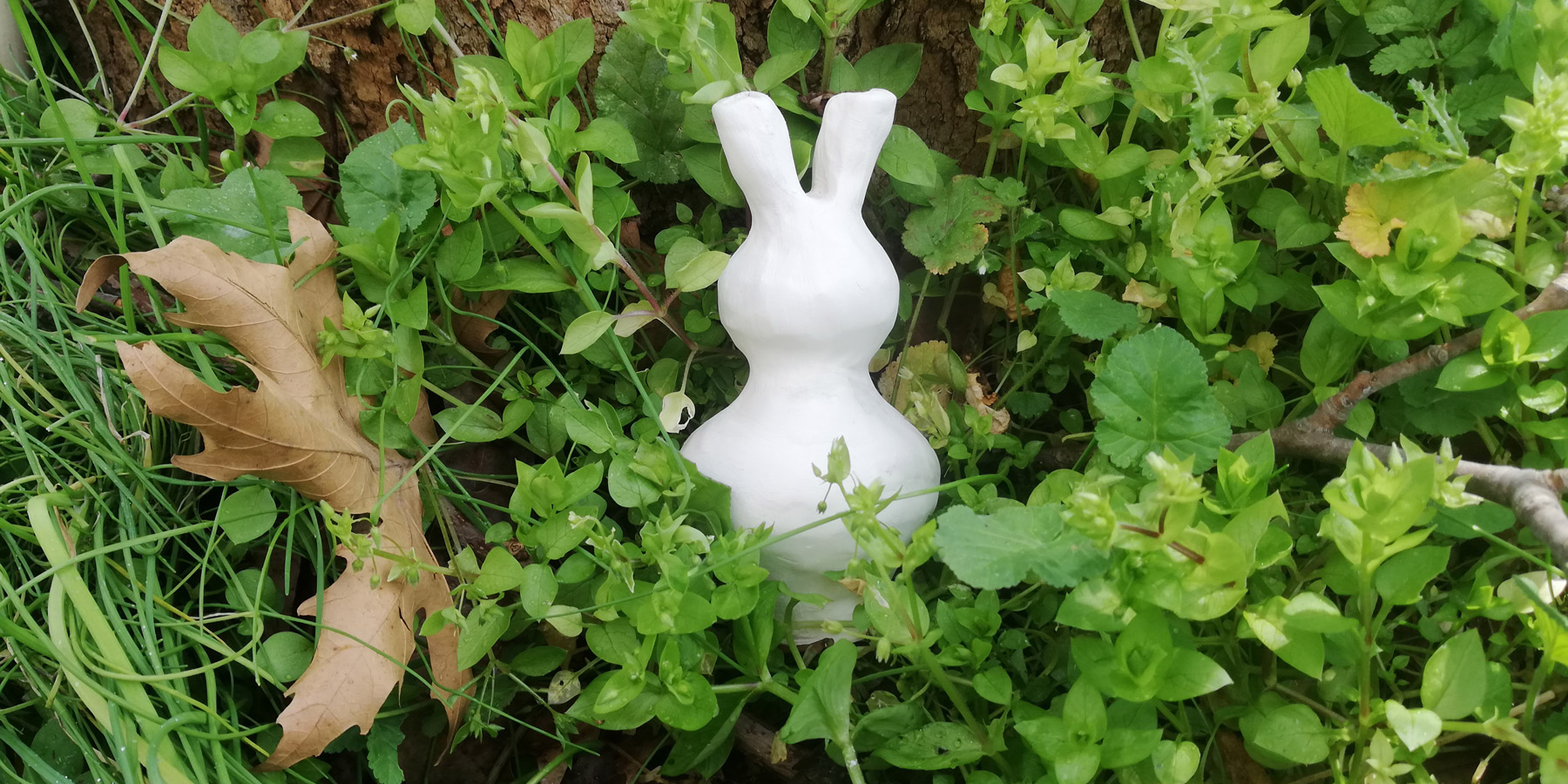 Ble Zebra & Alexandra Kollaros are welcoming spring with
THE INVASION OF THE ARMY OF LOVE
a visual manifesto of love, hope and rebirth.
Ceramics, photographs and words of soft wisdom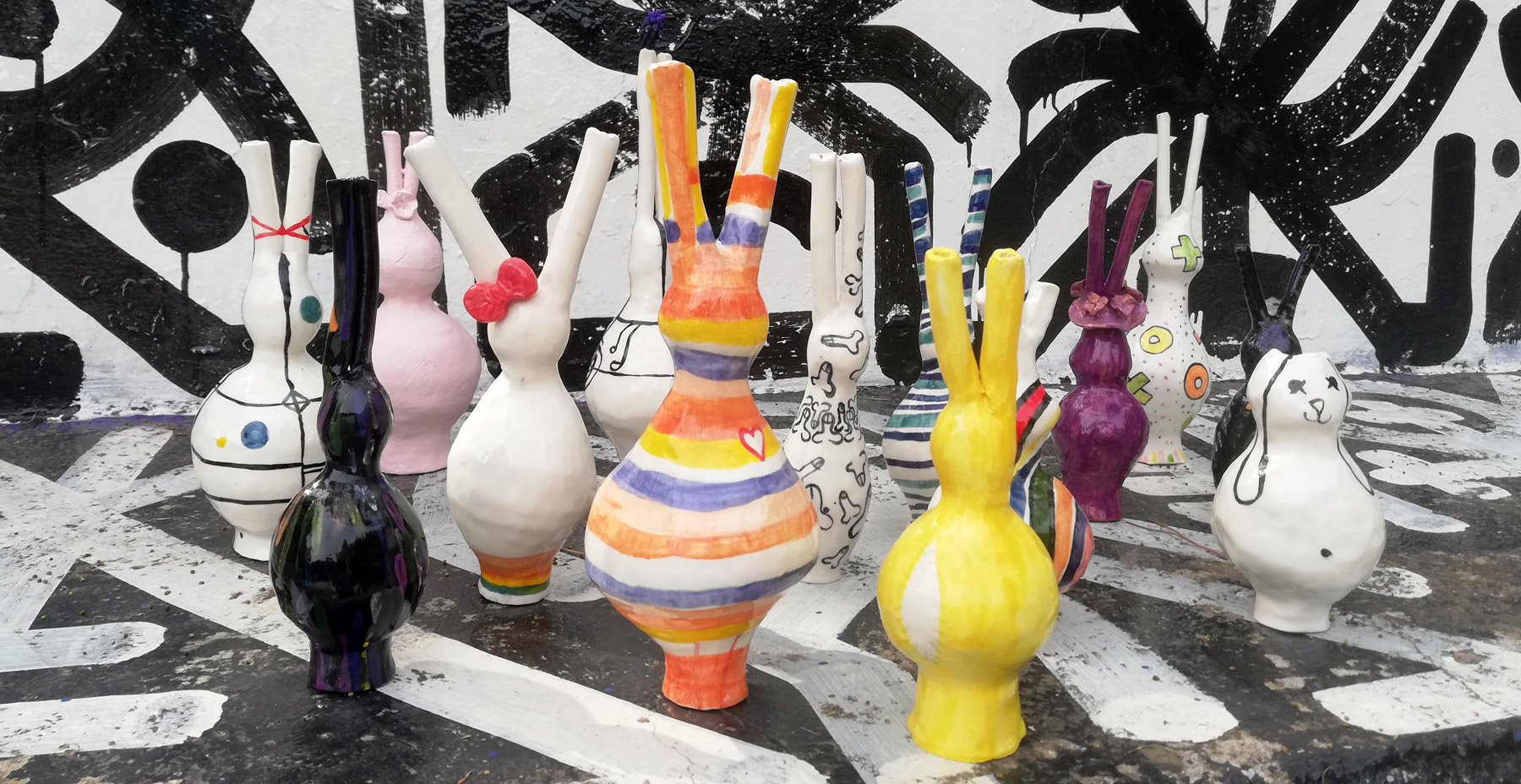 Ble Zebra & Alexandra Kollaros feel the same way:
That we have had enough of down times, enough of sadness, enough of introspection and isolation.
Now it is time to come out of the comatose pit and shed the chains of loneliness.
It is time for reinvention. Time to emerge into the light and create happiness.
Together.

The Invasion has begun.
To enjoy the full show keep coming back to this page. New content will be added through to mid-April.
The First Generation
(Click on the images to see the artworks' details)

A Selection
(Click on the images to see the artworks' details)
(All prices exclusive of VAT & Tax, where applicable.)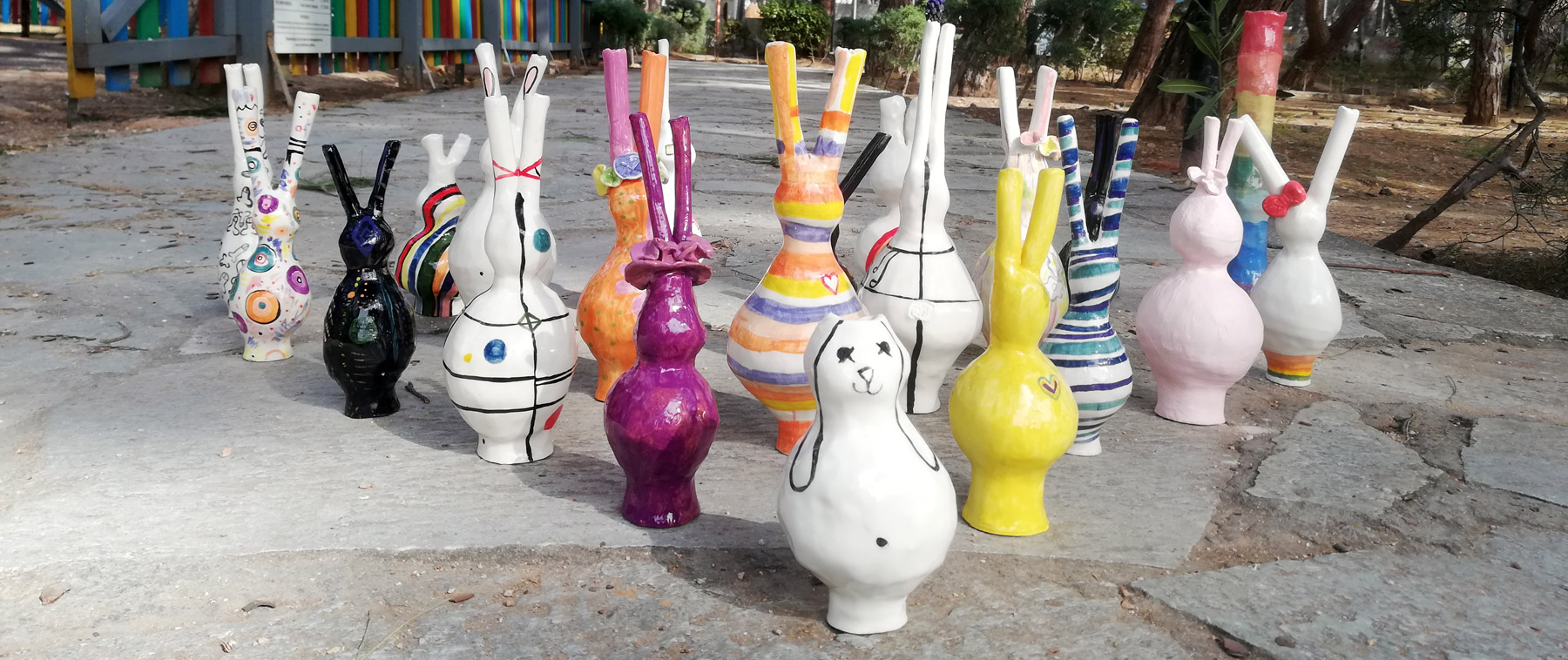 WE WILL ATTACK YOU WITH LOVE AND CONQUER YOUR HEART
and promise to stay with you, guard you, love you, adore you and become a source of permanent joy for you.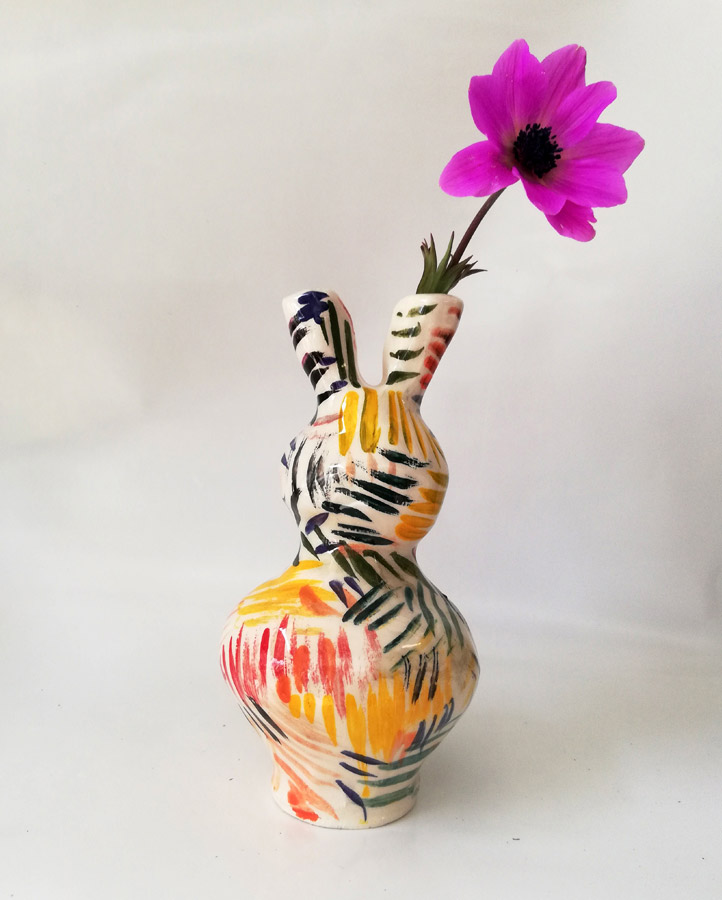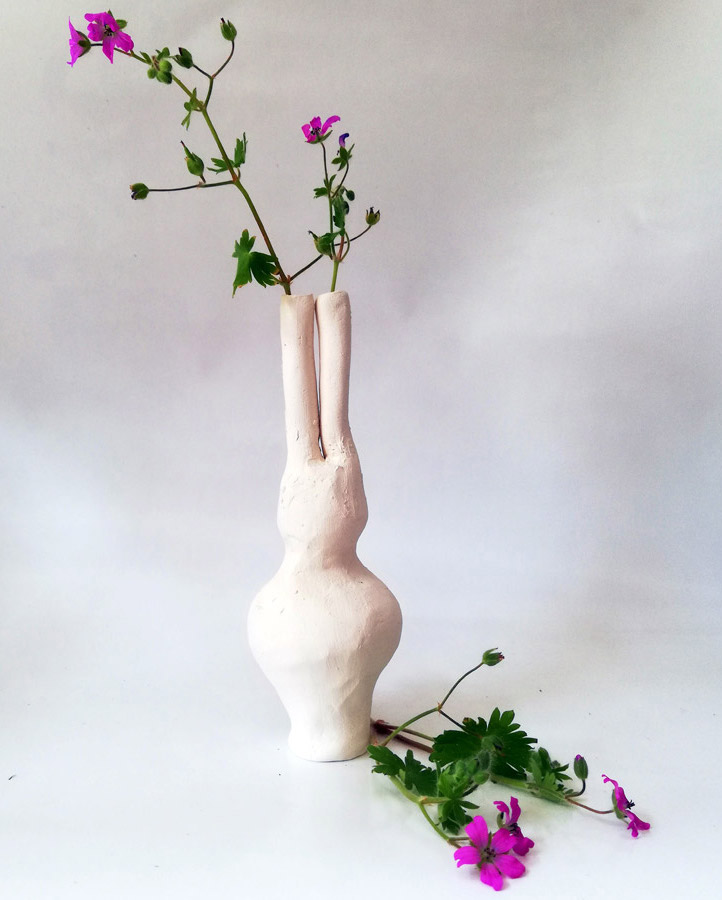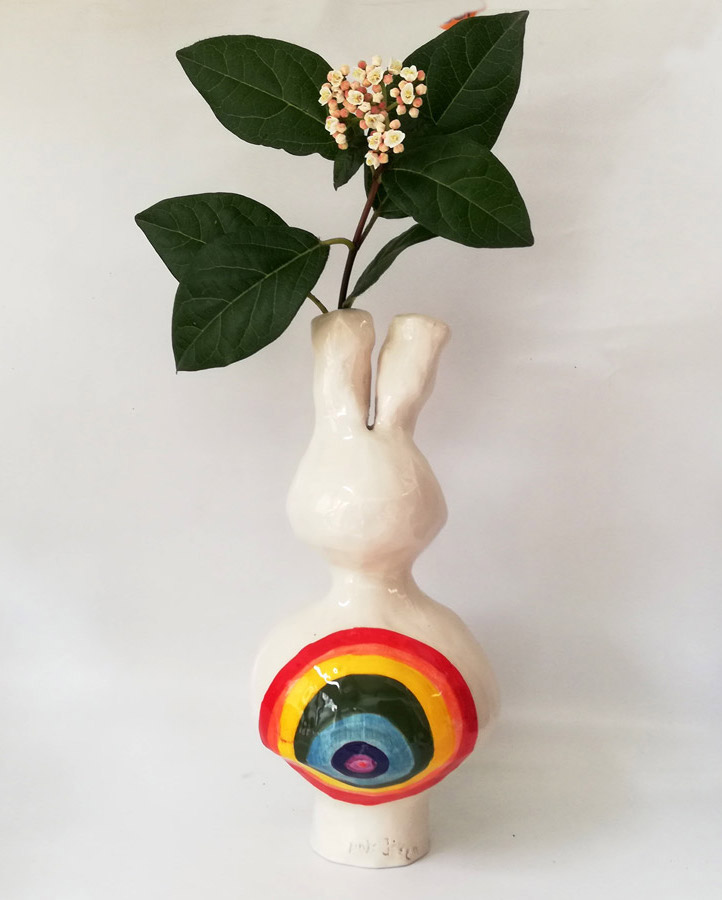 The Polkadot Love Warrior– Ceramic, Approx. 21 x 7 cm, 45€


        The Chain Of Freedom – Ceramic, Variable dimensions (93 cm long), POA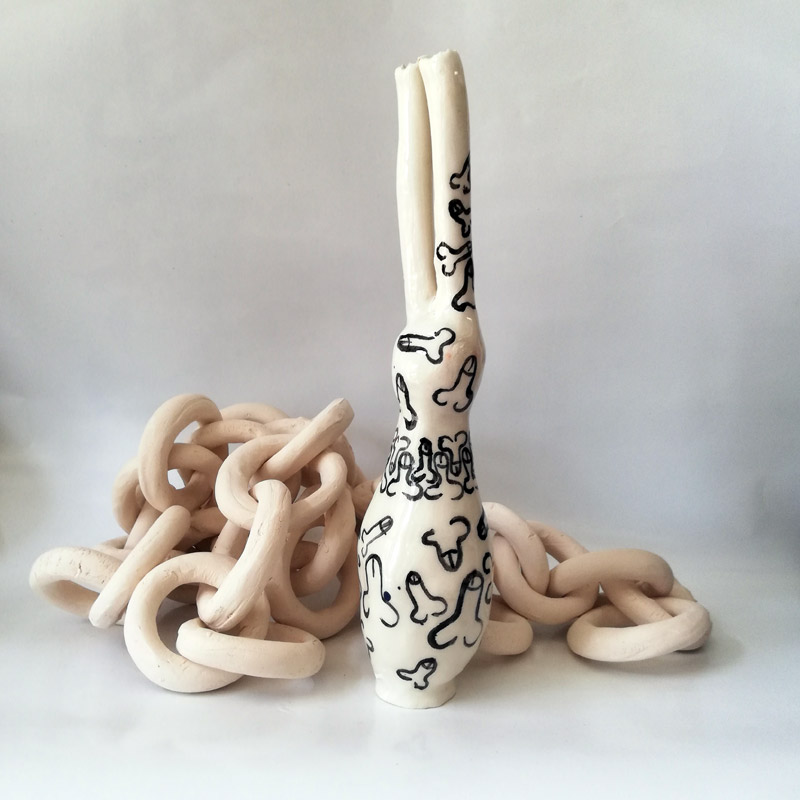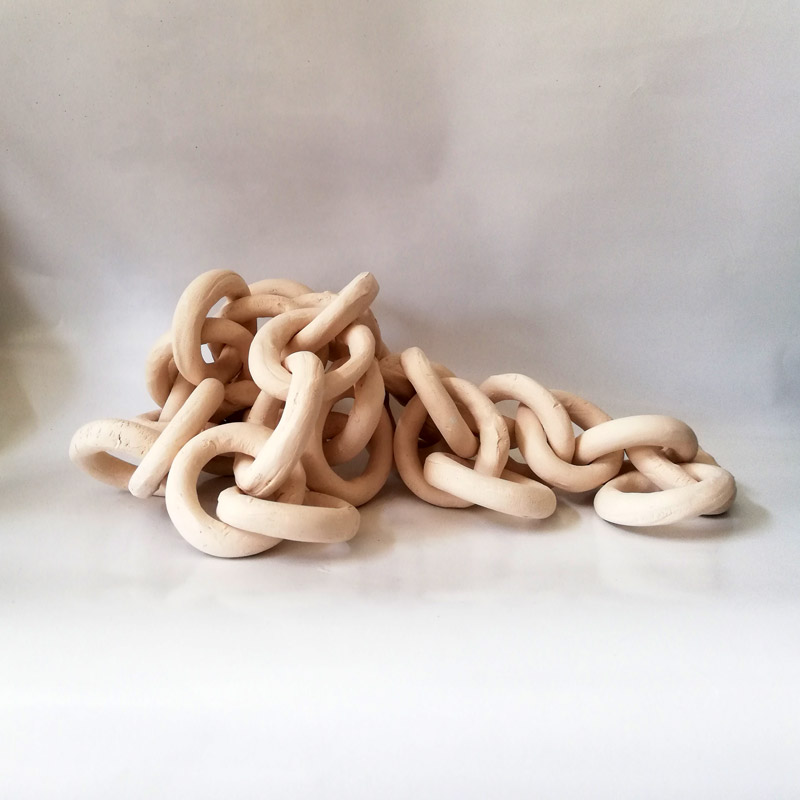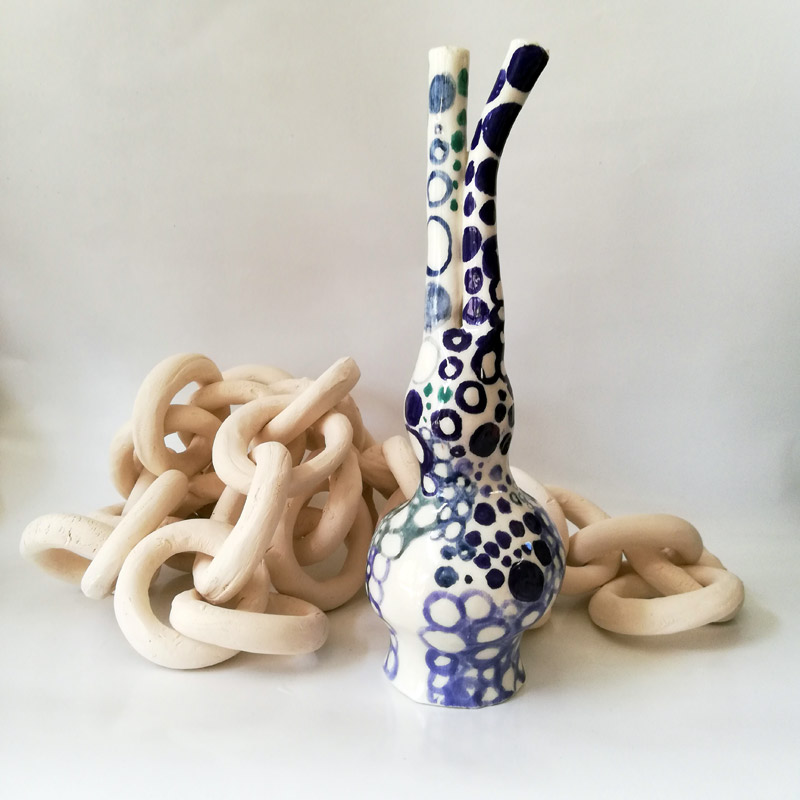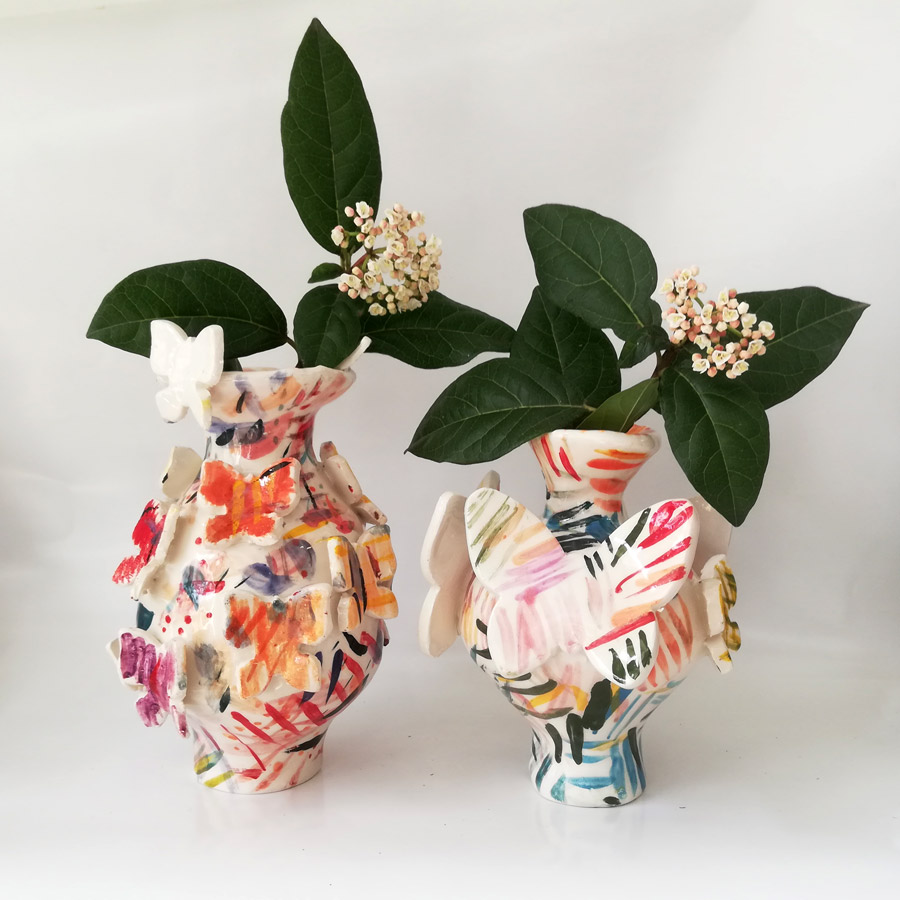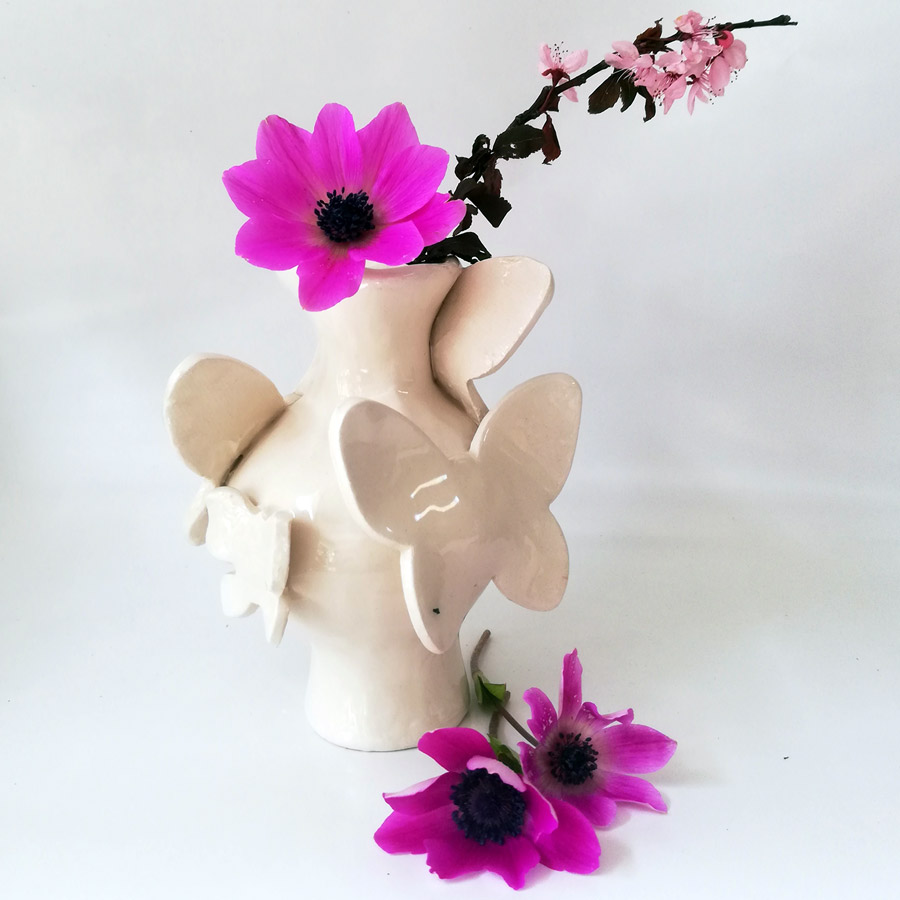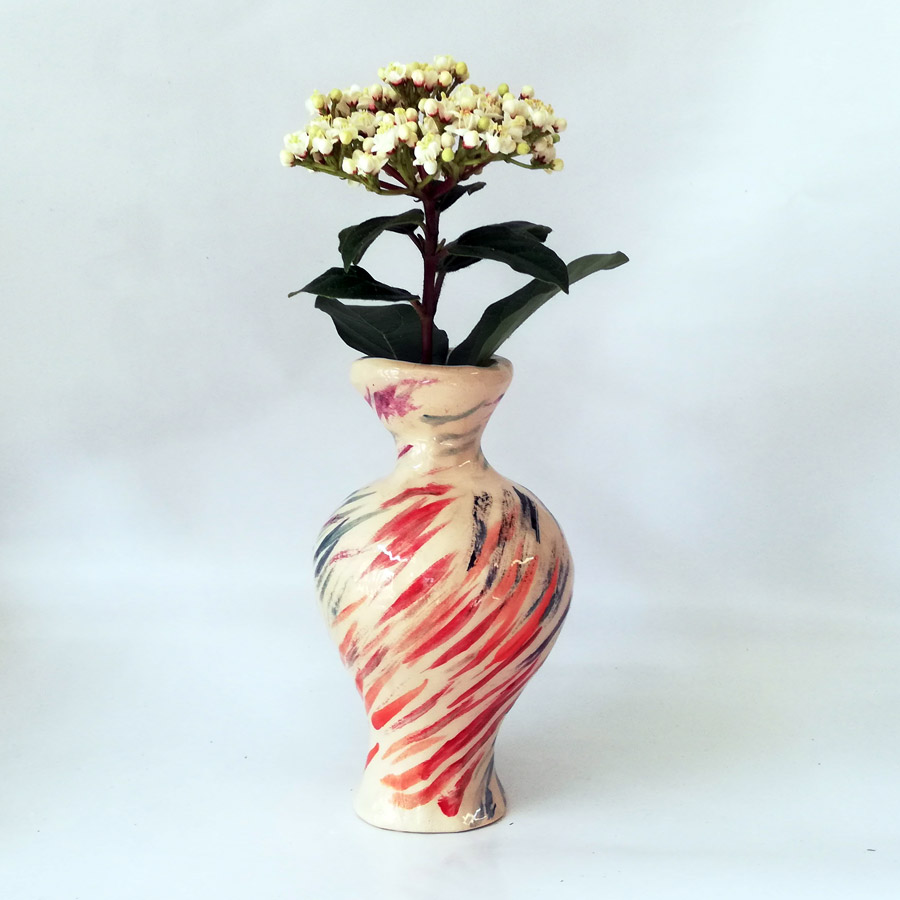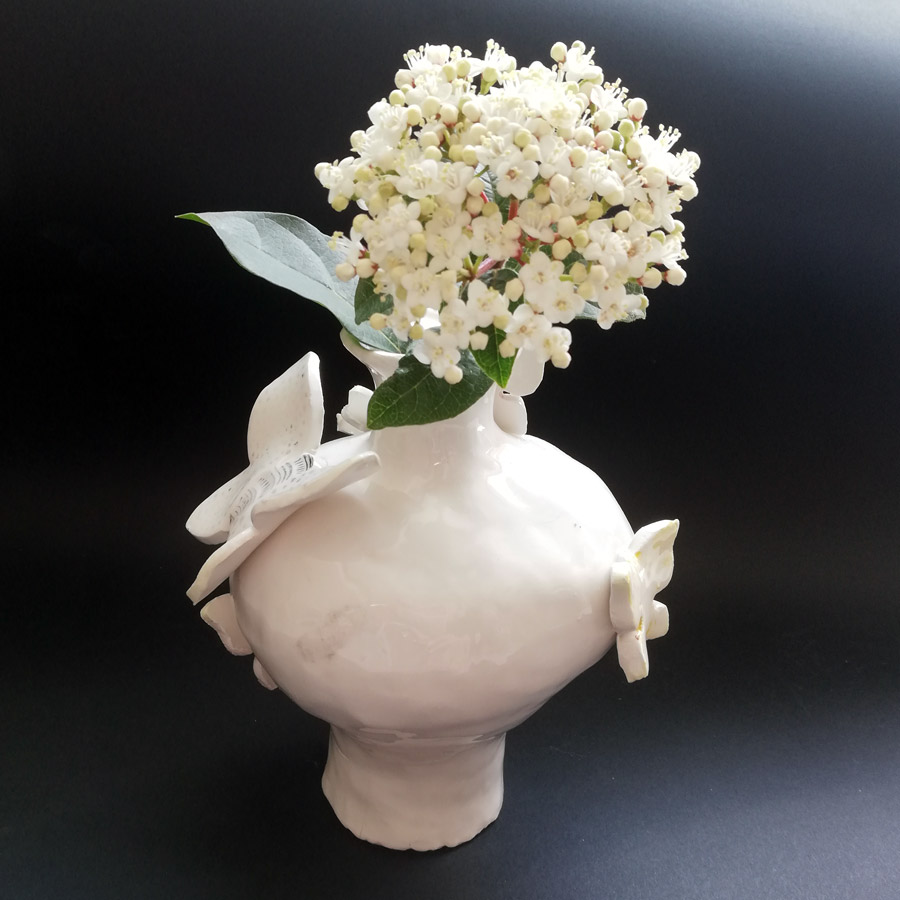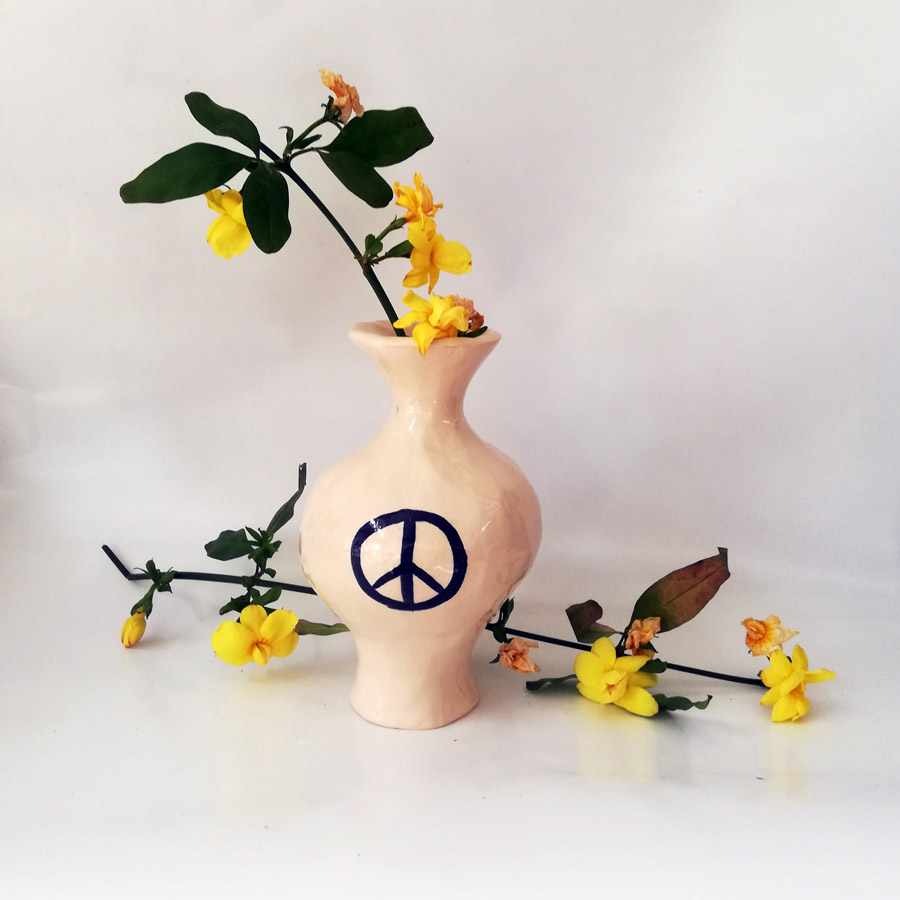 YES, WE MAKE A SACRED VOW TO MAKE YOU FEEL THE LOVE. STARTING WITH OUR AMAZING WARDROBE. DON'T YOU FEEL BETTER JUST BY LOOKING AT US?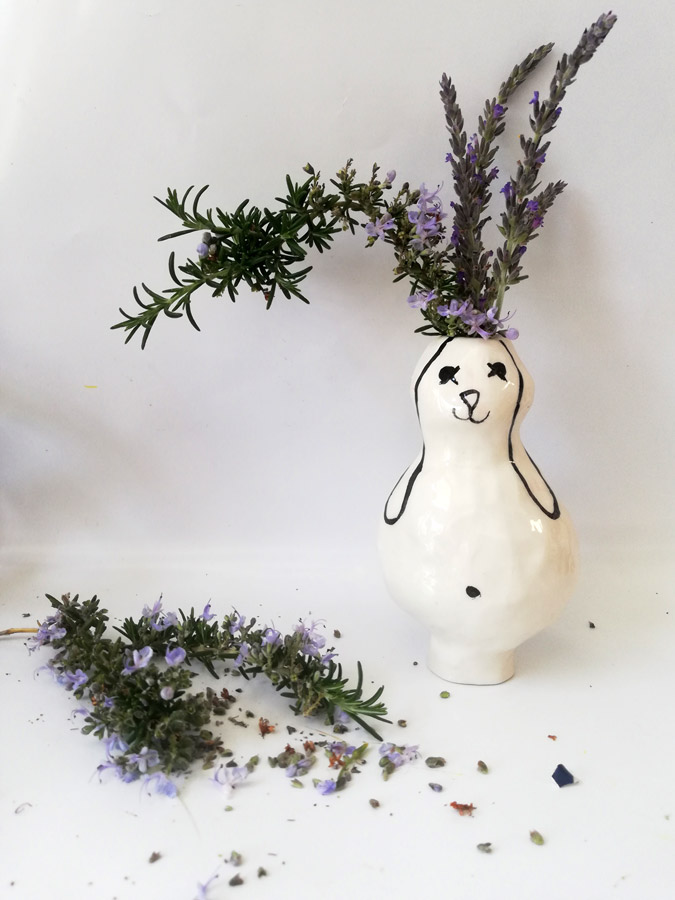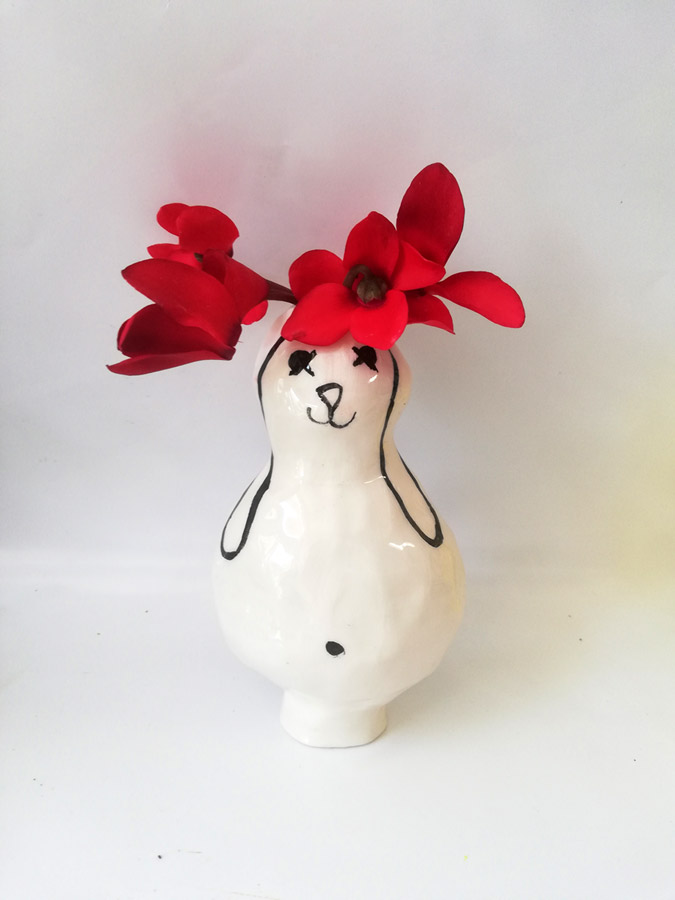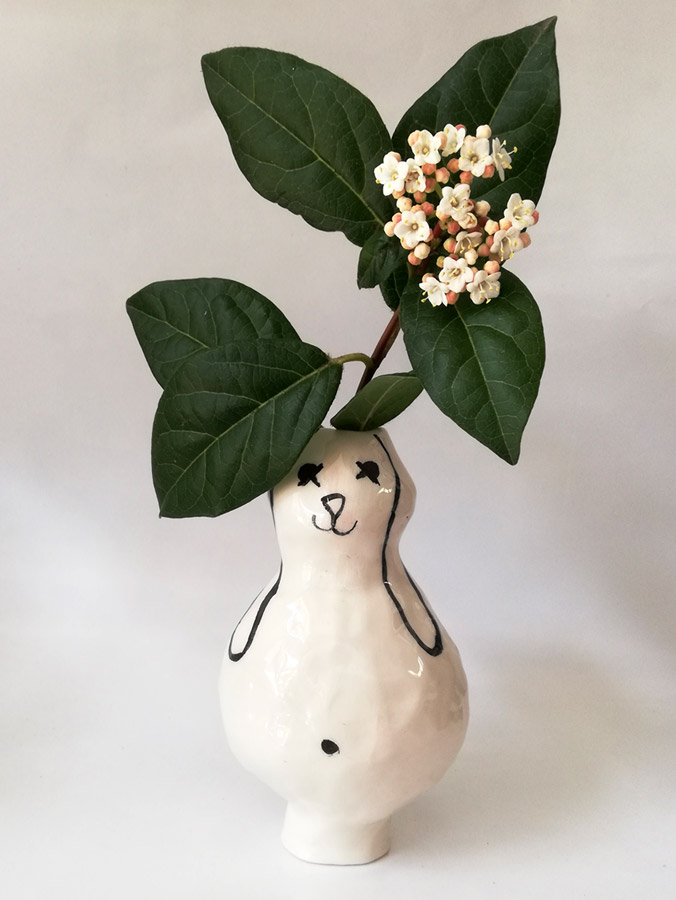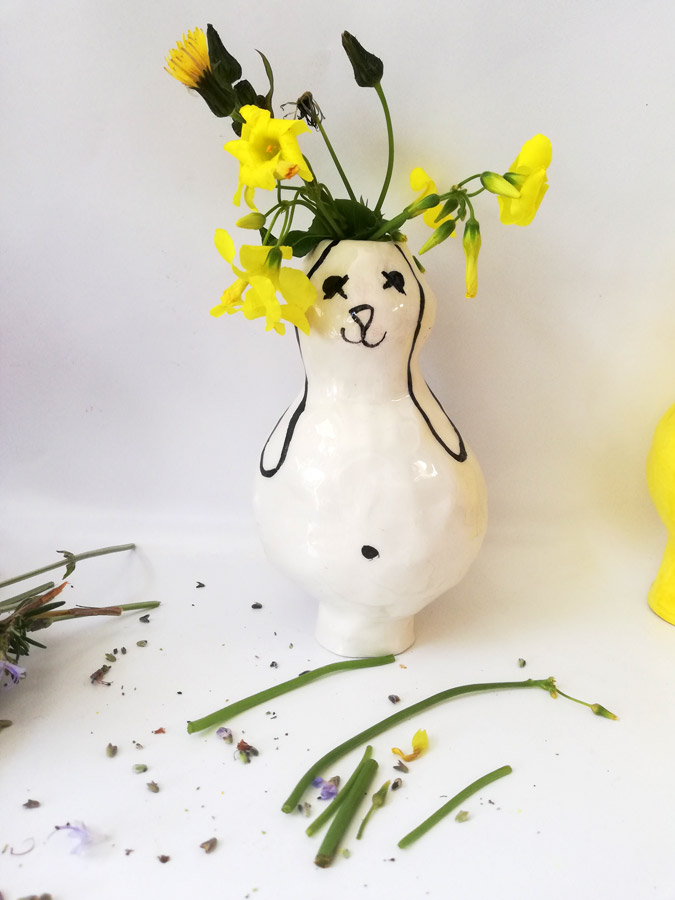 Trying on various outfits of happiness (The Love Master Warrior – Ceramic, Approx. 21 x 7 cm, 30€)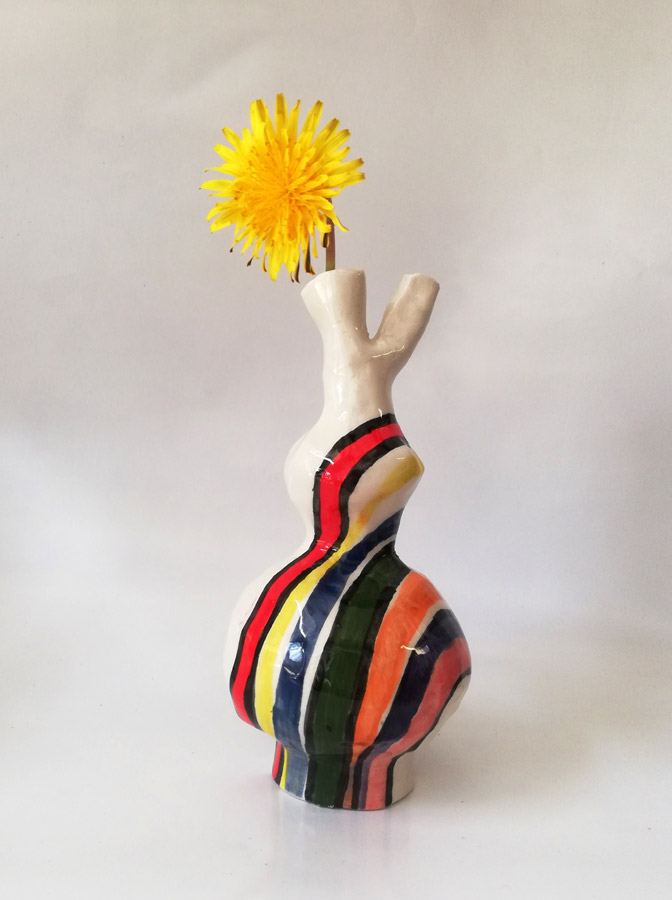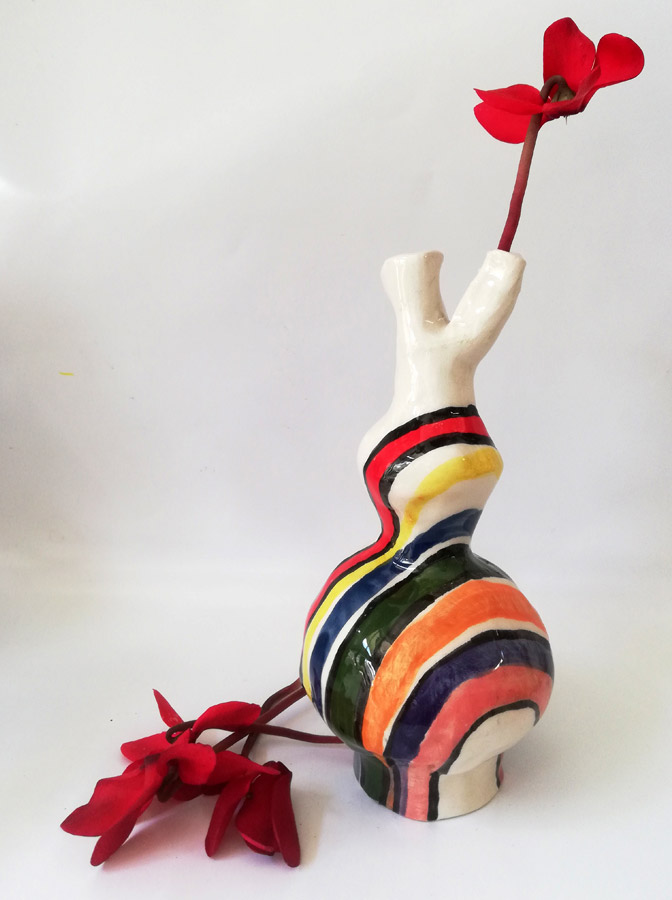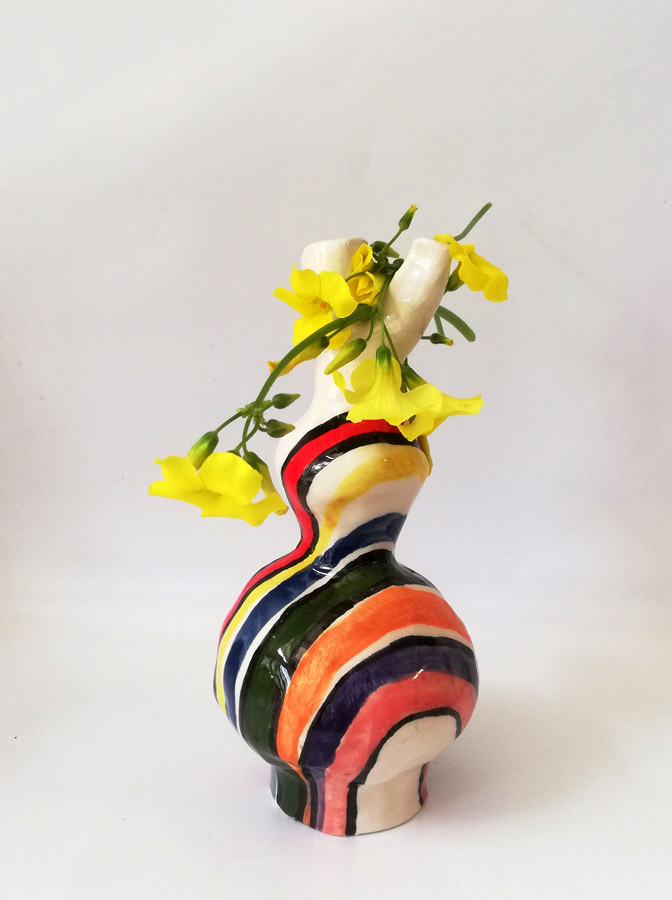 A/B/C testing degrees of joy (The almost David Bowie Warrior – Ceramic, Approx. 21 x 7 cm, 30€)
The Jug of Wellness – Ceramic, approx. 28 x 15 cm, POA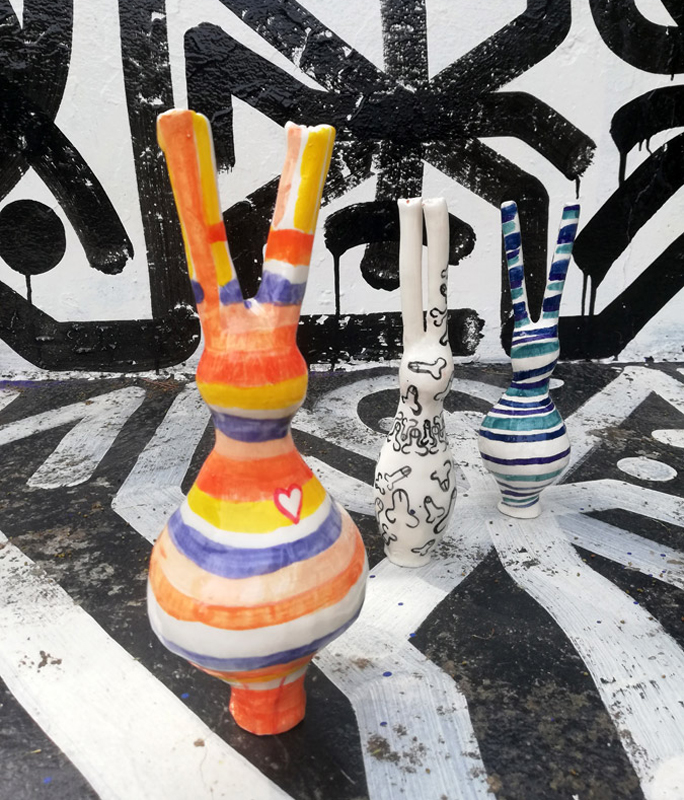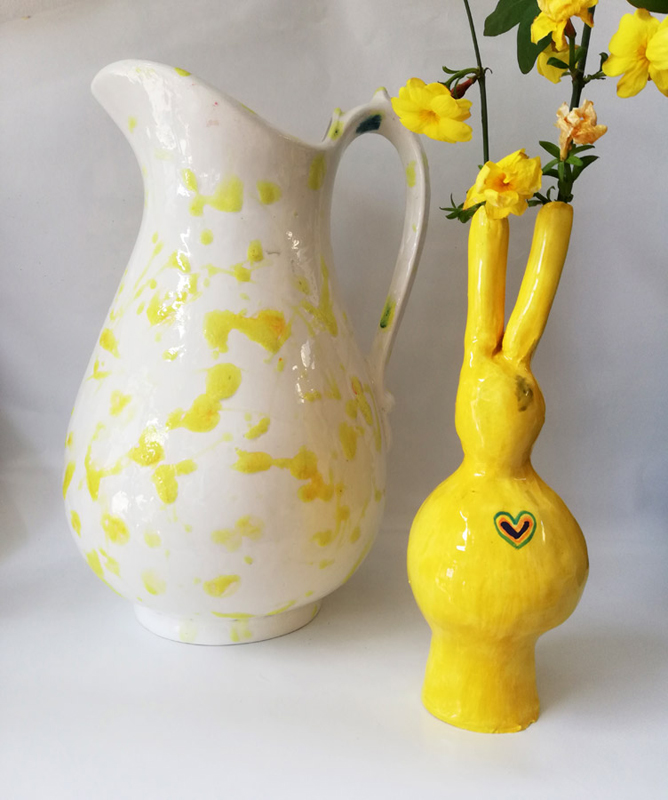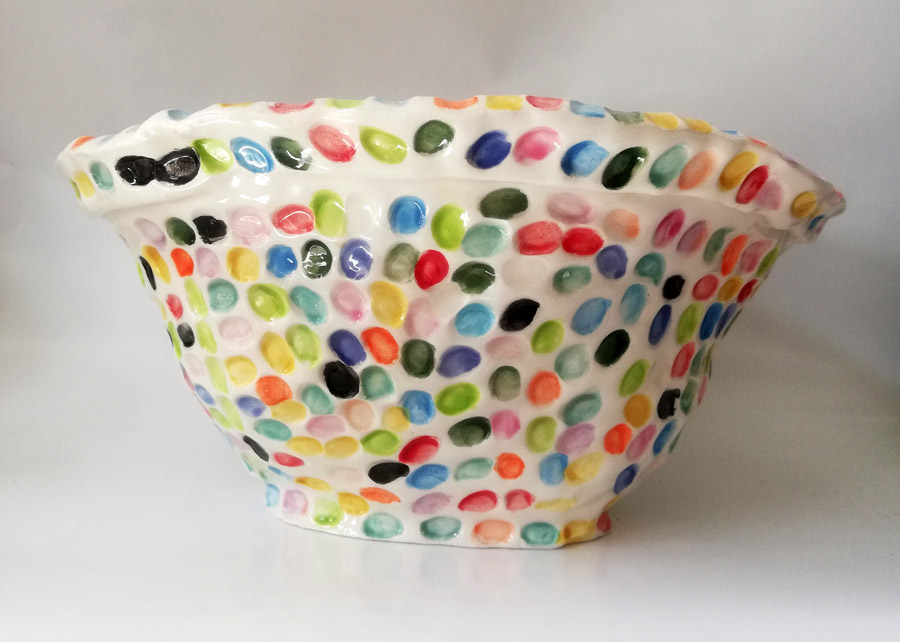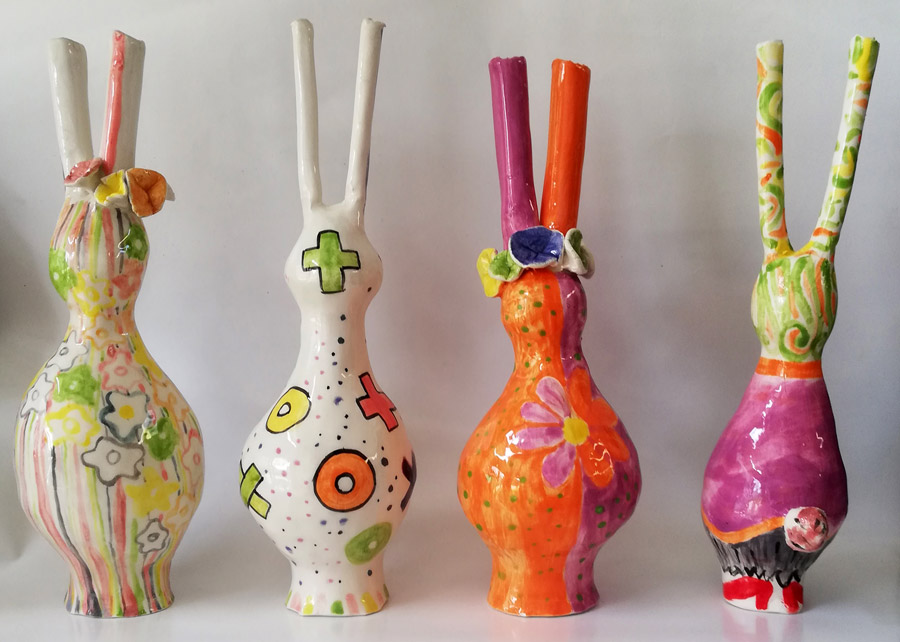 After Damien Hirst, accidentally – Ceramic, Approx. 30 x 18 cm, POA
Easter Eggs – Ceramics, Variable dimensions, 20 – 35€ each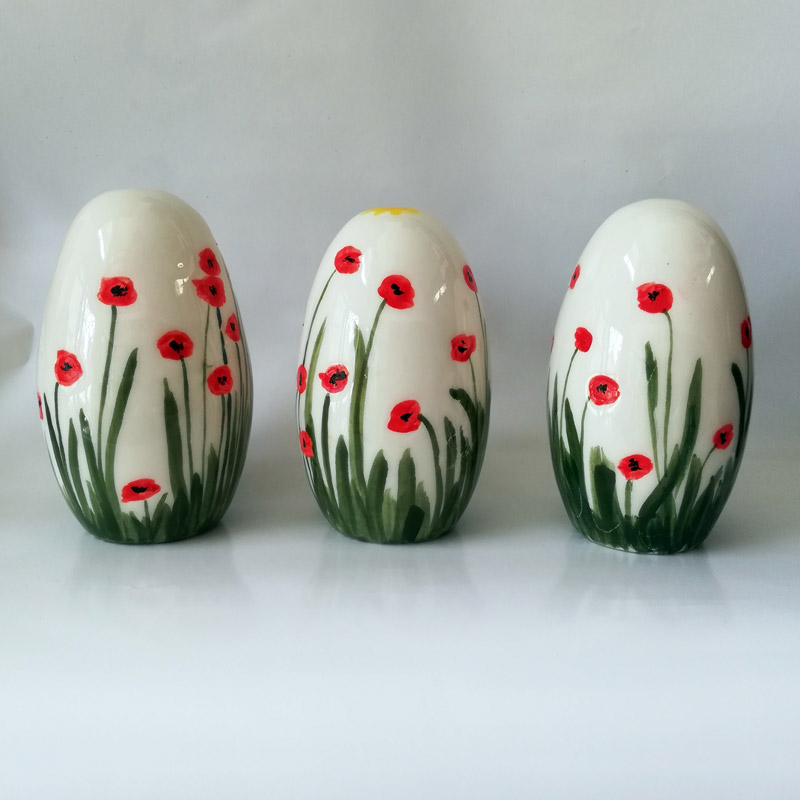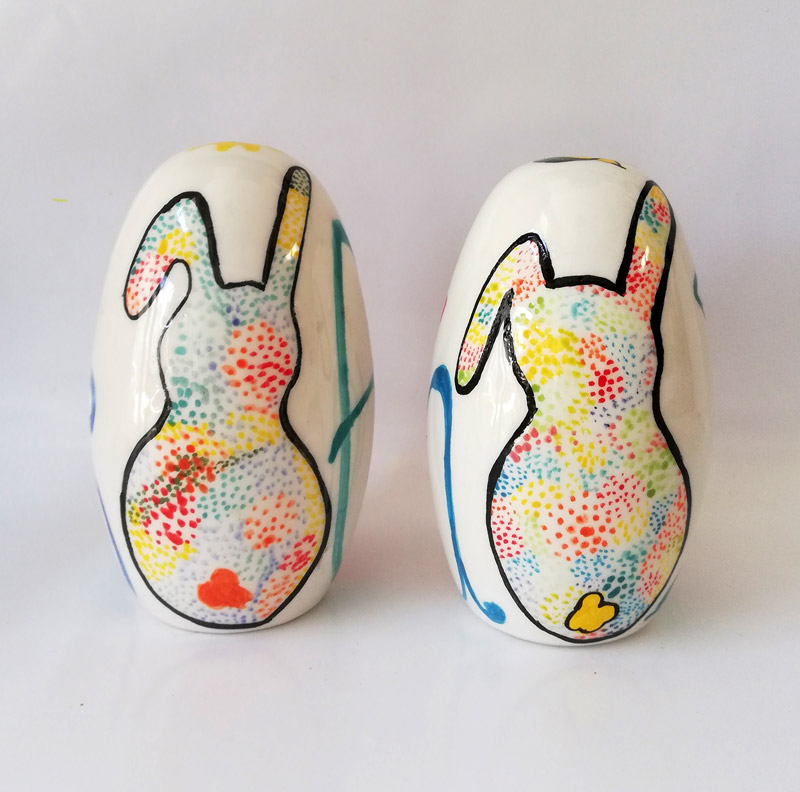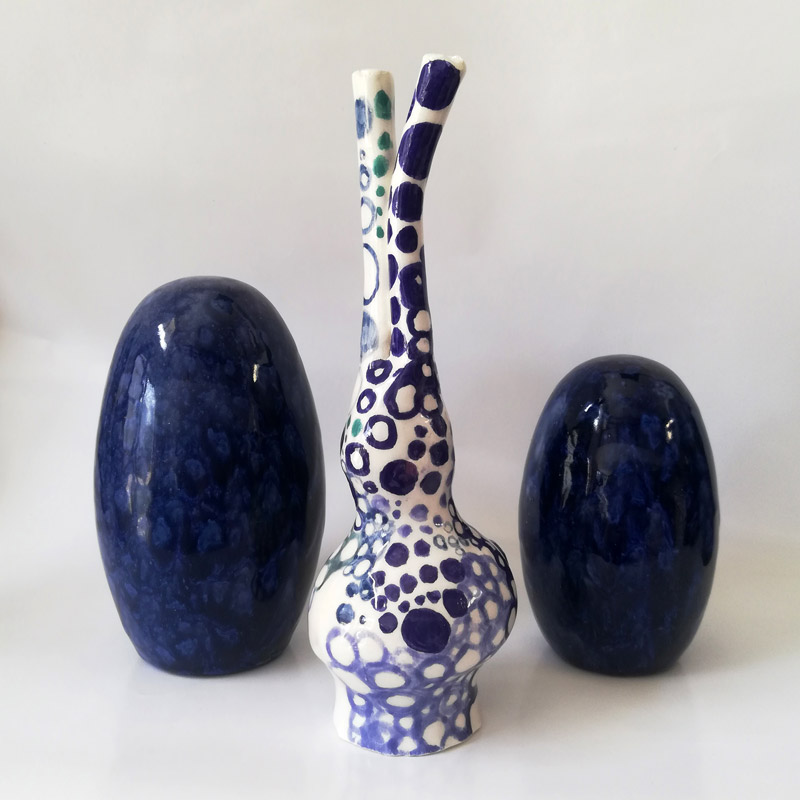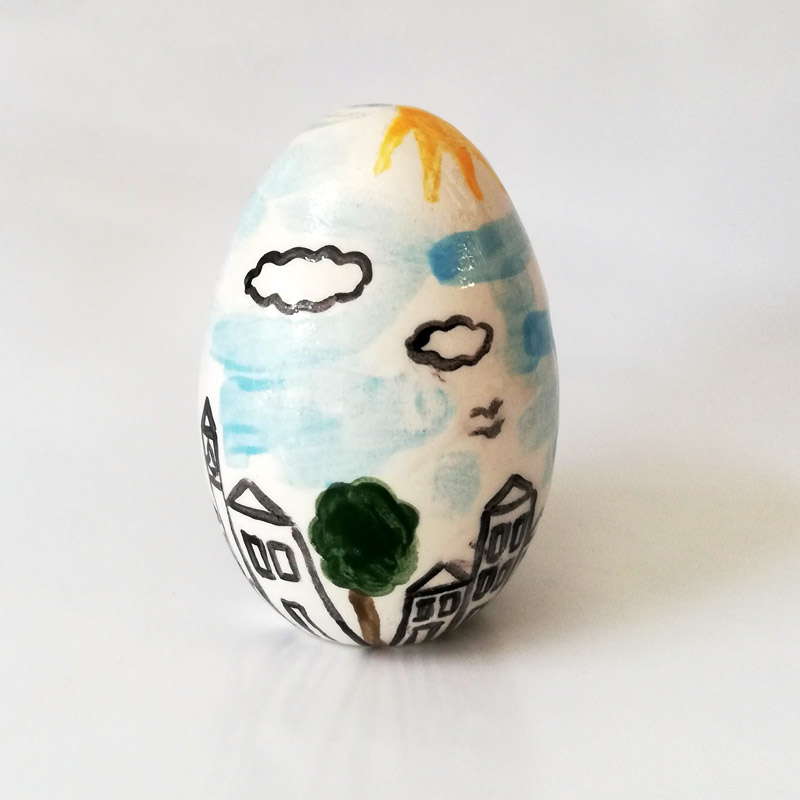 Resident of Neverland where children never grow, Princess Leia of planet earth, in love with Elvis Prisley always. Respectful and loving to human beings and every living creature, diversity and uniqueness and possibilities of each and every one, nature and the universe. Clay was a path more easygoing and understandable for her creativity to follow. Made it a profession since 1996 with and interval of some years when she studied and worked as a museologist. Self taught until she went near the international known Italian ceramist, Nino Caruso, il Maestro. Now she creates and teaches clay, painting, art to children and adults with or without mental disabilities at Ble Zebra.


Click on the images below to savour the love-bite that awaits you.

@blezebra
@alexandrakollaros
For further information & enquiries regarding the works please contact
info@artaz.gr